Making Private 5G fit for Sustainability Transformation
Fujitsu / May 30, 2023
Mushrooming private 5G networks in customer premises, factories, warehouses and hospitals could lead to a new problem: higher energy consumption.

Today, telecom operators using 3G and 4G often have little choice but to opt for raw power to increase signal strength when delivering essential customer services. This increases annual energy consumption and intensifies carbon emissions at precisely the time when the dial needs to turn in the opposite direction.
5G technology is potentially more energy-efficient than 4G, item for item, but that advantage can erode as more infrastructure is typically needed to set up a 5G network. With higher frequencies and shorter signal propagation than 4G/LTE, 5G typically involves a larger number of smaller-cell deployments.

Recent advances in software-defined base station virtualization (vRAN) are drawing attention because they address particular performance and cost requirements. Despite their promise, current vRANs tend to have higher power consumption needs, further impacting sustainability.
Sustainable Private 5G Networks
Fujitsu is focused on providing sustainable 5G network solutions that are more energy efficient, ensure better performance, and deliver higher network quality. We have successfully developed a new 5G vRAN technology to deliver high performance and reduce energy consumption. This reduces overall system CO2 emissions by 50% or more compared to conventional vRAN technology.
Sustainable networks of the future
The high bandwidth of 5G networks – which will only intensify when 6G arrives in about 2030 - means so much more data will cross national and private networks that current core network backbone technologies will no longer be adequate.
Fujitsu's research looks beyond 5G and 6G to photonics-electronics convergence, where signals encoded in light waves transmit information. Photonics-electronics convergence will reduce energy consumption significantly.
Building sustainable networks with Fujitsu
Businesses are starting to explore the potential of private 5G to create value. I've focused here on sustainability as a critical requirement for any new network investment. But there are many crucial other factors, too: speed to revenue, open standards to avoid vendor lock-in, data security and privacy, network availability and total cost of ownership – to name a few.
Few, if any, business users will be able to answer all those questions and needs from their internal resources. Fujitsu does not claim to be 100% of the solution – no one is. But we are uniquely positioned as a partner to build sustainable 5G networks of the future.
I've detailed how we have leveraged innovative technologies such as AI and quantum-inspired computing to optimize vRAN technology for more efficiency, lower costs, and better performance. We also have deep expertise and a long history in building network infrastructure optimized for the challenging operating environments of telecommunication carriers.
Fujitsu is one of only a handful of vendors capable of deploying the network hardware products, plus related software such as vRANs. And we have developed network solutions using open standards such as Open RAN, ensuring better interoperability without vendor lock-in.
And we know what we don't know. We understand the increasing importance of ecosystems and an ecosystem mentality in the age of digitalization when no single supplier has all the answers.
Find out more on Fujitsu's new web page on Network Technologies for Sustainable Transformation.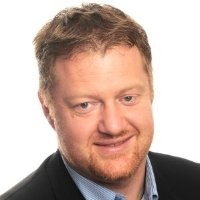 Johan Axen
CTO Scandinavia, Fujitsu Sweden
Johan is the Chief Technology Officer for the Scandinavia region, Fujitsu Sweden, specializing in the transition and transformation of global and complex IT environments to new technology and service solutions. He also focuses on problem solving for private and public businesses, through the development and implementation of technology and service roadmaps, with well-developed business cases and requirements.