Sustainability Transformation depends on the right mix of technologies
Fujitsu / May 16, 2023
Digital innovation is one of the primary forces disrupting business and society today. And paradoxically, it is also one of the most effective tools for building the resilience to withstand disruption.

Organizations wanting to remain on top in this Darwinian interplay must have a clear-sighted technology adoption strategy. Yes, staying one step ahead is vital. Accelerating innovation is the only way to prepare for the future and withstand the impact of forces beyond our control, be they economic, environmental, political, or societal. But you can't simply rely on a blanket, try-everything approach to innovation adoption.
Managing the flow of innovation
Technologies come and go. Some become the bedrock of future business applications – after a considerable amount of R&D and solution development work. Others end up showing less potential than first expected.
Access to a balanced flow of digital innovation is essential to meet new societal demands. But why should you have to take on the challenge and costs of sorting one from the other and managing the winners through to maturity?
Fujitsu quietly handles this complexity for you in the background.
Five key technologies
This is how it works. The Fujitsu Technology and Service Vision (FT&SV) sets the tone for our long-term R&D focus. We are working on aspects of five key technologies that can become future solutions: computing, AI, network technologies, data & security, and converging technologies. Each can deliver differentiated business results today and in the future.
We have ready-to-deploy solutions that use advanced technologies like quantum computing and AI to create practical business value for Sustainability Transformation journeys, such as:
•faster AI-enabled drug discovery
•genomic medicine using graph AI
•optimized private 5G networks with 50% reduced CO2 emissions
•predicting coastal flooding using supercomputers and AI
•improving road safety using AI and computer vision
•enabling transparent and resilient supply chains using blockchain technology.
As enhancements come through, we explore future commercialization opportunities, working with key partners and academic institutions. Although these are not initially available as Fujitsu Uvance solutions or other services, interested customers can run PoCs or get involved in co-creation workshops leveraging our human-centric experience design (HXD) to evaluate the technological fit.
Deploying the right disruptive technologies
This adoption model enables our customers to deploy the right disruptive technologies, with the proper maturity levels, to solve the specific challenges within their organizations and help them achieve their desired business outcomes.
Perhaps you are an innovative organization looking to experiment with our most advanced technologies and deliver future competitive differentiation. Or maybe you are an early adopter looking for established technology solutions proven to deliver business outcomes. We can help you find the right mix of technologies and tools and manage the technology maturity pathway, so you don't have to.
Find out more on Fujitsu's new web page on Key Technologies for Sustainable Transformation: https://www2.fujitsu.com/global/key-technologies/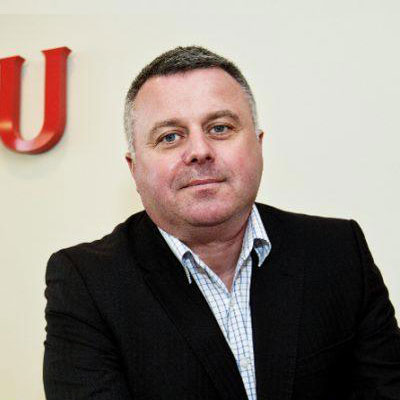 John Walsh
VP and CTO, Fujitsu Services Europe
John Walsh has been with Fujitsu for over 25 years, donning multiple roles and handling various responsibilities. In his current role as CTO, he is passionate about helping customers embrace digital transformation and in particular Sustainability Transformation through the use of disruptive technologies.