The new approach to composable ERP that can save hundreds of thousands of dollars
Fujitsu / April 4, 2023
The manufacturing digital landscape has experienced significant change over the past few years. We have moved into the era of composable ERP and we're starting to see significant benefits.

Cloud-based technologies, coupled with the need for innovation and differentiation, have pushed the envelope regarding what manufacturers need to do with their IT architecture. Companies are starting to re-examine their digital core and how it supports their key business functions.

The investment manufacturers make in applications is commonly the most significant cost related to their digital core. It's crucial to understand how to optimize this investment in line with the direction technology is going. When businesses can think about the capabilities they need and reverse engineer their ERP to support them, we're seeing better outcomes including increased innovation and significant cost reductions.

In this article we demystify composable ERP making it simple for companies to understand how manufacturing will interact with technology in the near future and how to move toward a sustainable, flexible architecture.
Why manufacturers need to move towards composable ERP
Post-Pandemic, challenges that are unique to manufacturers have been escalating. Serious pressure points are creating an environment of confusion and vulnerability. Businesses could be experiencing all or some of the following issues:
・Fragile supply chains – unstable times magnify this common issue. Resolving instability and capitalizing on new opportunities is key.
・Lack of alignment between IT and business objectives – leading to uncertain decision making around how to stay competitive and profitable.
・Surplus costs due to unclear business priorities – follows on from lack of IT and business alignment and leads to expenditure that doesn't meet true business needs.
・Lack of supply chain visibility – essential for functionality and decision making yet often there is confusion regarding who is responsible for providing it.
・Disparate systems – growth, via acquisition or organically, can lead to multiple disconnected systems and processes.
・Inability to transition to new business models – due to complex and disjointed systems, smothering a business's ability to act, predict change and stay competitive.
Responding to these challenges means removing vulnerability and building resilience. However, there's another critical aspect to future-proofing that manufacturers specifically need to be aware of: the pace of technological change and its role in delivering a competitive edge moving forward.
Targeted investment in digital transformation is a smart way to deliver a solution that addresses current vulnerabilities whilst building future enterprise tech innovations into the heart of manufacturing. This is the holistic world of composable ERP.
How did we get here?
ERP has evolved rapidly over the past few years. The era of "single source of truth" architecture has given way to the more dynamic landscape of composable ERP. Previously, ERP was defined by integrated platforms where businesses used a single vendor to meet all their application needs. If a company needed a customised solution to support a unique requirement, the vendor who provided their ERP capabilities would also provide a toolkit for them build and integrate the new customised application back into their Integrated, "single source of truth" platform.
This all changed when cloud apps and companies like Salesforce and Workday came on the scene. Initially, the functionality to integrate cloud-based applications into single source architecture existed, but now the landscape has changed again. We've entered the era of composable ERP.
What does composable ERP bring to manufacturing?
Manufacturers design, make and sell products and innovate within these processes to differentiate and stay competitive. With composable ERP, businesses can build custom solutions from modular components allowing them to integrate only the components they need, providing greater flexibility, lower costs and faster deployment. This is dramatically different from the 'one size fits all' approach of traditional ERP.
In contrast to older forms of ERP, composable ERP is a combination of foundational "off the shelf" applications and exceptionally configurable "low code" or "no code" software platforms. Composable ERP is a new way of programming business capabilities into this flexible digital core using a low-code form of programming that doesn't require heavy developer input. This makes it quicker to create and integrate new applications that support evolving business requirements and reduce costs.
At Fujitsu, we encourage businesses to think of ERP as an overall strategy for delivering business capabilities, and not as a product that you purchase from a vendor. Composable ERP is a strategic approach to ERP architecture that allows companies to innovate and differentiate based on business capabilities using low-code programming, whilst taking advantage of and optimizing existing off the shelf applications and add-ons.
ERP in action
For example, the virtual 'try-it-on' technology that some companies who manufacture fashion goods are using in their sell strategy, is built using composable ERP technologies. Innovations in production channels or technology need a digital foundation to sit on. An upgraded, composable core is an essential asset to deliver these vital business differentiators.
Fujitsu recently worked with a manufacturer of a commodity industrial product who had 300+ extensions / applications bolted on to their core ERP. After running an assessment on all their applications, it was found that 80% of them could be retired or combined with existing core ERP. This enabled them to cut 50% from their IT spend and reinvest some of these savings back into custom built applications that allow them to innovate further and better differentiate themselves from their competition. This is the power of composable ERP.
How do manufacturers begin to implement a digital transformation?
As mentioned previously, applications tend to be the costliest component of the digital core. It can be challenging to handle a large and complex suite of applications, let alone easily grasp where simplification can occur without compromising business functions.
Fujitsu frequently works with customers who have added countless applications to their digital core and are struggling to streamline their ERP. Most of these companies know change needs to happen but have no way of measuring which components should stay, and which should go. Using Fujitsu's REVEAL tool to complete data-driven Application Value Assessments (AvA) to determine what it's costing companies to support specific applications, versus the benefit they're delivering, can be a game changer.
For example, Fujitsu helped a large multinational save a quarter of a billion dollars in IT support costs over a five-year period. They achieved this by reducing the number of applications supporting their Order Management and Delivery processes from 89 to 10..
Make the right decisions for your digital transformation
Understanding which applications are excess and which business capabilities can be integrated into a digital core is essential. Without the right framework businesses will struggle to execute a composable ERP strategy. Using Fujitsu REVEAL as part of a structured, data driven methodology to make these decisions creates a logical approach to investing in digital transformation.
To summarize, understanding traditional ERP approaches versus composable ERP strategies can be challenging. However, failing to grasp the capabilities of composable (dynamic mechanisms to help manufacturers increase business flexibility and visibility, as well as identifying and removing redundant costs), and move toward a digital transformation that builds these technologies into the very heart of your business could place you significantly behind the global pack over the next 12 – 18 months.
Further support is available
Fujitsu find significant value in facilitating dialogue between IT and other business functions to fully understand the unique qualities of what the company is offering. Once understood, technology can then reflect these differentiated aspects in their digital architecture. This is decision making based on what business capabilities are required first, then linking the required functionality back to composable ERP.
The value of engaging external experts to assist with this level of thinking has been proven. The right support can help manufacturers to not only step back and see the big picture, but to remove the trial-and-error phase by making the right decisions from the start.
Explore manufacturing insights that benefit people and the planet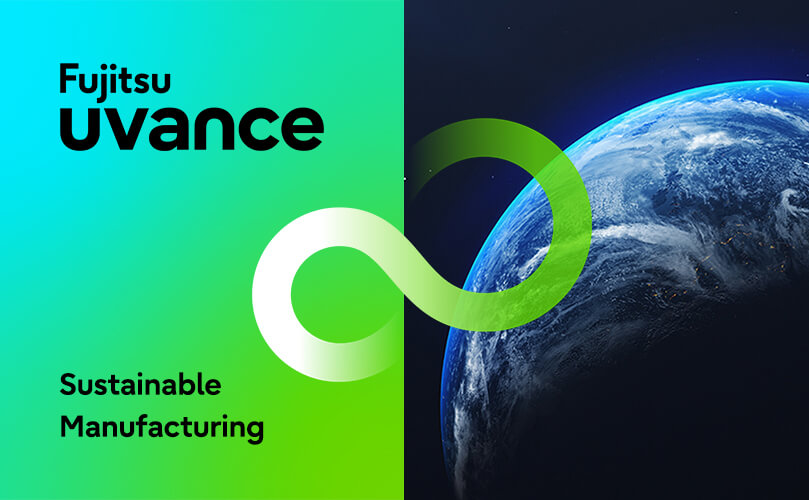 Sustainable Manufacturing
Fujitsu introduced a key focus area called 'Sustainable Manufacturing' as a part of its business brand, Fujitsu Uvance.
We support sustainable growth and the coexistence of nature and humankind through innovation in manufacturing, industry, and across the supply chain.
Read more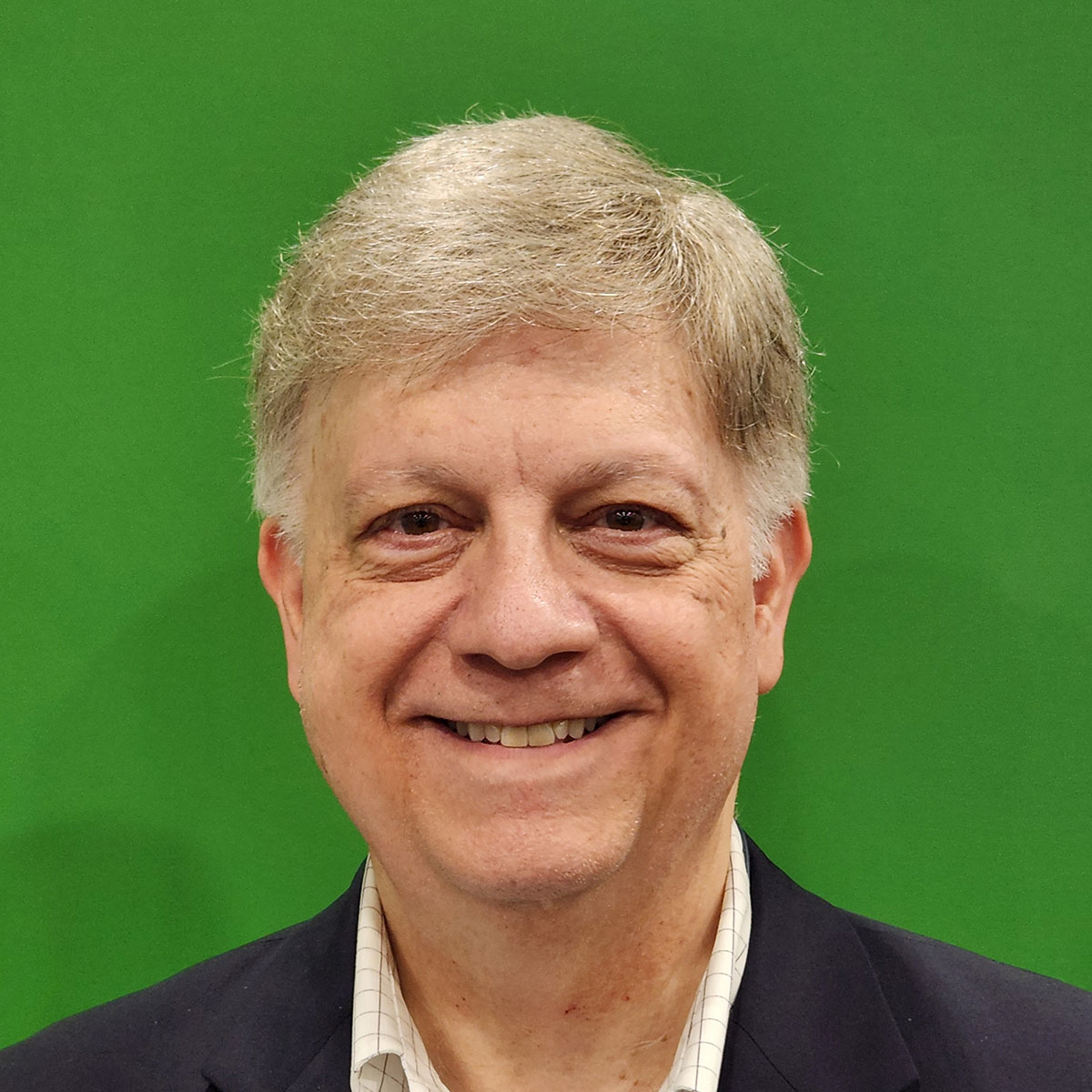 Gregory Belt
Industry Advisor - Digital Core
Greg is a Manufacturing Information Technology professional with over 35 years of experience in the industry. He has spent 15 years in IT Consulting (11+ with Fujitsu) in multiple roles including Delivery Management and Solution Architecture. Prior to entering consulting, he spent more than 20 years in various Manufacturing and IT Management roles for three different firms in the High-Tech Manufacturing industry. He has designed, managed, and delivered solutions for a broad spectrum of companies in the High Technology, Manufacturing, and Services industries, ranging in size from startups to multi-billion-dollar, multi-national corporations. He and his team were Finalists for the 1991 Computerworld Smithsonian Award for "Visionary use of Information Technology in the field of Manufacturing". Greg is currently responsible for helping Fujitsu customers design and implement their Digital Core strategies to address challenges for the next decade.