System overload: See how Fujitsu streamlined operations by integrating 4,000 internal IT systems
Fujitsu / March 8, 2023
Success often boils down to effective integration of internal operations and systems in today's hyper-competitive business. Unfortunately, many companies are slow to make this happen – in fact, Fujitsu was no exception.

Overcrowding with more than 4,000 internal IT systems, how did we proceed with our own integration?

In this article, we hear from Katsunori Aoki, IT Business Reform Project Leader, and Kouichi Abe, head of System Services, about their journey towards a more streamlined system and better operational efficiency.
Overcomplicated internal systems
--What were the challenges Fujitsu was facing with internal IT business systems and what did you want to achieve?
Katsunori Aoki: Fujitsu operates in four regions: Europe, the Americas, Asia Pacific and Japan. For many years, each region and group company had independently built and optimized their own business systems, which totaled more than 4,000 worldwide.
However, data-driven management is becoming more important than ever.
For Fujitsu to increase the speed of decision-making globally, it was imperative to take a holistic approach to optimizing business processes and internal IT systems – not on an individual basis.
There was an urgent need to achieve data-driven management and operational excellence through our OneFujitsu program (*1). If our systems remain separate, it will take lots of effort and time to link data and analyze each time.
Another risk was that the more than 4,000 internal IT systems were already causing overlapping investment.
We also needed to simplify systems and centralize IT investment to reduce unnecessary spending and operational costs, freeing up funds for new investments.
*1: OneFujitsu program: Using IT to standardize areas across the Fujitsu Group including strategy, organization, institutional rules, data, business processes, applications, and infrastructure.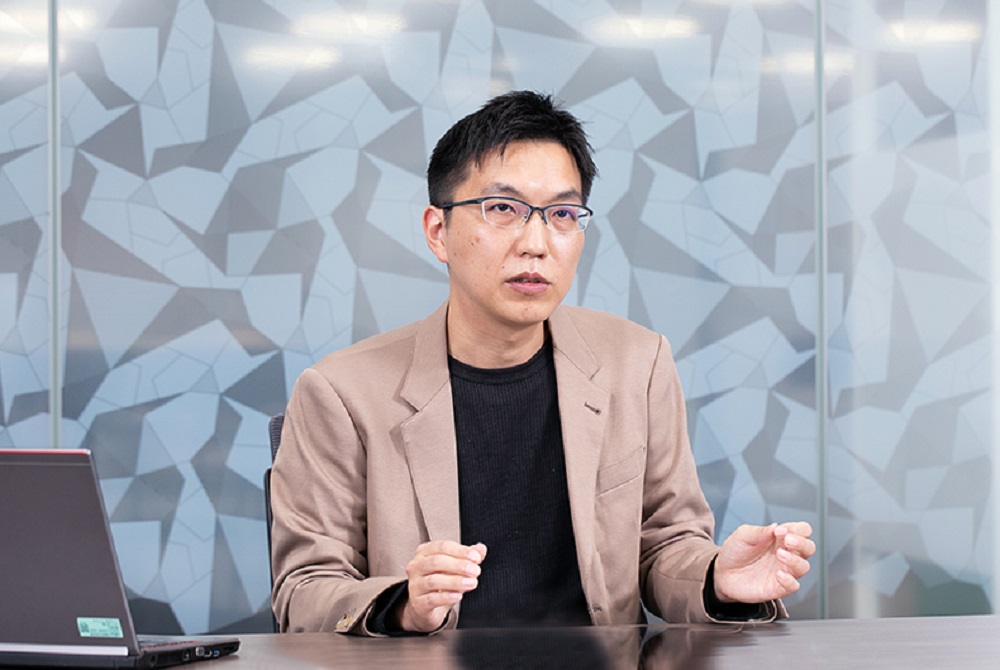 Katsunori Aoki, Senior Manager, Digital System Platform Unit Global Head Office, Fujitsu
Revolutionizing investment management
Katsunori: We are thinking more than just integrating and standardizing our internal IT systems. Based on our "Enterprise Architecture (EA) & IT Governance (*2)", we are optimizing internal systems in line with the business divisions and striving to reform management of investments.
In the future, the IT Division could make more proposals as well from the IT perspective.
We believe these reforms are also essential for Fujitsu to remain competitive in the market.
*2 Enterprise Architecture & IT Governance: A practice for modeling the business and systems of an entire organization and responding flexibly to social issues through overall optimization, as well as monitoring the use of IT usage.
Working with the right methods
--Global IT business reform must be a huge challenge especially with linking business operations and IT systems. How did you proceed with this?
Katsunori: To start, our idea was to 'Fit to Standard' — adapting our way of doing business to the system, without developing add-ons. We utilized the cloud platform ServiceNow (*3) to standardize all operational processes based on the tool.
Previously, there were numerous differences between IT business processes in Japan and other countries, making standardization quite challenging.
However, we didn't want to force any Japanese ways onto foreign countries. There were many points that differed from existing Japanese business processes, and we analyzed how to adjust our business by Fit & Gap (*4).
*3 ServiceNow Application Portfolio Management (APM) and ServiceNow Strategic Portfolio Management (SPM).
*4 Fit & Gap: Determining where gaps in functionality exist when comparing system capabilities to operating or business requirements for the organization.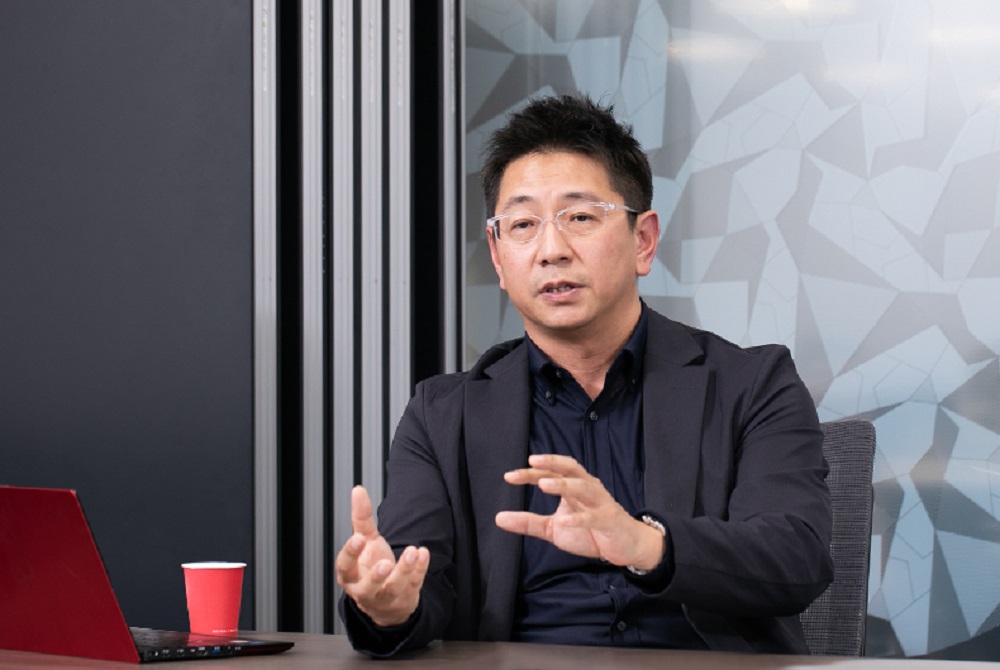 Kouichi Abe, Senior Director, Digital System Platform Unit Cloud Services Division, Fujitsu
Kouichi Abe: The goal of this project is to improve IT business processes, which cannot happen right away just because the tools are implemented. To proceed, we must have change management implemented. This is about supporting change in a way that suits everyone and having rules so that people accept the new system.
An example is the new budget application system. Without everyone being on the same page, inaccurate information could propagate, which may lead to serious mistakes.
To ensure a successful transition, we are currently in the process of implementing a new tool launched in July 2022. In six months, we have held 10 briefings in Japan and twice that number overseas to explain why IT investment management reform is essential, and how the system operates.
After each briefing session, we receive any questions or complaints from participants, and this feedback is then applied to our future measures. We are conducting each briefing session with great care.
Seeking improvements in the agile process
--How have you been working on this in terms of system development?
Kouichi: New processes and rules constantly change and evolve through trial and error. From a system development point of view, I thought it was beneficial to make improvements in each stage using agile development. We discussed the need and sustainability of further development with the user group beforehand and chose functions carefully in order to avoid technical liabilities in the future. We have had many requests from the user group, but our aim is to create a global standard. We do not accept individual requests from user departments on a one-off basis, but instead suggest measures that could fulfil these requests. For instance, we taught the user department how to create the reports themselves rather than having them developed by us.
In the beginning, we thought that we could just develop without clearly defining the requirements to adjust them later, which turned out to be quite a mistake. It led to ineffective features and unstable schedules. We've realized that the main point of agile is to develop the software after taking the most appropriate requirements into account, manage it so that it can be released on time, and improve it by getting feedback from its actual use.
What we do now is to thoroughly consider the requirements for each phase, create a work plan, and review the plan with all stakeholders to improve the next one.
Driving data-driven management, increasing competitiveness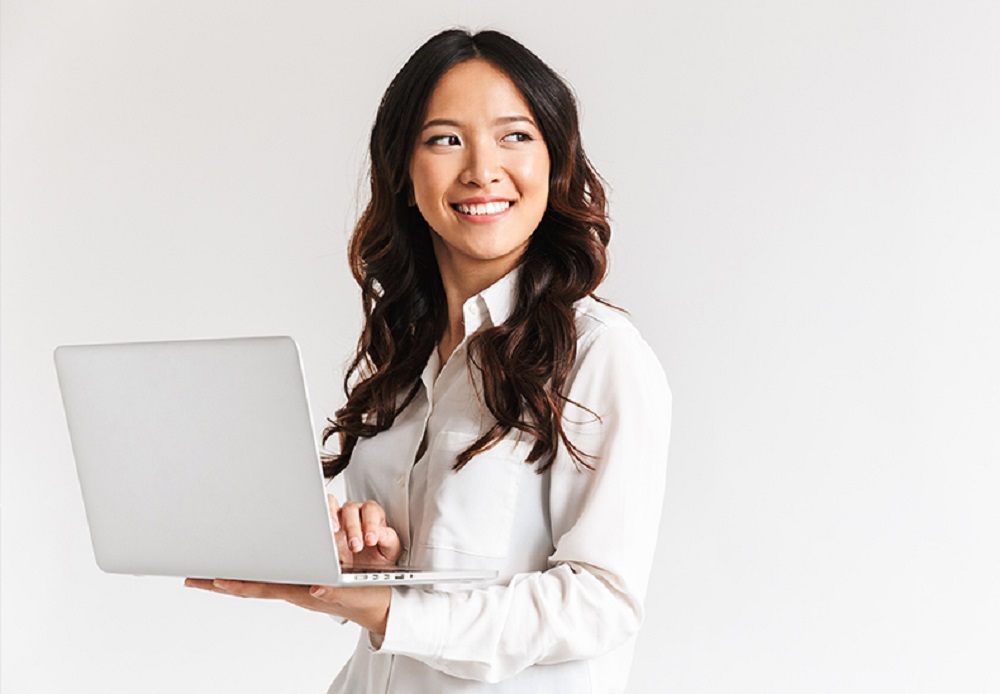 --Finally, what are your aspirations for the future?
Katsunori: Our transformation is only halfway through. The new system has not been implemented across the entire group yet. We would like to concentrate on how we can extend the system to the whole group.
Kouichi: I agree. In the future, I want to combine the extra features to create more value for management. By using the incident management and analysis features, I hope to provide helpful advice to user groups for further success.
Take the first step toward sustainably transforming your business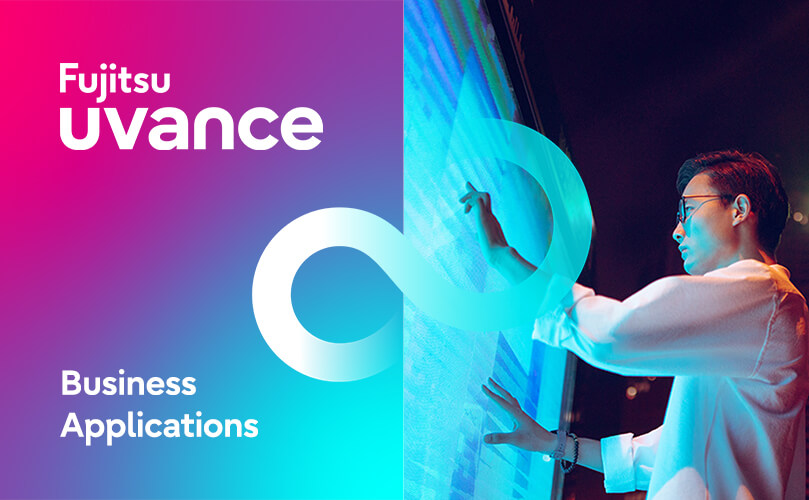 Business Applications
Fujitsu introduced a key focus area called 'Business Applications' as a part of its business brand, Fujitsu Uvance.
Our world-class engineering, partner co-creation agile delivery is proven to create continuous value for enterprises and governments, worldwide.
Read more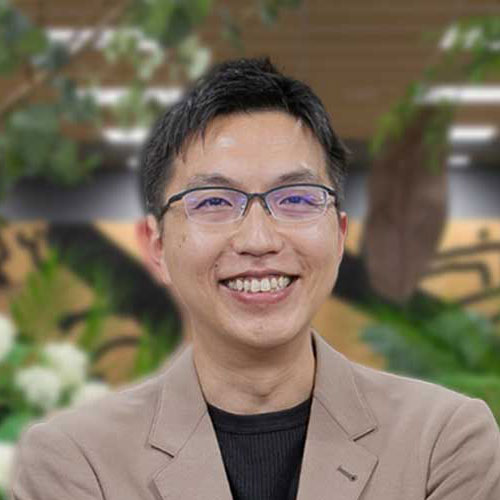 Katsunori Aoki
Senior Manager, Digital System Platform Unit Global Head Office, Fujitsu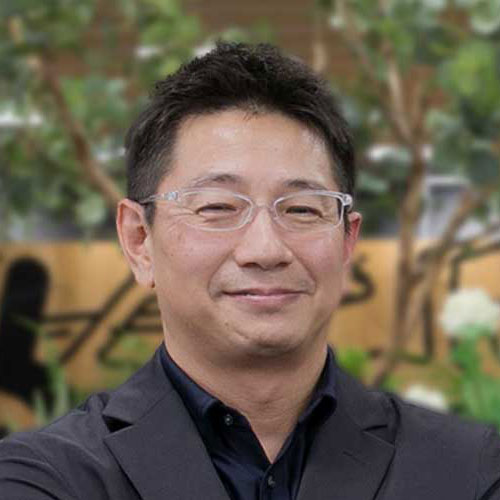 Kouichi Abe
Kouichi Abe, Senior Director, Digital System Platform Unit Cloud Services Division, Fujitsu