The Necessity of Competency, Character, and Trust in Digital Government
Fujitsu / February 7, 2023
One of the biggest imperatives for any digital government is trust. Ensuring that citizens trust the services they are using is one of the most significant challenges for any government. Trust is the combination of caring, character, and competency(*1), often within the context of a shared purpose, such as serving society and maintaining the safety of citizens. I suggest that caring and articulating a shared purpose are best evidenced by elected ministers, governors, and other officials via their policies and actions. Therefore, if we focus on character and competency, it is logical to argue that any e-government system must be fair, transparent, performant, and provide an excellent citizen experience.

Gaining citizen trust and building systems that are trusted requires more than just an excellent system that citizens enjoy using. It requires a system that has integrity, that is secure and does not expose citizens to potential harm.
Data is one of the biggest fuels for a digital government, however, its potential to eradicate trust is equally powerful. If a citizen's data is lost, corrupted, or compromised by a third party, the individual citizen will lose trust. If a significant amount of data is lost, corrupted, or compromised by a third party, then both the individual citizens and many others who hear the tale will lose trust in the systems, companies, and governmental departments that were entrusted with their data.
For example, take the well-publicized 2022 Australian data breach from the telecommunications giant Optus. This exposed the personal data of 11 million citizens(*2) and has seen individual accounts breached for both public sector and private sector citizen services. Whilst this example is a poor example of a trusted service, there are lessons being learned and additional measures being put into place to mitigate future risks, which are worth exploring.
One of these measures is the Australian Identity Matching Service(*3), operated by the Department of Home Affairs, providing a rapid algorithmic identity verification service to government departments and private organizations. This service helps to protect citizens and businesses from fraudulent identities and can also help to remediate the after-effects of a breach. In the Optus data breach example, the Identity Matching Service was used to remove compromised credentials(*4) from the validation service, preventing them from being used for any future fraudulent attempt to gain access to citizen services.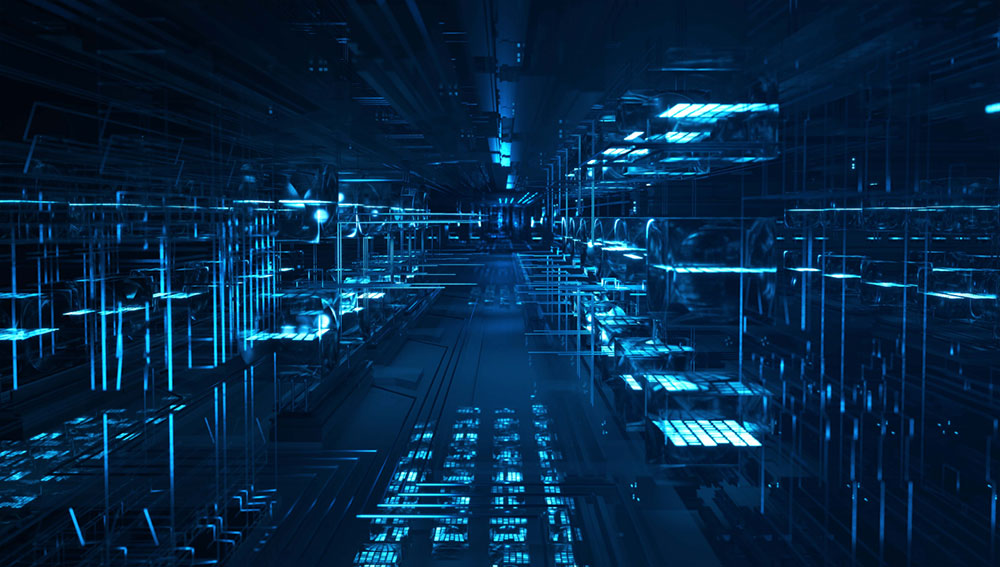 The Australian government also made regulatory changes to allow Optus to share restricted data with government departments and financial institutions, which has aided a cross-sector collaboration in response to the breach, with the shared purpose of protecting citizen data, preventing ID fraud, and identifying any unauthorized transactions. This example is an excellent example of the power of facilitating trust between the government and the private sector. Traditionally government data sharing has been viewed as a way to avoid duplication of effort and better coordinate activities. This can lead to more streamlined and efficient services, which can ultimately save time and money for taxpayers. In this extended example, it's clear that data sharing can also help to improve the quality of decision-making, the effectiveness of crime prevention, and the protection of citizens. Over time, this will lead to a broader range of information, which can help to inform future evidence-based policies.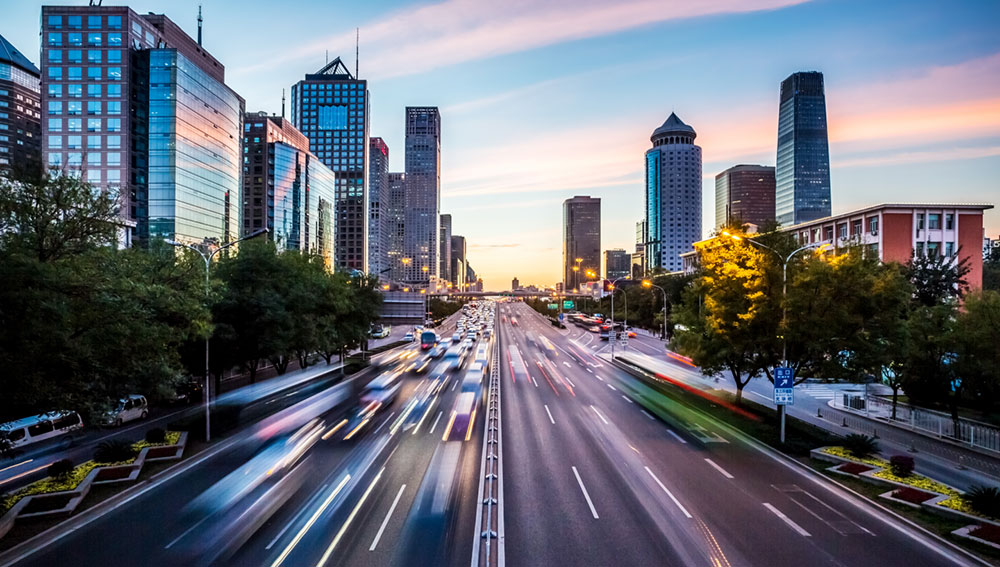 The advancement and democratization of digital technologies have played a key role in the global maturity of digital government services. For example, the proliferation of global cloud services, the improved accessibility to cognitive and artificial intelligence platforms to power predictive data modelling, and the improvements in accessibility to online services have all combined to enable advancement in digital government services.
What's next? It is imperative that all future initiatives are centered around trust and will be likely to be enabled by the following digital technology themes:
- Open Government Data: the democratized access to government datasets, providing more transparency and trust and enabling a new generation of insights and citizen applications.
- Unified Citizen Digital Identity: since Kosovo launched its digital driving license in 2018, other countries have followed suit. The application of digital identity to healthcare with vaccination certificates and other use cases has extended the breadth of digital identities for citizens. A unified citizen digital identity service will take more time, however, the opportunity to increase convenience, transparency, and efficiency will drive new digital identity initiatives through 2023 and beyond.
- Government Data Sharing: the expansion of API-based cross-departmental data sharing, enabling more efficient back-office processes, less duplication, and governed by trusted and transparent data regulations.
- Secure Sovereign Cloud: the improvement of cloud service provider's embodiment of local sovereign security controls, automating data security baselines and enabling faster innovation on a trusted platform.
- Government Distributed Ledger: increasing transparency and reducing the administrative burden of centralized processes for use cases such as proof of ownership, or asset transfer.
- National Digital Twin: despite the complexities of realizing this vision, 2023 will see a continued effort by governments to build integrated digital twin initiatives to assist in policy-making and security preparations and to provide trusted explainable modelling.
In today's permanently disrupted world whereby countries are shifting from crisis to crisis, digital initiatives will form the basis of rapid and adaptive responses to future pandemics, geo-political unrest, and climate change, whilst maintaining the basic operation of our society. These innovations will provide the machinery to strengthen the world's journey toward a sustainable society founded on trust.
Whatever policy or technology decisions are made in 2023 and beyond, the future of a trusted digital society is built upon a foundation of trust.
Set your sights on building a prosperous, sustainable society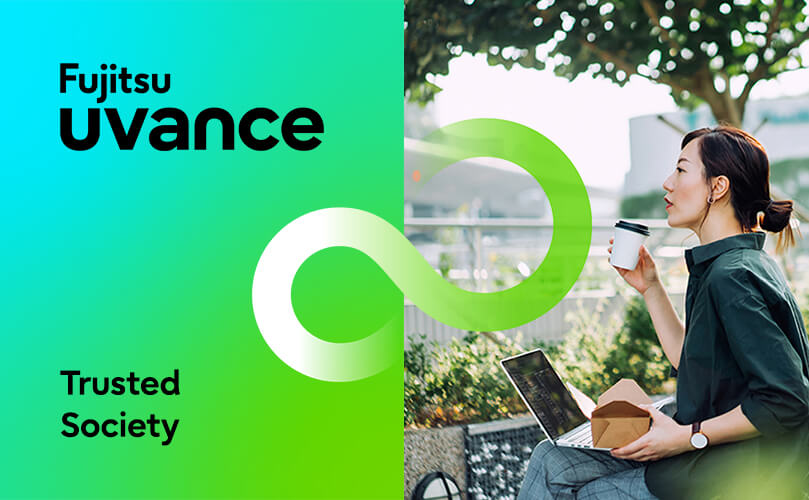 Trusted Society
Fujitsu introduced a key focus area called 'Trusted Society' as a part of its business brand, Fujitsu Uvance.
We aim to create an environment-first, resilient society in which people can live in peace and prosperity.
Read more
Nick Herbert
Senior Director, Government Digital Transformation, Fujitsu Global
As the Head of Government Digital Transformation in Fujitsu's global business division, Nick Herbert consults with senior leaders who are undergoing digital transformation initiatives and directs Fujitsu's solutions and products to assist in the modernization and acceleration of their digital services. Currently located in Australia, Nick has had experience globally, specifically within the APAC market and the European market, where he has held leadership roles in strategy, architecture, and product management. Nick is passionate about transforming services for the benefit of citizens and society.