Nico Rosberg – Racing towards a greener future
Fujitsu / November 14, 2022
Fujitsu ActivateNow 2022 took place in October, hosting industry experts and special guests who shared their thoughts and visions on Sustainability Transformation, and the importance this plays in today's business landscape. During this digital forum, Fujitsu had the great pleasure of speaking to Nico Rosberg, former Formula One World Champion, who, after leaving his racing career behind, has taken on a path as a sustainability and eco-entrepreneur.

We met up with Nico in his beautiful hometown of Monaco. Before a stunning view of the city, including a part of the famous Formula One circuit, Nico shared his unique ride to becoming a champion of sustainability.

You might be asking yourself what Formula One and Sustainability Transformation have in common. In this article, we learn about the fascinating story of the self-admitted "emission-blowing race car driver" who now dedicates his life to the field of sustainability.
The road to the championship and its lifelong impacts
Before discussing what brought him from his racing days into this new, greener, career path, Nico opened up about the pressures of being a Formula One driver, competing for the top prizes, and eventually becoming a world champion in 2016. To achieve that, he had to beat his childhood friend turned fierce rival and teammate, Lewis Hamilton, who is widely regarded as the greatest of all time. Growing up together in the motorsport world, and dreaming about one day racing in Formula One, their relationship faced many challenges in later years, due to the pressures and public scrutiny that go along with competing for the world title. "It was just so intense and so close between us all the time" he recounted. "But it was an incredible battle, and I'm very happy and proud that in the end. I was able to beat him." In 2016, right after becoming the Formula One World Champion, Nico shocked the racing world with the news of his retirement, but the core values of that exhilarating experience stayed imprinted on the tracks of his DNA, for the next circuits his life had to offer.
In fact, Nico highlighted the lasting effects of having worked for many years with a sports psychologist, still prevalent in his personal life and relationships. He reflected on how his experience as a race car driver taught him much about himself, something that he carried over into his new career. When it comes to business, he has no doubt where his sharpness and assertiveness as a sustainability entrepreneur came from; "In sports, you cannot afford to wait around and be indecisive. You need to make decisions, go for it, commit." The former Champion did not shy away from expressing how he thinks that in the business world, there are "lots of discussions but sometimes it lacks action. This is something that I can really bring to the table," he went on. "As a sports person, that's really a strength of mine, today."
How a Formula One World Champion joined the field of sustainability
"I was a little bit the emission-blowing race car driver," conceded Nico, not forgetting to mention the ongoing essential transformation happening in the field of mobility, and how Formula One aims to be CO2-neutral by 2030. "Soon mobility will be clean and fed by renewable energies," he predicted. When he retired in 2016, he was not sure how to continue his path, but coming back to his experience working with a psychologist, he knew that he wanted to dedicate his future to giving back. "This is something that I have really not been good at, so far in my life. To feel greater fulfillment in life, and hopefully to make my daughters proud, I really wanted to dedicate more time to contributing, even as a businessman and an entrepreneur."
Nico then began exploring the startup world, looking for new ways to make a business impact for the cause of sustainability. Fortunately, his journey of finding partners, incentives, and opportunities unraveled very organically. "I also see a huge business opportunity in this field now at the same time you can contribute and also have business success. This is new in the field of sustainability, this was not the case some years ago, and that is really accelerating this transition." Nico also revealed his method of picking startups to invest in and work with. "The vision needs to be big, of course. There needs to be purpose and that it is not just about the next exit," he clarified, "but that they (the team) really believe in the potential for impact for contributing to society in the long run."
The need for speed in sustainability and the family inspirations for such a change
The concepts of having a big vision and purpose in the field of sustainability goes hand in hand with the role of technology and innovation. It was in that context that Nico praised Fujitsu's contributions, mentioning the advances in AI (Artificial Intelligence), quantum computing and blockchain, as some essential pillars, and highlighting the significant role he thinks Fujitsu plays in all of this.
When asked about the required speed for this decisive era in sustainability, there was a sense of urgency, not only in Nico's tone but in his choice of words. "We know we need to be fast, that's clear." In fact, he considered Formula One being a top reference for any business, when it comes to fast-paced transformation. "In F1, there are 1,500 people in a top team working just for these two race cars," Nico pointed out, with a sparkle in his eyes. "The efficiency of this group of people working together, making decisions, it is just second to none. They cannot afford to be slow because every hundredth of a second counts. For sustainability, for our planet, and our future, we need that kind of speed," he said, also hoping that Fujitsu and other big companies would find inspiration in this.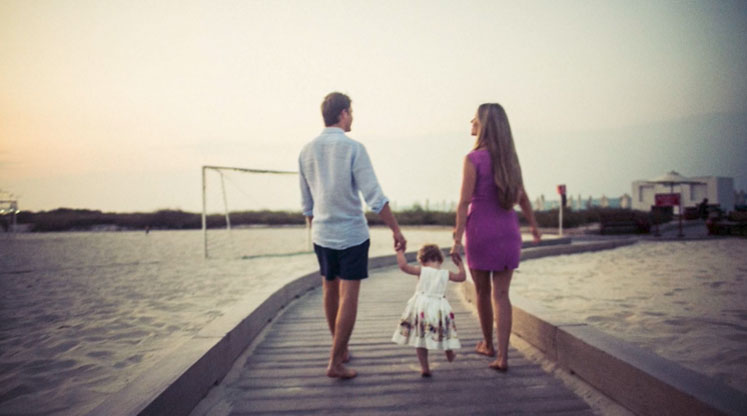 Although Nico carries with him all this inspiration from the high-level efficiency of Formula One, his first push into contributing daily for the cause of sustainability came from his wife. "She was even the first person to start with that whilst I was still completely focused on winning my next race in F1. But now I have joined the family movement a lot." Since then, they have tried to implement a completely green lifestyle, as they drive an electric car and have shifted their energy consumption, as well as banning plastic in their home. "It is all these little details. It is also about taking our kids along on this journey, showing them some hints and they really enjoy this journey as well."
Formula E and Extreme E - Making e-mobility cooler and more caring
It is with that mindset, going step-by-step to raise the levels of perception and awareness, that one of Nico's investments in the racing world is redefining the image of e-mobility. He is the co-founder of the Formula E racing event, which takes place before the prestigious Formula One race. "Formula E has made e-mobility cool, and that has really helped shift the consumer mindset," claims Nico, explaining that the e-motors that the cars in Formula E are using are intended to be implemented in road cars in the near future.
Beyond the more widespread appeal of Formula E, Nico also shares his involvement with its off-road version, Extreme E, a championship that exists specifically to help fight climate change. Taking on the role as a team owner, Nico and his team had a great start as they became world champions in the first year they participated. The championship takes place in locations that climate change has impacted negatively. To illustrate that point, Nico recounted, compassionately, how the recent Extreme E race in Sardinia used its platform to help support the local community, after devastating wildfires. "The families lost everything. The earth was burnt half a meter below, it is going to take generations for the land to get back. We supported the local community with food vouchers and medicine, and we launched a big reforestation initiative to help the earth revitalize. We were involved in that and that is something I was very proud of."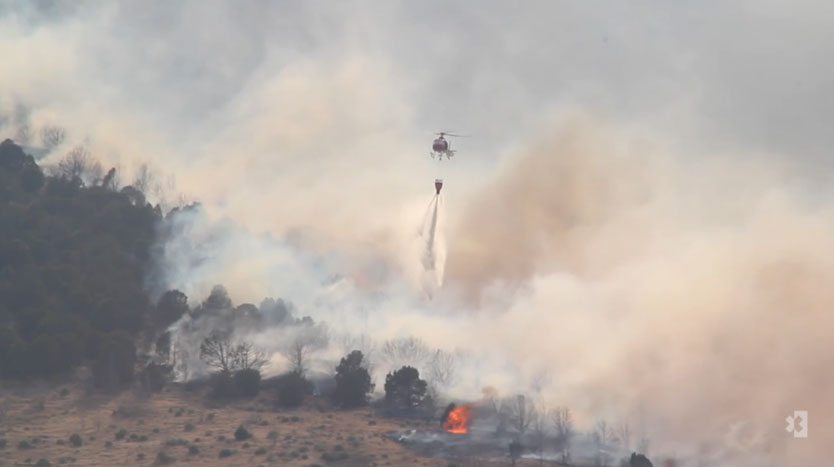 Another major aim of Extreme E is to advocate for gender equality. "Every team must have a female and male driver sharing a race car. The female drivers are blossoming in our sport." Nico was quick to spotlight the emerging talent of Swedish driver Mikaela Åhlin-Kottulinsky – "When she gets into the car and the visor closes, she becomes fierce. She is so fast." Having two daughters himself, Nico is aware of the important inspirational factor Mikaela can be for young girls, not only becoming race drivers, but also to get involved in the technology world.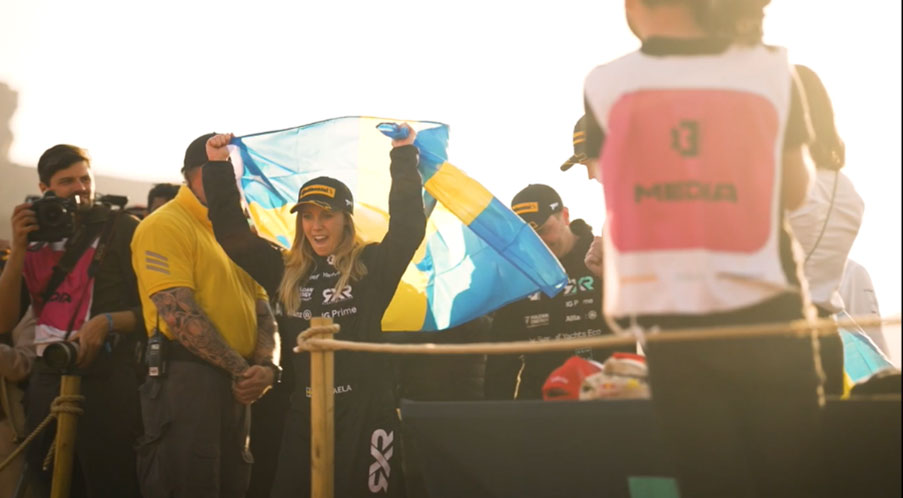 "Saving the turtles" and The Greentech Festival
Circling back to Nico's passion for "contribution," as he puts it, we must highlight the Greentech Festival, an event which Nico himself founded in 2018 and actively participates in. "It is now Europe's leading sustainability event platform. We had 13,000 participants this year in Berlin. We showcase the leading green technologies in the world, and we really aspire to accelerate this positive change." You can see the spark in his expressions when talking about his involvement in the cause: "I am proud that I am doing my part in my capacity. It gives me a sense of fulfillment. I have the opportunity to make my daughters proud."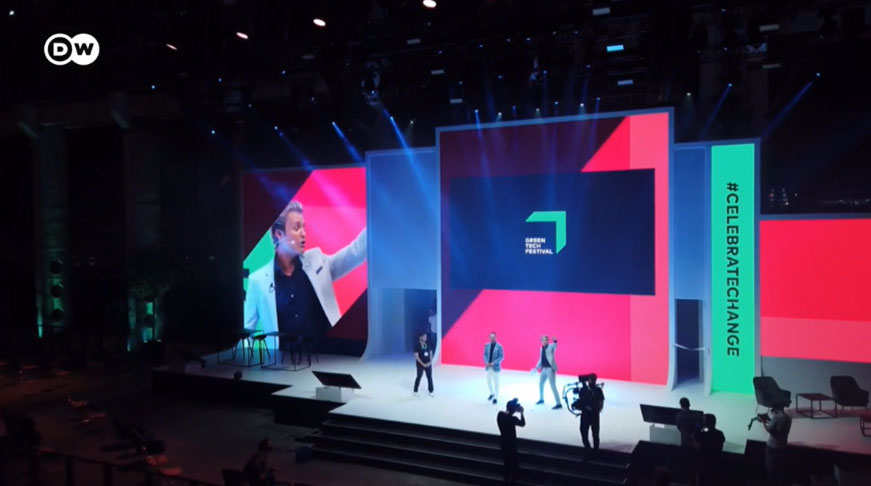 Despite being part of the engine for so many green initiatives, Nico reminds us that "Nothing is enough, as it is the 11th hour, it is clear what needs to be done. The United Nations is providing us with info from all the leading scientists, telling us we are running out of time. We do not have a choice, we all need to dig in," he said bluntly. In his urgent call for action, Nico included not only Fujitsu and its "incredibly powerful technology," as everyone else, in their family lives. "When I go to the Greentech Festival, I tell my daughters that I'm going to save the turtles, to make it simple," he said. "For the younger generations, it's becoming more and more important in what they talk about in school."
When imagining an ideal sustainable world, Nico stated the importance of there being a system based on a circular economy where we are not using more of the resources than the earth can provide us. He concedes that we still have a long way to go, but that, hopefully, we can get there soon. "Then we'll be looking towards a very prosperous long-term future for all the generations to come," he hoped, confessing to constantly having not only his daughters in mind, but their children and so on.
On a final note, Nico pointed out the importance of collaboration. "We can only get this done together. It is me, you," he began enumerating, "the whole Fujitsu family. It is the only chance we have to accelerate this transition," he claimed, using the "accelerate" verb once again, which seems to be gaining a deeper meaning in his mind, as he becomes a frontrunner in the sustainability race we all must be a part of.
Watch the full interview with Nico Rosberg, exclusive on Fujitsu ActivateNow 2022 on-demand.
Click your region from Central Europe, North & West Europe, Americas, or Oceania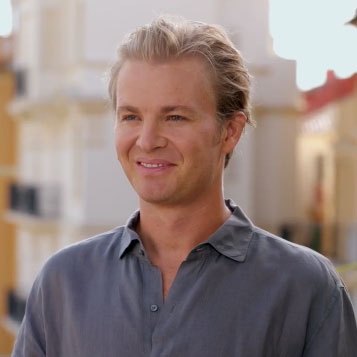 Nico Rosberg
Sustainability Entrepreneur and 2016 Formula 1 World Champion