Creativity and capability are midsize manufacturers' sustainability superpowers
Fujitsu / April 28, 2022
Achieving greater sustainability is on all manufacturers' agendas. While enterprise manufacturers have the knowledge, strategic expertise and resources to drive sustainable innovation in-house, midsize manufacturers can't always see where they should start. Given the complexity of the field to increase resources and accelerate their progress towards economic and environmental goals, many market-leading midsize manufacturers are pursuing new, collaborative business models. Combining their own knowledge, skills, and experience with key stakeholders, to enable each other with new superpowers in a rich and growing ecosystem.
Midsize manufacturers value sustainability – but lack the resources to achieve it
Sustainability is higher on the manufacturing agenda than it's ever been before. Increasing pressure and changing perceptions/awareness among customers, employees, legislation and market operations is driving manufacturers of all sizes to pursue sustainable business values that also drive cost savings and efficiencies.
For midsize manufacturing companies, the challenge isn't recognizing the need for sustainable innovation; most scaling manufacturers are keen to embrace change. It's finding the framework to achieve it.
Limited resources and intensive day-to-day demands for smaller workforces mean midsize manufacturers don't necessarily have access to the sophisticated strategic functions and R&D resources of their large competitors to drive sustainability. The researching, planning, funding, implementing and reporting necessary to become more environmentally efficient is beyond their achievable scope.
But rather than accept these limitations, many midsize manufacturers are forming ecosystems with key partners – suppliers, contractors and technology providers, even across industry borders – to accelerate progress towards their sustainability goals. Turning individual shortcomings into a competitive advantage to meet customers' growing desire for sustainably produced and managed goods.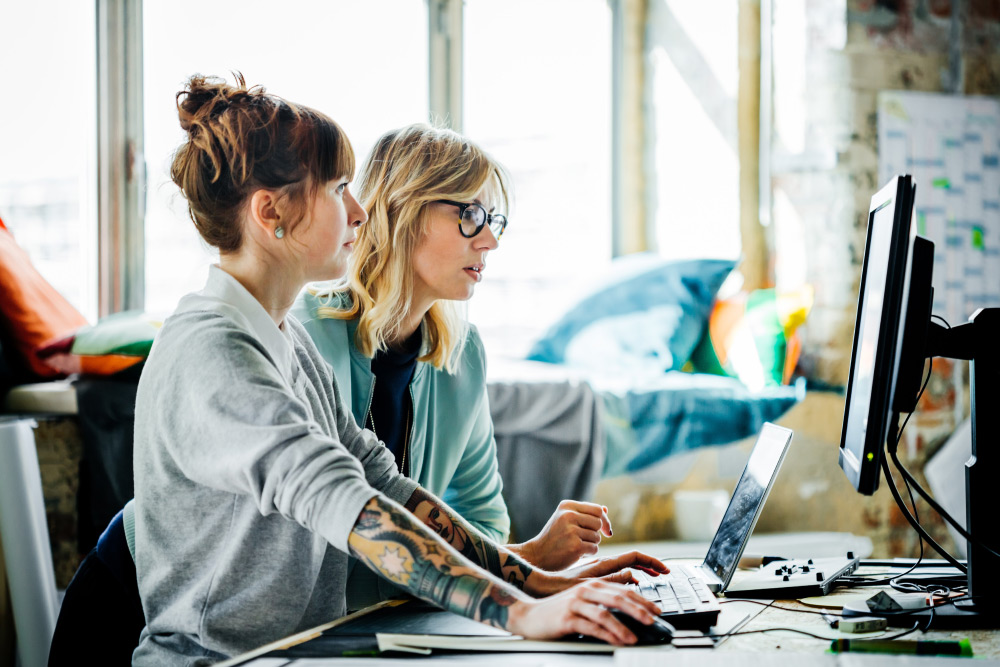 Midsize manufacturers are so busy with day-to-day demands that prioritizing sustainability is a logistical challenge
Formalizing existing loyal relationships
For manufacturers that lack the resources to prioritize innovation independently, an ecosystem approach makes sense. Each organization contributes their own expertise, capabilities, credentials, infrastructure and resources to solve common challenges. This allows companies to harness the resources from a much bigger collective, while retaining their individual agility, resilience and ambition.
And midsize companies have the asset of a landscape of loyal partners, whose expertise and competencies they trust. All they need to do is formalize those relationships in a collaborative 'build-measure-learn' network. And the appetite for co-creative working exists. Fujitsu's industry research with IDC found a quarter of manufacturers already engage in cross-industry collaboration, and by 2025, 20% of all revenue growth will be generated by new cross-vertical digital services combinations.
For a challenge the size of slowing climate change, collective resourcing is essential. Combined expertise is required to develop insights, ideas and initiatives that unlock what Fujitsu calls 'superpowers' within the manufacturing workforce. Superpowers that shift mindsets, realize change and create more sustainable processes and practices – even business models.
And there are two key superpowers that midsize manufacturers need to prioritize to secure their winning place in the sustainable manufacturing market: creativity and capability.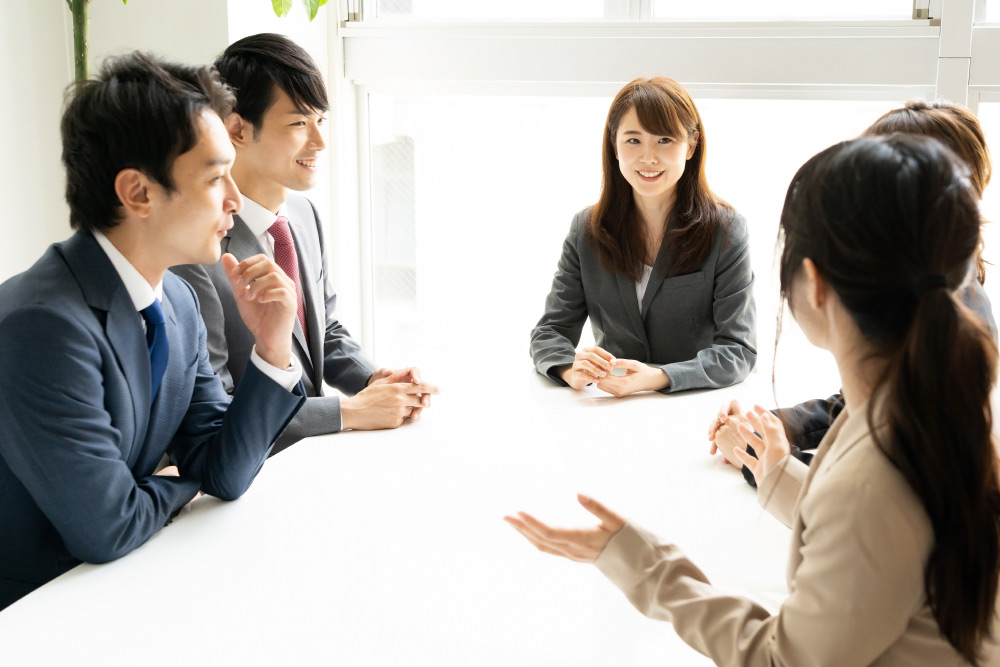 manufacturers can leverage trusted relationships with loyal partners to launch an innovation ecosystem
Accelerating sustainable manufacturing through creativity
Building an ecosystem to think, test and learn quickly is particularly important in the disruptive market that manufacturers are currently operating. Recent events such as Brexit, Covid-19, economic instability, supply chain interruptions and regional crises have demonstrated how material availability and customer demand can turn on a dime.
While midsize manufacturers are naturally more agile than enterprise competitors – which makes them better placed to move with the market – they haven't always had the strategic prowess or connected data insights needed to respond proactively to sudden changes and capitalize on opportunities.
By combining knowledge and resources in a partner ecosystem, they can develop creative approaches and solutions that deliver meaningful improvements. Making small, risk-managed changes using an agile methodology, to deliver significant change in a short time frame.
A small change approach is far more effective in today's fast-changing business environment than investing in radical, long-term, expensive strategic programmes that may not yield sufficient improvement before the landscape changes yet again.
We've seen first-hand the value of iterative, collective creativity through Fujitsu's co-design workshops, and the sustainable changes we're implementing in partnership with our customers. For example, we've been working closely with Rice Exchange to digitally transform rice trading using automation and blockchain technology – increasing profits for small farmers, lowering waste, and making the process more trustworthy.
We've also been helping to create sustainable change in the fashion industry with Tex.tracer; digitally delivering supply chain information (via the blockchain) for an immutable record of a garment's journey from manufacturer to consumer.
In addition to making commercial and environmental sense, the superpower of creativity is making the manufacturing sector – and midsize manufacturers in particular – more appealing to new employees. Attracting younger, digitally-savvy professionals who want to work for a data-driven, technology-enabled company whose ethical and environmental values align with their own.
Furthermore, this new generation of manufacturing works are drawn to a business culture where their skills and knowledge will be utilized to accelerate sustainable manufacturing, rather than finding themselves trapped in a hierarchical structure of top-down change.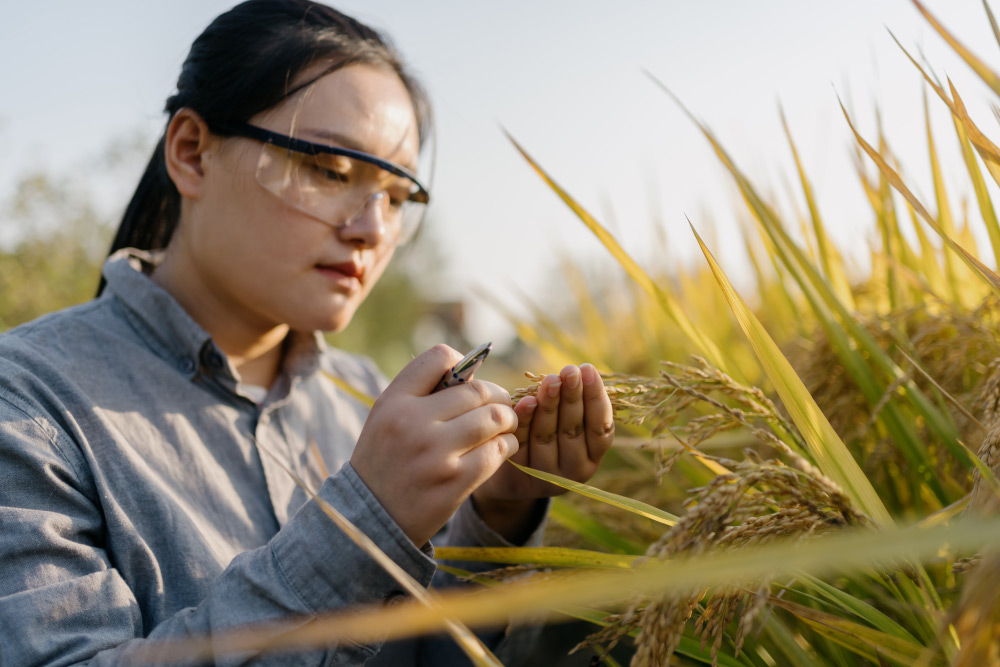 Fujitsu and Rice Exchange have co-designed a secure trading platform for the rice industry
Prioritizing sustainable manufacturing through capability
The second superpower generated by a sustainably minded ecosystem is capability. Or to put it in simpler terms, the power to focus on innovation around 24/7 operational demands.
An ecosystem approach enables organizations to work with key partners in automating key processes. Generating and correlating data to make smarter decisions that drive profitability while reducing workload demands.
A good example of this is Fujitsu's work with Proventia. Proventia manufactures exhaust after-treatment systems for heavy vehicles, reducing their emissions to meet European regulatory standards and make old vehicles future-fit. It embarked on a project to lower pollution levels across London's bus network, but this generated an enormous volume of emission data across the fleet.
Fujitsu worked with Proventia to deploy a cloud platform for collecting production data from multiple sources. In addition to proving lower emission levels (to both Proventia and its customers), these insights can be used to create new sustainable solutions and services.
As the Proventia example demonstrates, creating a framework that allows midsize manufacturers to deliver what customers want as market conditions change makes them highly attractive to prospects. Often more so than enterprise manufacturers, whose sustainable innovation capabilities are being slowed by technical complexity and siloed decision-making.
And midsize manufacturers with a deep understanding of customer behaviour have an opportunity to co-design predictive models within their stakeholder ecosystem. Giving them the capability to anticipate changes in behaviour based on internal and external factors, and implement sustainable practices that move them ahead of the market to meet their customer's next step.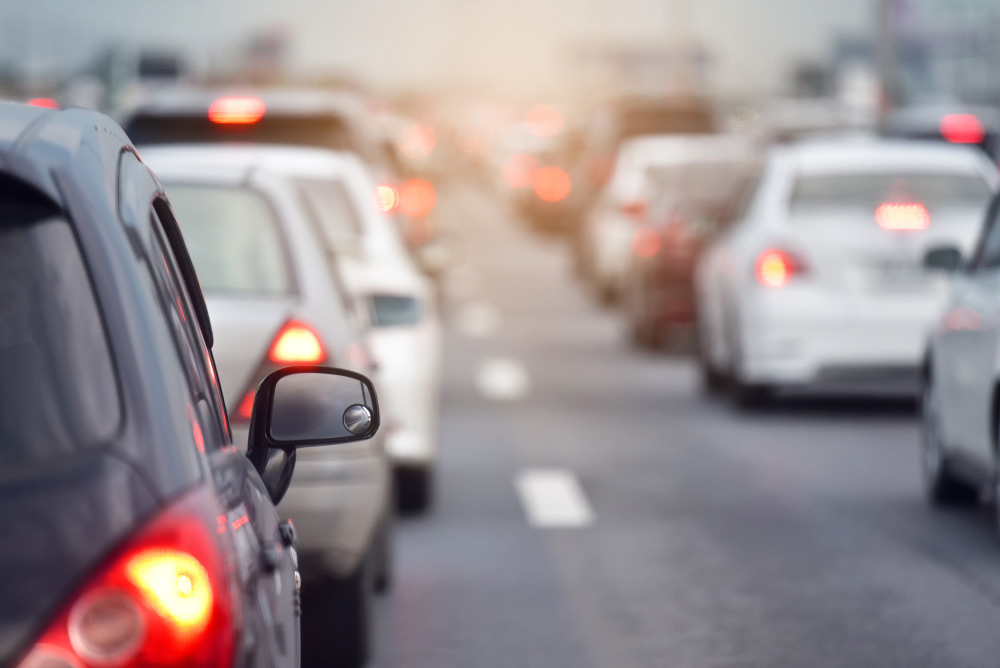 By collaborating with Fujitsu, Proventia is harnessing emissions data to lower pollution levels caused by London's public transport network
Capitalizing on the sustainable manufacturing opportunity through co-creation
Sustainability is critical to the manufacturer's future; this much is clear. The challenge for midsize manufacturers is identifying and connecting with suitable partners to unlock new superpowers and make mutually beneficial sustainable changes.
Programmes like Fujitsu's co-design workshops are helping midsize manufacturers to build these relationships, and to extract value through capacity outsourcing, connected thinking and smart manufacturing solutions. Giving everyone involved the superpowers to innovate strategically, operationally and commercially, delivering greater utility and value to their customers, employees and other stakeholders.
And by focussing on new business models and the superpowers they generate, midsize manufacturers can combine collaborative value creation with their nimbleness of size, and thereby take their share of the huge commercial opportunities that sustainability offers to forward-thinking organizations. And of course, contribute to society as a whole.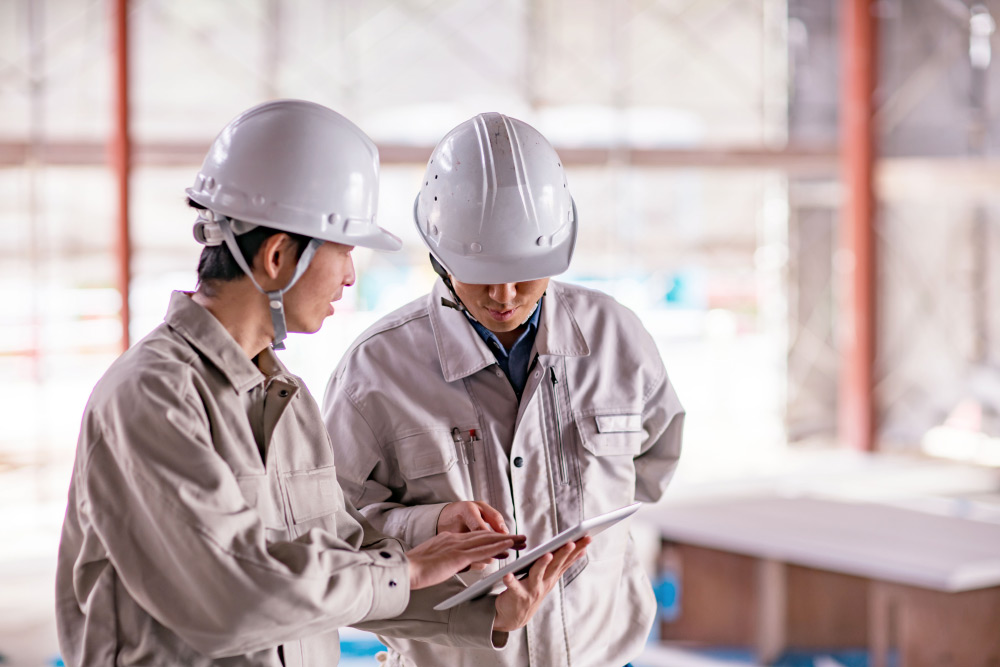 Forming co-creative ecosystems will superpower midsize manufacturing companies and their partners to maximize their share in the sustainable manufacturing market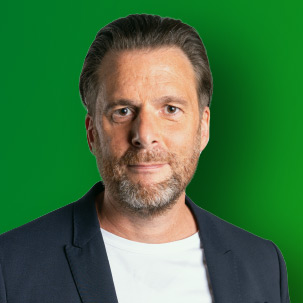 Christian Grotefendt
Head of Sales - Manufacturing and Automotive Customer, Fujitsu DACH region.
Christian is responsible for the existing and new customer relationships in the DACH region. In this role, he supports companies overcoming IT challenges as well as exploring and developing new business models for customers in their digital journey.

Using his experience with midsized companies and their business challenges, Christian's approach is focused on identifying pragmatic and deliverable solutions to reduce complexity and contribute to companies' success. He believes in the value of connecting people across industries, suppliers, and clients to stimulate creativity.