How Hospitals can become Data-Driven Businesses and Optimize Operation Room Planning
Fujitsu / March 29, 2022
Hospital Operation Room (OR) scheduling is a black art that requires delicately balancing countless different variables. Hospitals need to become more data-driven to rightsize their ORs and reduce patient wait times.
The dark art of OR scheduling
Surgeries typically contribute approximately 60% of a hospital's total revenue. However, over the last two years, while the healthcare industry was at the front line of combatting the Covid-19 pandemic, countless elective surgeries were postponed or canceled. Now, many hospitals face a revenue deficit and, notably for public systems, , dramatically increased procedure wait times, exacerbated by a global wave of staff shortages.
At the same time, hospital Operation Rooms (ORs) also represent major cost centers, especially when they aren't operating at peak efficiency. And any inefficiency slows down their ability to address a backlog of surgeries to reduce waitlists.
OR scheduling is a black art that requires delicately balancing countless different variables. For a start, each hospital has a finite number of ORs and multiple other specialties that need OR time allocated – from urology to neuroscience and orthopedics. Each specialty has numerous surgeons, who each have individual preferences regarding how they like their OR set up and whose surgeries require different lengths of time. Each of their surgeries also requires multiple other specialists – such as anesthesiologists, technicians to operate various pieces of equipment, scrub and circulating nurses. In some cases, other disciplines, such as phlebotomists or cardiologists must be available because of a patient's various comorbidities. The downstream considerations also need to be considered, such as the availability of post-anesthesia or ICU beds. And if that's not enough – things change - constantly. Equipment breaks, staff call in sick and patients cancel.
To manage these variables – operating room time is arranged in blocks, but this only accounts for a few variables, and decision making is not data-driven. It's not uncommon to find that specific slots are allocated to surgeons just because it's always been done that way. The same time might be allocated for the same procedure, even when the data shows that different surgeons require longer or shorter timeframes. There's also the challenge of balancing the equipment needed for operations, which may limit which surgeries are handled simultaneously.
Too many variables for manual OR planning – or for conventional computing
There's no shortage of data relating to this multitude of factors – however, it's almost impossible for hospitals to use it in decision making. Subsequent delays or inefficiencies represent multiple resources, from staff to equipment and facilities that are essentially on the clock but not generating revenue.
That's because the sheer number of moving pieces makes it impossible to keep track manually, and as the variables increase, so does the scale of the computing challenge – quickly putting OR optimization beyond the capabilities of today's classic computer processors. As a result, hospitals do not effectively leverage the data they collect and expensive OR resources are not optimized.
But there is a new Fujitsu system designed to support OR scheduling to help increase revenue or reduce patient time to surgery by fitting in additional surgeries or by closing unused operating rooms to reduce costs.
Quantum inspired computing that finds the best combination of variables
This system optimizes the planning process by rapidly evaluating many possible combinations of variables. Powered by the Fujitsu Digital Annealer, it massively outperforms traditional computing with a revolutionary, quantum-inspired approach designed to solve large-scale combinatorial optimization problems. The system first quantifies all possible combinations of variables, then simultaneously evaluates each to identify the most effective combinations – all in seconds.
If a variable can be defined or quantified, it can be included in the model. For example, variables include surgeon availability, surgical procedure types and estimated duration, specific equipment requirements, ICU or inpatient bed availability, patient attributes, and other staffing considerations. And as conditions change in the hospital, such as with the arrival of an emergency case or when staff or equipment become unavailable, the system continuously reevaluates and reschedules the surgical schedule based on changing circumstances.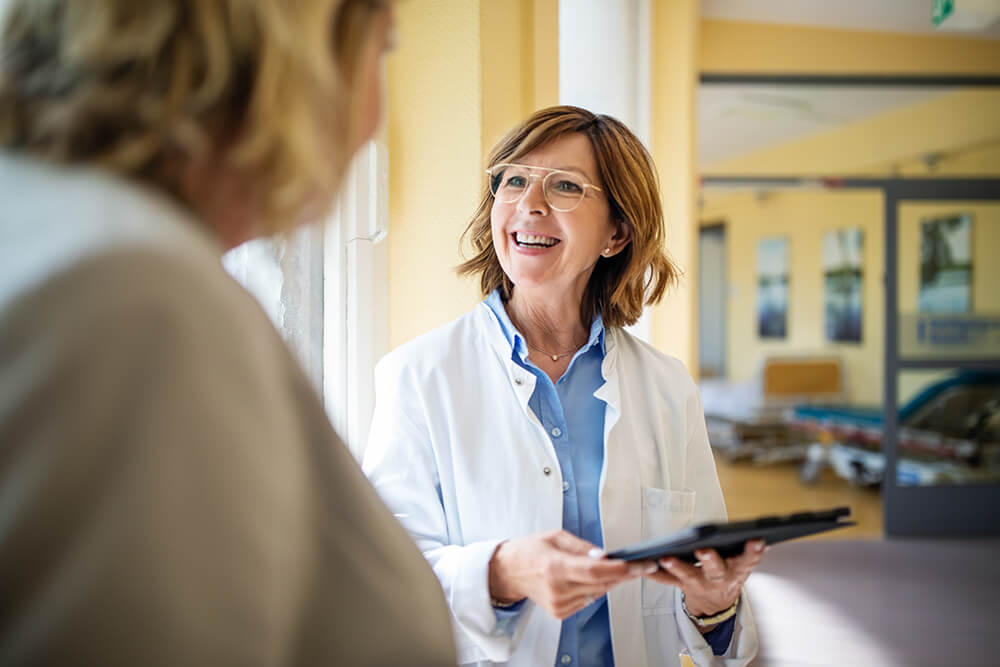 OR Optimization is not just a Workflow challenge
Typically, the technology-based approaches to improving OR scheduling tackle the challenge from a workflow perspective and focus on improving communication between the hospital, its different departments, and the patients. While useful – this does not address the underlying issue of truly optimizing the surgical scheduling process, eliminating inefficiencies, and enabling more surgeries to take place.
The Fujitsu Digital Annealer based system starts by developing complex models to optimize block schedules and free up additional surgical capacity. Hospitals also receive intelligent guidance for patient scheduling that takes advantage of this additional capacity, factoring in all the elements that could derail that surgery such as ICU or inpatient bed availability, or equipment conflicts. This is delivered as an innovative cloud-based software solution that unlocks the potential of existing data – whether Tribal or from within a hospital Electronic Health Record system - resulting in more surgeries completed with existing infrastructure. Schedulers, surgeons and perioperative stakeholders also benefit as the entire pre-, inter-, and post-operative schedule becomes more predictable, with fewer delays and cancellations and less day-of-surgery variability This also contributes to reduced unplanned staff overtime and burnout while enabling them to handle increased patient numbers.
Rightsizing the OR to ensure that no minute is wasted
Effectively leveraging data to optimize the OR scheduling has far-reaching implications for patients and entire health systems alike. Hospitals can 'rightsize' their OR operations, ensuring that no operating room minute is wasted. They have the data they need to either increase revenue by fitting in significantly more surgeries or to reduce cost by closing unused operating rooms. And with operating room time valued at approximately $100 a minute, even small percentage improvements in utilization represents a very significant financial benefit to a hospital. Our work to date suggests we can improve surgical throughputs by more than 10 percent. This translates to an annual revenue bump of $10 million or more, or significant improvements in wait time targets, for most hospitals.
Perioperative staff, surgeons, nurses, and other stakeholders do their very best day in and day out for the people and communities they serve. That inspires us at Fujitsu to be committed to ensuring those exemplary efforts have the maximum possible impact, and aren't 'wasted' or undermined by the scheduling process.
If you are ready to optimize your OR planning and you want to see our solution firsthand, contact us – we look forward to collaborating to estimate the improvement potential for your hospital.
Christian Gregory
Senior Business Development Manager, AI and Quantum-Inspired Computing
Chris helps coordinate and accelerate the global growth of Fujitsu's Quantum-Inspired Digital Annealer business and Artificial Intelligence offerings. He is based in Vancouver, Canada.