Are you demanding enough from your self-checkouts?
Fujitsu / March 25, 2022
In retail it's the in-store point of payment areas where we're continuing to see many of today's more visible changes in retail. Cashier-less store rollouts are underway globally and Self-Checkout (SCO) is another rapidly expanding technology area, with deployments going through a sharp upward curve due to the pandemic.
Transforming the customer experience
It's worth emphasizing that technologies like SCO are not objectives in themselves. It's the business outcomes they enable that we will focus on in this article. Fashion and specialty stores, especially those with a high volume of transactions, are the ideal candidates to introduce Self-Checkout. Compared to cashier tills, SCO can increase the number of transactions in a smaller footprint in store, because each installation requires less space and shoppers are more inclined to complete a purchase if they do not need to interact with a cashier or wait in line!
To a large extent, these changes are being driven by a new emphasis on the customer experience (CX). Research shows that over 74% of retailers invest in digital because they want to improve consumer satisfaction, while 66% say they're also doing it to deliver excellent customer experiences. That's a nod to the recognition that a happy customer will be eager to come back for more.
Customer engagement and the experience that goes hand in hand is essential. The Digital Transformation Trends for the Retail 2021 Report, authored by research firm Data Driven – uncovered a dramatic change in priorities for retailers in just a short 12-month period. Until recently, making revenue and hitting targets topped the list; in 2021, this was replaced by customer satisfaction, and the importance of boosting customer engagement went straight into the top ten.
The good news is that SCO also delivers in terms of CX outcomes. It reduces long lines and queuing times and — in a world newly sensitized to viral transmission — means less contact with staff and other people in the store. It offers more than that too. At a time of intense skills shortages, SCO can relieve the pressure of constantly hiring store staff, because fewer front-line staff are required to support SCO. So with a smaller shop floor footprint and the potential for a lower staff-to-revenue ratio, SCO means higher operational efficiency.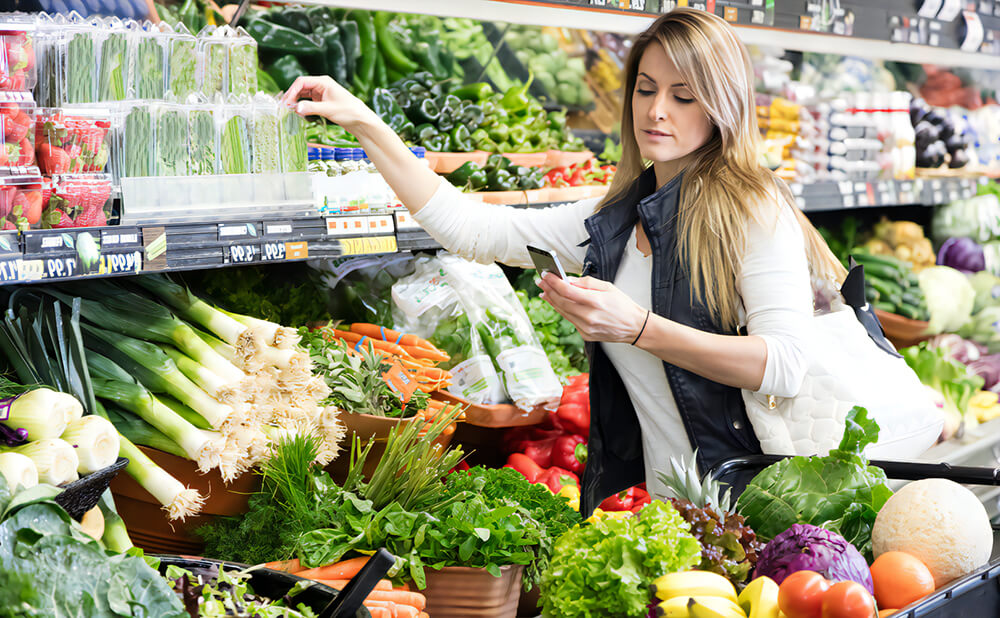 Improving the customer experience is a top priority for retailers
Looking beyond the front end – the connected back office
But retailers understand that delivering a better customer experience requires more than just replacing POS with SCO. Fujitsu believes that, to unlock the full potential of the investment, SCO must be provided as part of a broader business strategy.
Retail Consulting Partners produced a report on POS and Customer Engagement in early 2021, which showed that over half of retailers want to improve omnichannel capabilities and over two-thirds are eager to boost order management integration and real-time product visibility. Clearly, transforming the consumer experience goes well beyond how shoppers pay and the online digital journey. It is equally about introducing new store experiences. As a result, the sector is investing in technologies to significantly improve the in-store customer experience as well as transforming back-office operations.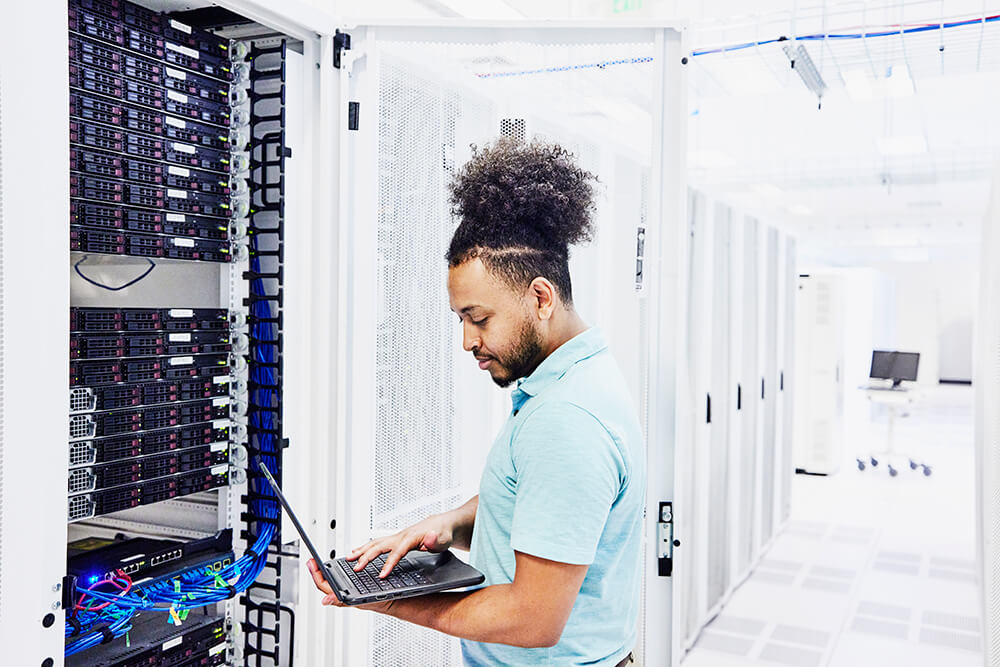 Transforming back-office operations is part of a broader business strategy
Easy, Frictionless Shopping
The objective is to make shopping easy and frictionless both in-store and online. The more flexible the offering is, the more shoppers like it. Whether they do everything online, everything in-store, or a mix of both, the point is to empower shoppers (and the associates who serve them) to turn engagement into sales.
Key to success is integrated devices and channels that provide a unified view of all functions and data. That way, retailers can collect data at every stage to keep track of orders and deliver accurately and on time - regardless of changing market conditions and supply issues. Business logic rules can be enforced to ensure that pricing and promotions are consistent and deployed. Back-office efficiency gets boosted in cash management, store operations (financial and transaction data), inventory management, user rights (who can do what and when), connectivity monitoring, promotion and business data management, and reporting. That includes centralized management of taxes, costs, employees and operational hierarchies (both for stores and people). You can also manage business rules so the right people are authorized to do specific jobs and even ensure that under-aged employees aren't assigned to alcohol sales, for instance.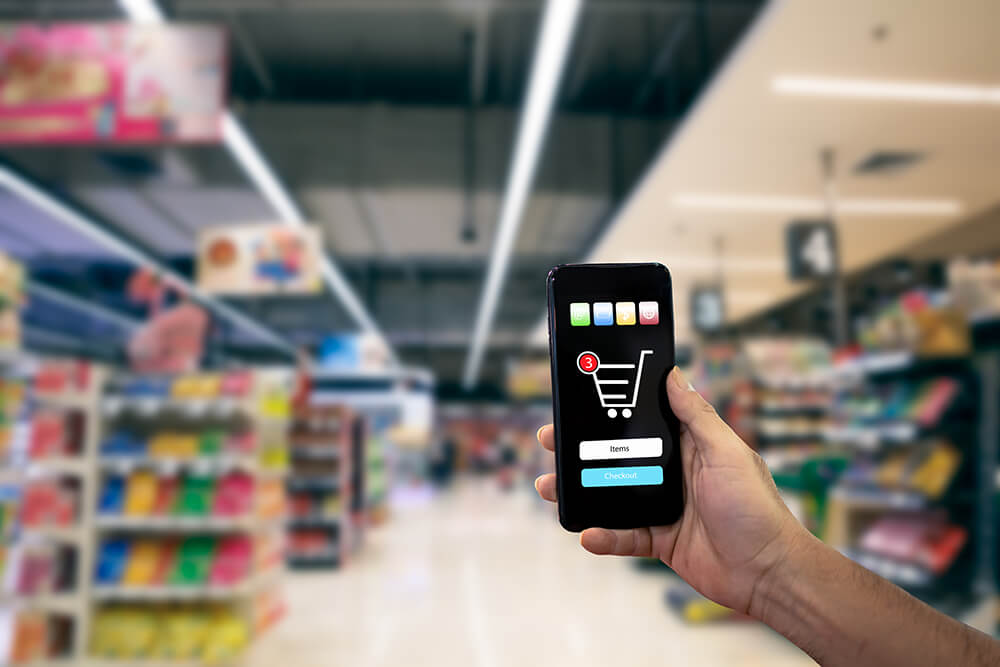 Shoppers are demanding more flexibility
Enabling your people to perform
By seamlessly managing order and transaction processes to reduce friction and deliver swift fulfillment, retailers can empower store associates to provide a great consumer experience where it counts on the shop floor.
Using technology to empower and simplify life for store colleagues is essential. Fujitsu's own field studies show that improving associate collaboration and productivity is linked to upskilling associates. Giving them effective training and providing the technologies they need to engage with customers in-store not only drives greater sales but improves customer services.
Integration is key here. As data flows into different repositories, you have to ensure that all your devices benefit from that data across all stores and functions, with secure access to data for all authorized staff via fully integrated ERP, merchandising, order and workforce management, and CRM and loyalty solutions.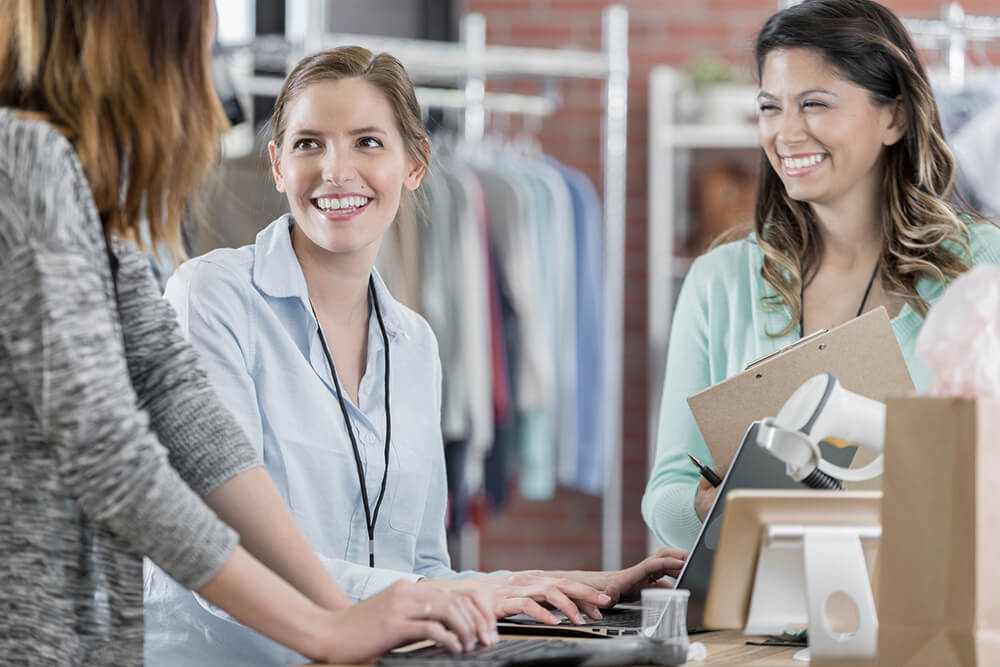 Providing the technologies required to engage with customers in-store not only drives greater sales but also improves customer service
Understanding the consumer
To deliver great consumer experiences, SCO has to be integrated into the wider store IT environment. The aim is to generate loyalty and repeat business, with the retailer as part of the shopper's "personal ecosystem" that extends from home to work, entertainment to leisure, and of course, shopping. Digital binds them all together.
Before the pandemic, retailers were steadily investing in digital to serve customers and drive efficiency, control costs and boost associate productivity. And it was working. But repeated lockdowns brought into sharp focus just how vital digital channels were to all aspects of our lives and how demanding shoppers were. Being part of their personal ecosystem became even more important. According to Euromonitor, the pandemic has energized retailers to redefine their omnichannel approach and their digital strategies. Investment has accelerated and the sector is now showing that the top six DX investments are those that are consumer-led.
So, when your shoppers lead the way by putting well over half of all in-store transactions through cashless SCO, surely that's a signal that the time for change has come.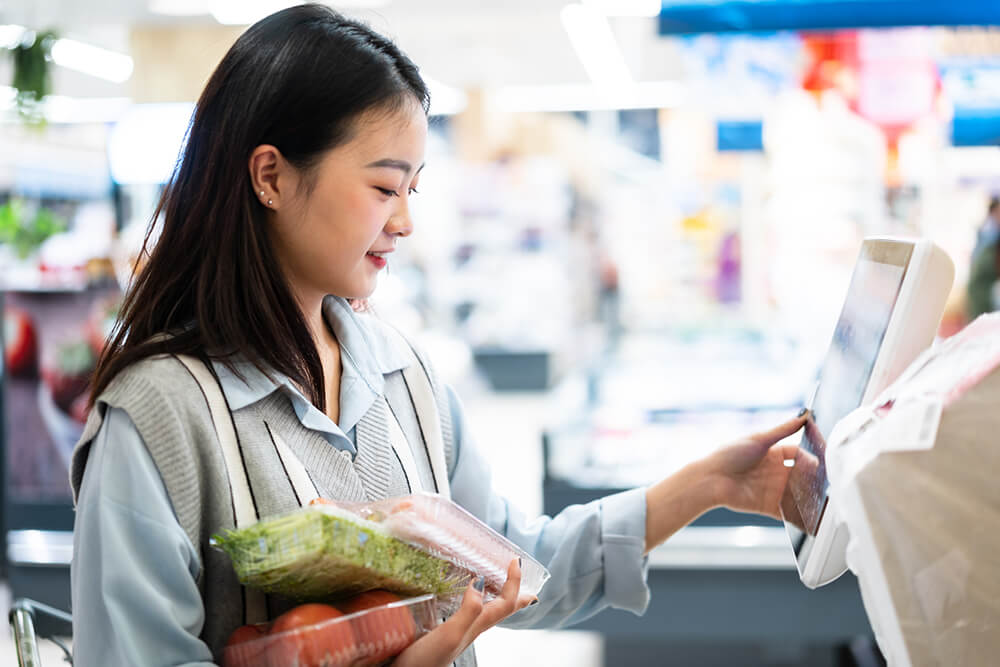 The pandemic has energized retailers to invest in improving the shopper experience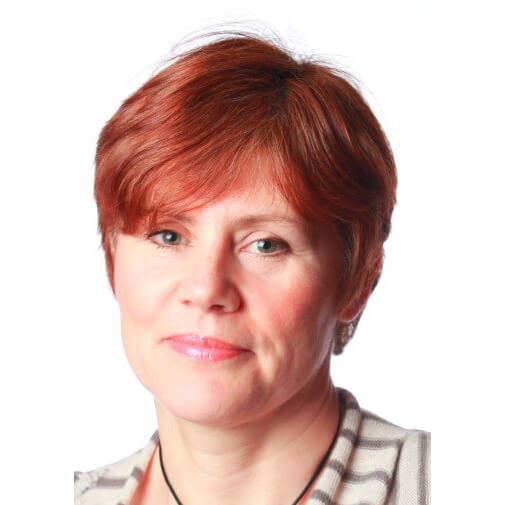 Rowan Cape
Head of Global Retail Software Solutions, Fujitsu
Rowan Cape is responsible for providing the strategic product management for Fujitsu's Retail focused software solutions, particularly around the omni-channel customer experience. Her responsibilities extend throughout the Global Delivery geographies to provide retail software product expertise supporting sales campaigns in all Fujitsu regions. As a result, the close interaction with retailers and their business requirements enables Fujitsu to understand the changing, real-world business needs from their retail software solutions.

In addition to working with retail customers, she also interfaces with software partners who are working to align with Fujitsu's retail strategy and retail analysts looking to research and report on Fujitsu's retail software strategy and innovation. In this respect, she works closely with the Retail Strategy and Sales and Marketing teams to ensure retail trends and retailer requirements are reflected in the global Retail software offerings.

Rowan's experiences span numerous customer engagements for retailers based domestically and internationally. These include: retailer centric IT planning, deployment and management; project management and leadership resulting in the successful preparation for and implementation of major in-store retail software programs delivering enhanced in-store operations; engaging and successful customer centric loyalty programs; near-real time access to valuable customer centric data and extensive, detailed executive reporting. Rowan works to provide retailers with extensive insight into Fujitsu's retail software and services and the benefits successful implementation can make to a large retail organization.

To learn more about a holistic, outcomes-based approach to SCO, please reach out to Rowan at rowan.cape@fujitsu.com