Creating a Trusted Society - by listening to consumers
Fujitsu / March 2, 2022
Fujitsu's Trusted Society concept focuses on how innovative, trustworthy technology can improve abundance, sustainability, safety and security, solving social problems by working in partnership across countries, governments, citizens and business partners. Here, Fujitsu Executive Vice President Tsuneo Hayashi discusses the Trusted Society concept.
(Based on Fujitsu ActivateNow2021 Key Focus Area Session)
Addressing our environmental and social challenges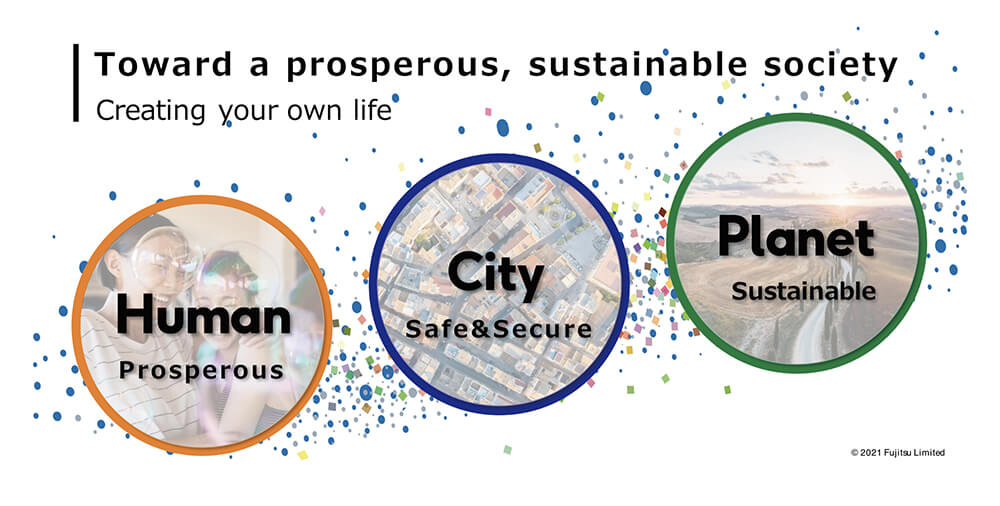 Our society faces serious challenges, including significant environmental and social issues across our cities and communities. To solve these challenges and to help people live more sustainable and comfortable lives, we want to explore the Trusted Society concept and how it can drive significant new value to society beyond traditional approaches. Our Trusted Society concept considers the perspective of individual people, the wider perspective of cities as aggregations of people and the ultimate perspective of planet Earth. To create a meaningful vision for future society, we need to consider all three perspectives together. For example, when we think about the potential for new urban development, we also need to consider the associated environmental impact. When we're responding to natural disasters and pandemics, we need to think how we can improve trust and safety, while protecting people's way of life. And, of course, we continue to strive for innovation that enables a prosperous standard of living for every citizen. These considerations are at the heart of our core values.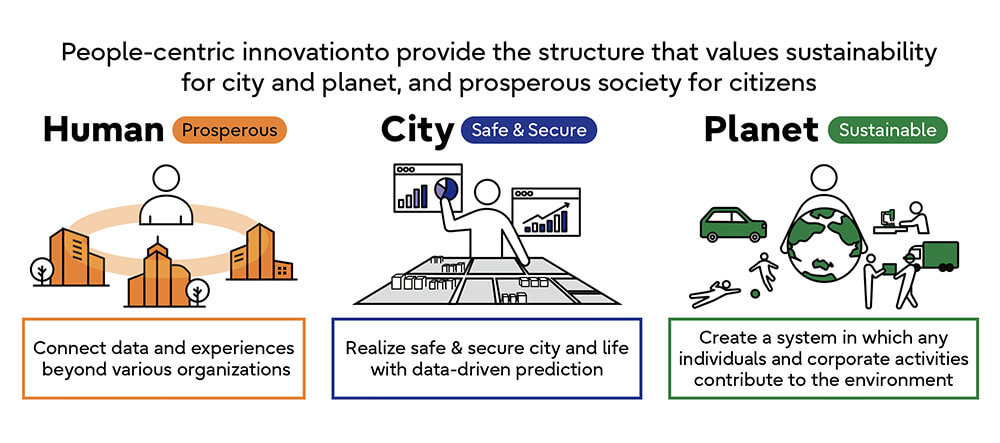 We've always had to balance the freedom for all citizens to make their own lifestyle choices with reducing environmental impact and ensuring safety. Our aim is to apply the power of technology to create systems that ensure our more prosperous lifestyles also drive sustainability for both cities and the wider environment. In this process, we aim to transcend the barriers of social structures and link data with people's experiences. Helping us realize our vision of safer, more trusted cities and lifestyles by introducing a new generation of data-driven, predictive approaches. Building systems which connect the activities of all individuals and organizations with their environmental contribution. These aims underpin the various innovations we're pursuing to realize our Trusted Society vision.
Enabling a world where we can live in peace and prosperity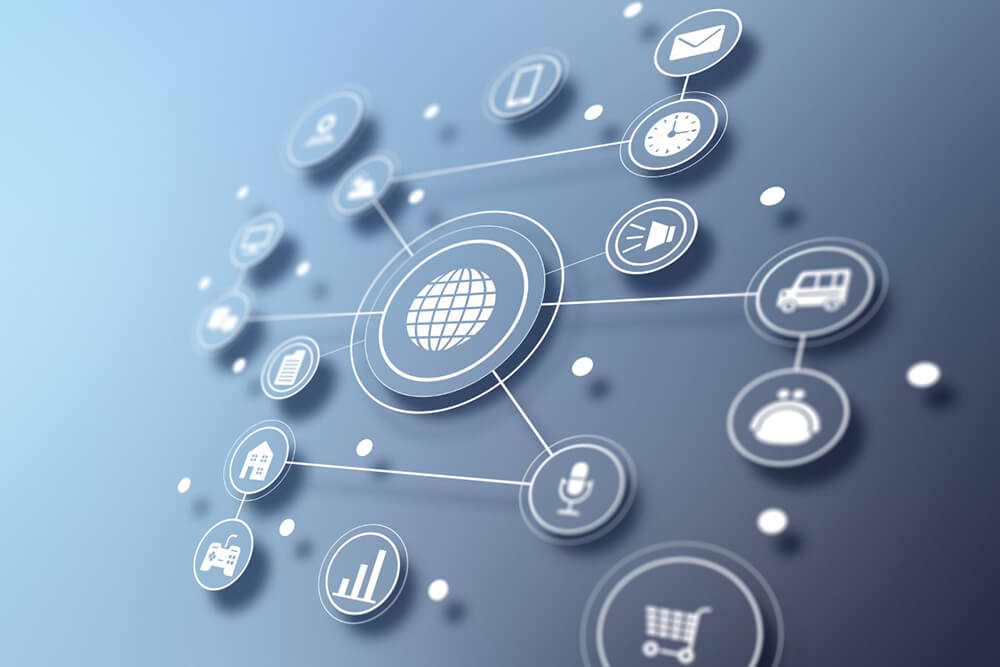 How can we improve the quality of people's lives?
To achieve our Trusted Society vision, we need to create new services that transcend traditional business boundaries, focusing on individuals by integrating wider elements of social data.
To achieve this, we need to innovate new computing technology to enable the high-speed processing of vast amounts of data, introducing simulation techniques that can transform data into meaningful social value.
In addition, we need trusted technology that ensures absolute data integrity while meeting the potentially conflicting demands for data exploitation and privacy.
This is a key focus area for us, and our Research Department colleagues are already working hard to explore practical implementations of trusted technologies in action.
Realizing the long-term potential of the Trusted Society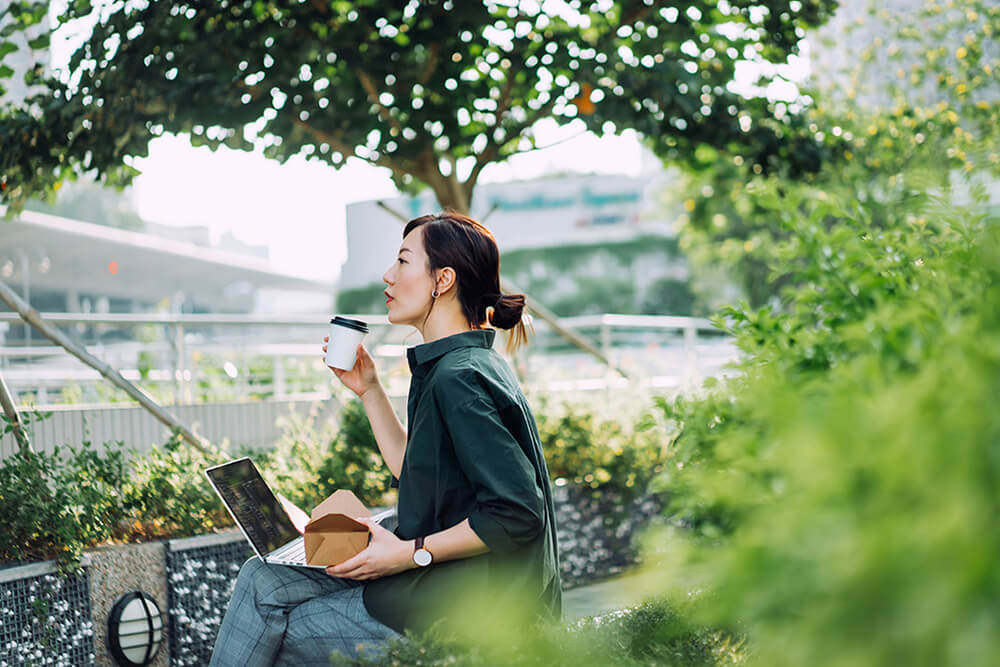 To help our planning, we create an image of how the world will look in 2030 and then work back from that to influence the decisions we are making today.
In this spirit, we're now considering the Trusted Society concept for urban development by working backward from a desirable future state in 2030.
For sure, this desirable future state is not simply an extension from the present.
Of course, to some extent we will build upon our experience in creating this vision, but it's essential we also make radical, bold predictions for a significantly different kind of future.
In painting this future vision, we must always ensure we articulate the new value we're creating for people. Whether it's saving money, or improving everyday experiences, we need to think carefully about how innovation will improve people's lives, whether it be achieved through gradual, iterative change or something more disruptive.
Of course, there are less than 10 years until 2030. At Fujitsu, we're already working hard to realize an environment-first, resilient future society in which people can live prosperously and with peace of mind. We look forward to sharing more details with you soon.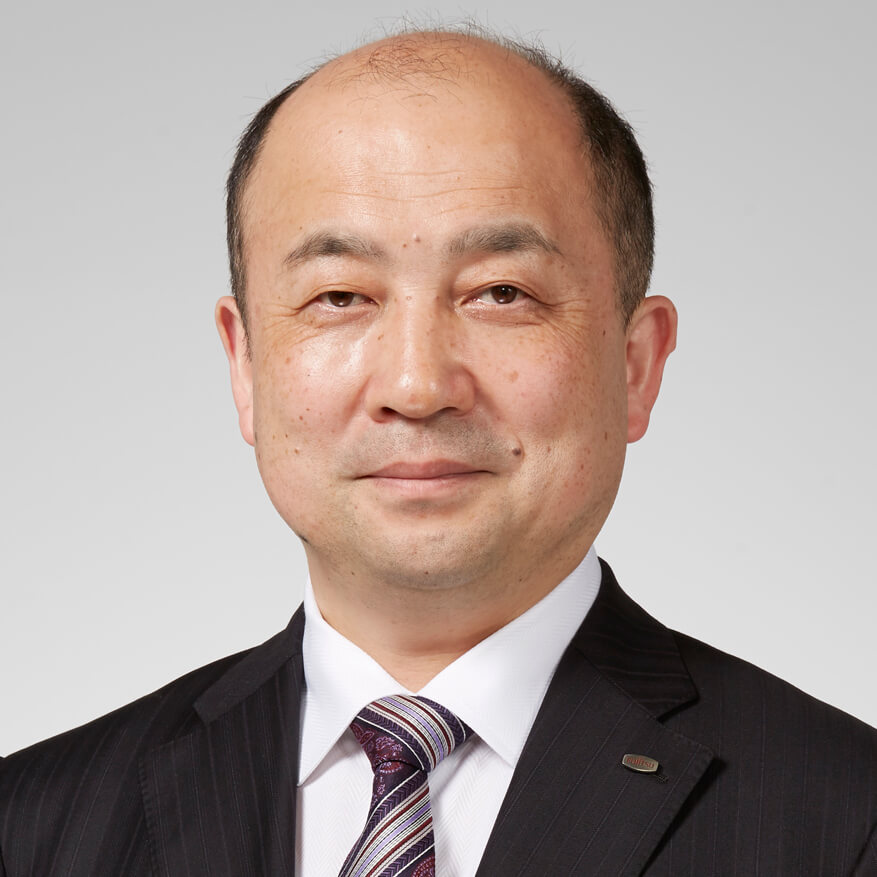 Tsuneo Hayashi
Executive Vice President
Vice Head (Public Sector & Social Infrastructure Business) of Japan Region
Fujitsu Limited