Four new retail futures are emerging. Are you open to change?
Fujitsu / December 23, 2021
Retailers need to adopt new business models to adapt to today's challenges, says Richard Clarke, Executive Director, Global Retail Enterprise Business Group at Fujitsu. He outlines the new business landscape and identifies four emerging retail futures.
Disruption coming from all sides
A social media dumpster diver recently discovered deliberately damaged handbags – but otherwise brand new – outside a store belonging to Coach, an American luxury design house. The social media storm that ensued forced Coach into re-writing its corporate policies on unsold goods.
This incident captures one set out of the many pressures retailers are facing right now. Consumers are increasingly engaged with ethical, climate, plastic waste, farming, and health dilemmas, with social media playing a significant role. They are increasingly asking themselves whether they need yet another new pair of shoes, an upgraded hot tub, or whatever else it might be. And retailers who deliberately damage and dump unsold lines to prevent price erosion are being called out.
The second set of pressures contains the cost and availability demands we've always had in retail, which are now reaching intense levels. The Covid pandemic put extraordinary pressures on supply chains to get products into distribution channels. It became a question of survival of the fittest: Retailers who responded to home-centric living and working with new or better frictionless/touch-free shopping and innovative fulfillment emerged the winners.
Offline shopping is not going away anytime soon. Consumers are prepared to buy, but totally on their 'I want it all now' terms regarding price, access for inspection, delivery and returns policies. Price sensitivity is as strong as it ever was, driven by continuing wealth polarization that is exacerbated by the Covid savings spike, job insecurity, gig economy working, new inflationary pressures and a host of other factors.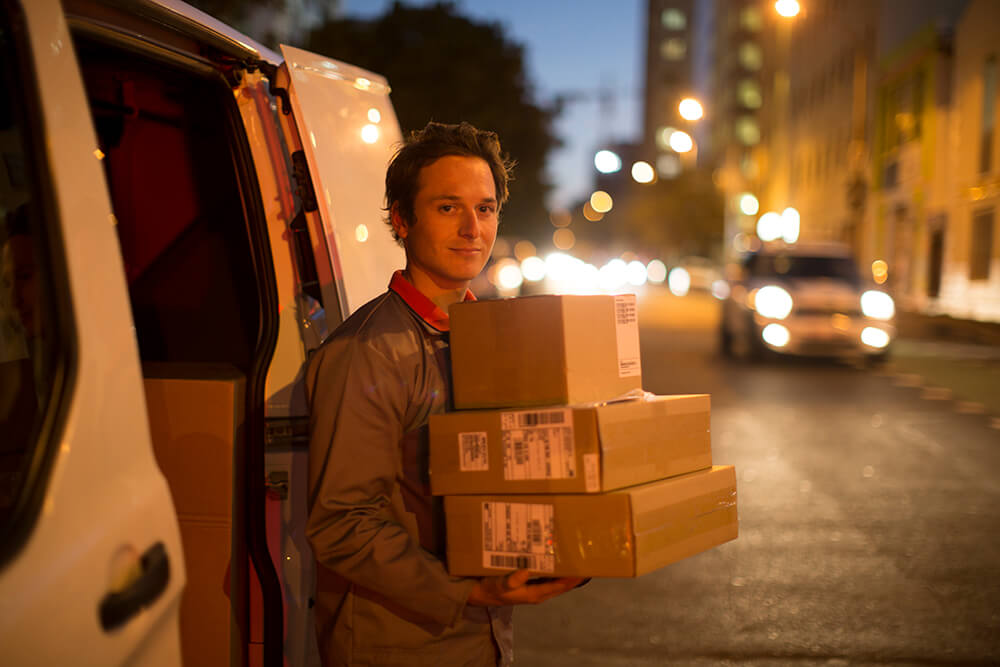 Delivery is one of the biggest disruptions retail has seen in the last decade
A new retail landscape
Retailers have moved heaven and earth to respond to the disruption all around them. Most obviously, there has been a massive shift to online shopping and commerce, which now accounts for 25% of global retail sales. Many offline retailers haven't made it through the transition – a quick look at the boarded windows in your local town center will tell you that.
What comes next? Fujitsu sees four retail futures emerging from these hosepipes of pressure.
1. Shopping Without Walls.
The distinction between online and offline shopping is becoming increasingly meaningless. There is an ongoing blending of the two experiences (OMO or online merges with offline) across the shopping journey as stores focus on Customer experience (CX) and store fulfillment. Both online, offline and hybrid retailers are making greater use of the cloud and technologies such as analytics and ML, IoT, quantum-inspired optimization and others to link online data with in-store shopper conversion and drive greater process and cost-efficiency.
2. Delivery is the New Store.
Pressures on all retailers due to supply chain challenges, driver shortages and increasing costs are driving growth in micro, customer and store-based fulfillment centers. This is particularly acute in grocery and fashion, where customers demand convenient delivery.
According to a recent Financial Times report, physical retailers in the USA now recognize the BOPIS (buy online, pick up in-store) trend as an opportunity to redefine the customer experience for their clientele and an opportunity for upselling. For hybrid retailers, the same report notes that retailers offering store pickup in the 2020 holiday season reported 63% higher digital sales for the five days before Christmas than those who did not.
Retailers across the spectrum are also coming under growing pressure from manufacturers, whose D2C models offer availability, speed, customization and cost advantages that appeal to consumers. To compete, all retailers need to focus on automating processes and operations to improve customer service, empower colleagues, eliminate unnecessary costs and focus on higher performance.
3. Customer in Control.
The customer has always been king, of course. But shoppers have never had so much control. They will increasingly 'have it their way' in all areas – payment, fulfillment, packaging and plastic reduction, food provenance and data privacy. In-store there is going to be a rush towards automated transactions and personalization, and retailers must develop a credible focus on local community needs and values. The good news is that putting the customer in control is also an opportunity to turn data into business growth. It improves customer satisfaction and colleague productivity and increases sales and reduces costs with simple data-driven decision-making.
4. Service Redefined.
Physical retailers' trump card focuses on human interactions with shoppers. These are hard for online retailers to match. Stores must learn from the on liners' data-driven personalization and differentiate the store experience. As well as easy and seamless payment, and new order fulfillment services, shoppers want rewarding interactions with knowledgeable shop staff. Nurturing the retail workforce is the key: a better informed and productively employed workforce is what will drive customer satisfaction.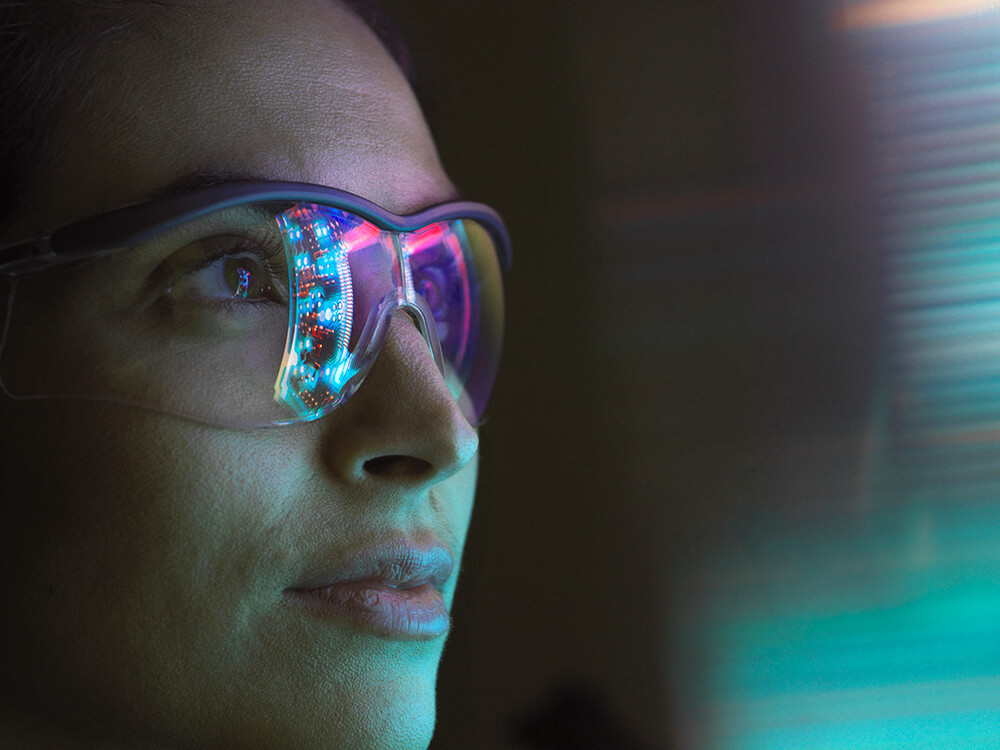 The vision that sees the future
Staying open
Retailers are rarely starting from a blank sheet of paper. They have to build the IT foundations of the future while running efficient operations, driving innovation and delivering year on year growth - without throwing away what still adds value today. That's quite a task and demands a different way of working. We call it Open Retail.
'Open' defines Fujitsu's approach to helping retailers respond to all these current challenges. We emphasize and offer the open imagination, open innovation, open culture and open ecosystem that retailers need to transform the value of their businesses in the next normal.
We break down Open Retail into four pillars:
Always open to serve, means enabling shopping without walls - wherever your customer wants to shop, jumping between stores and online, and across devices. That puts a focus on convenience and aligning to dynamic changes in shopping touchpoint preferences, product choices, attitudes - even likely future needs and preferences. To get there, retailers need consistent information about products and pricing and the ability to create and deliver personalized services, promotions and loyalty schemes that recognize each customer's total value to the business. It also means being less retentive about control: many customers want – and should be encouraged - to curate their own experiences across ecommerce, mobile, social media and store networks.
Open to trade is about keeping retailers open for business around the clock, whenever customers want to shop, with the frictionless, unified commerce experience they expect. There are so many factors involved in creating that experience - using customers' local languages, currencies, fiscalization requirements and delivery methods is just the start. This has to be built on joined-up data and interactions with the flexibility for shoppers to pay, deliver and return items however they want – even if they don't start and finish in the same place.
For hybrid retailers, these capabilities mean they can fulfil from anywhere, including transforming stores into fulfilment hubs, and empower staff to know in-store shoppers as intimately as online buyers.
Being open to operate demands flawless retail systems that drive operational success and enable sustainable improvements. Customers, reasonably enough, expect everything to "just work". They have no idea how much effort is happening behind the curtain to serve them, uniting head office, operational and store colleagues so they can communicate, collaborate and manage better. Getting there requires strategic, scalable investments to optimize every interaction and manage traffic and trading peaks. It also enables retailers to cut unnecessary IT costs without compromising on performance, and capture and analyze data to improve decision-making.
The final pilar involves being always open to innovate, which we define as empowering retail innovation and business growth, however customers' needs change. I covered open innovation in another blog titled Retail is Open – are you?, where you can learn about how innovation, today, is a product of ecosystem collaboration. No one player has the complete picture anymore and retail leaders now realize the value of partnership to deliver experiences, services and products that speak to modern needs and aspirations.
If you are in retail and open to change, I would welcome the opportunity to talk. You can connect with me via LinkedIn. Just mention this article.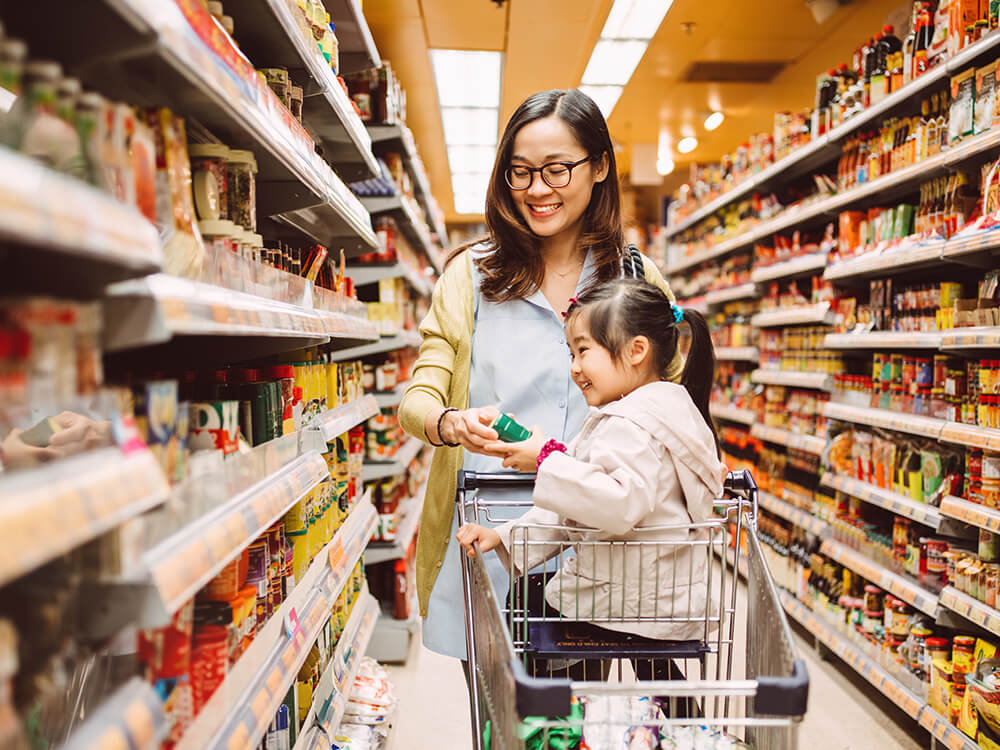 The future of retail is Open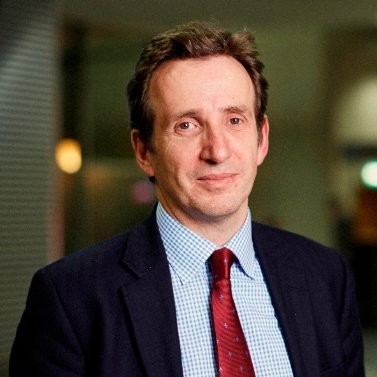 Richard Clarke
Executive Director, Global Retail Enterprise Business Group, Fujitsu
Richard is responsible for coordinating, growing and promoting a global retail business across all our markets. He reports into Fujitsu's global leadership in Japan. Richard is responsible for Fujitsu's global retail strategy, which includes prioritizing markets, building the case internally and with partners for new solution development, and executing specific growth initiatives. He develops and executes compelling and relevant retail strategies to expand key markets; he is responsible for developing a portfolio of global solutions and services to meet customers' needs, and he works side by side with strategic customers to develop their relationship with Fujitsu. He leads and supports client-specific sales campaigns and is responsible for building pipeline in targeted geographic or solution areas. Richard leads Fujitsu's relationships in retail with strategic ICT and business partners, is the lead representative for Fujitsu in retail with the analyst community and is tasked with identifying and delivering new channels to market – direct and indirect.