Manufacturing change isn't a mission; it's a movement
Fujitsu / December 13, 2021
The global pandemic has created several challenges to businesses, namely the need to digitally transform their ways of working. Manufacturing is one of those areas, which cannot rely only on innovation anymore: sustainability is a must. A collaborative approach is needed to overcome the pressure of manufacturers in this recovery cycle. Together, using our technology, we can handle the big challenges and at the same time achieve sustainable manufacturing.

Paul Bresnahan (VP and Head of Manufacturing Industry, Fujitsu Americas), Tassilo Pilars de Pilar (Fujitsu's Head of Digital Business Consulting, Manufacturing & Automotive Central Europe) and Hiroyuki Goto (Executive Director, COLMINA [Manufacturing Solution] Business Unit, Fujitsu Limited) shared their thoughts on the digital transformation going on. And they all agree that, through collaboration, the speed of this process will increase, enhancing the whole industry and optimizing investment.
Collaboration is the key to facing new challenges
Traditionally, innovating in manufacturing has always taken place behind closed doors. But as the past two years have shown, sometimes market challenges are bigger than the capabilities of one organization – and the industry can only move forward by combining creative and strategic forces. We understand that change is necessary in these uncertain times and we support our customers to digitally transform their businesses.
"Manufacturers are like atoms circling around each other; you do yours and I'll do mine," shares Paul Bresnahan, VP and Head of Manufacturing Industry, Fujitsu Americas. "We need to move away from this defensive position and start collaborating to solve problems, increase agility and create more sustainable businesses."
I would change this sentence to: Sharing experiences and promoting open development is already widely practiced in industries like software and pharmaceuticals. We believe that through co-creation, we can find efficiencies, improve quality and accelerate innovation in order to contribute to sustainable change. And there's a lot to be gained for manufacturers taking the same approach.
While each company's circumstances are unique, there are common economic and business challenges that manufacturers face on their journeys towards profitable sustainability and sustainable profitability.
Like responding to the unprecedented disruption of a global pandemic.
Internally, organizations had to adapt to social distancing restrictions, moving rapidly to a remote or hybrid working model. And externally, Covid has created interference with operations and logistics, particularly in the supply chain, while causing unpredictable peaks and valleys in customer demand.
"Everyone is facing new situations in the economy," observes Tassilo Pilars de Pilar, Fujitsu's acting Head of Digital Business Consulting, Manufacturing & Automotive Central Europe. "It's created a huge need for change management."
"By sharing common issues across the industry, we have a good chance to enhance the whole industry and optimize investment," adds Hiroyuki Goto, Head of Colmina Manufacturing Solution Business Unit, Fujitsu.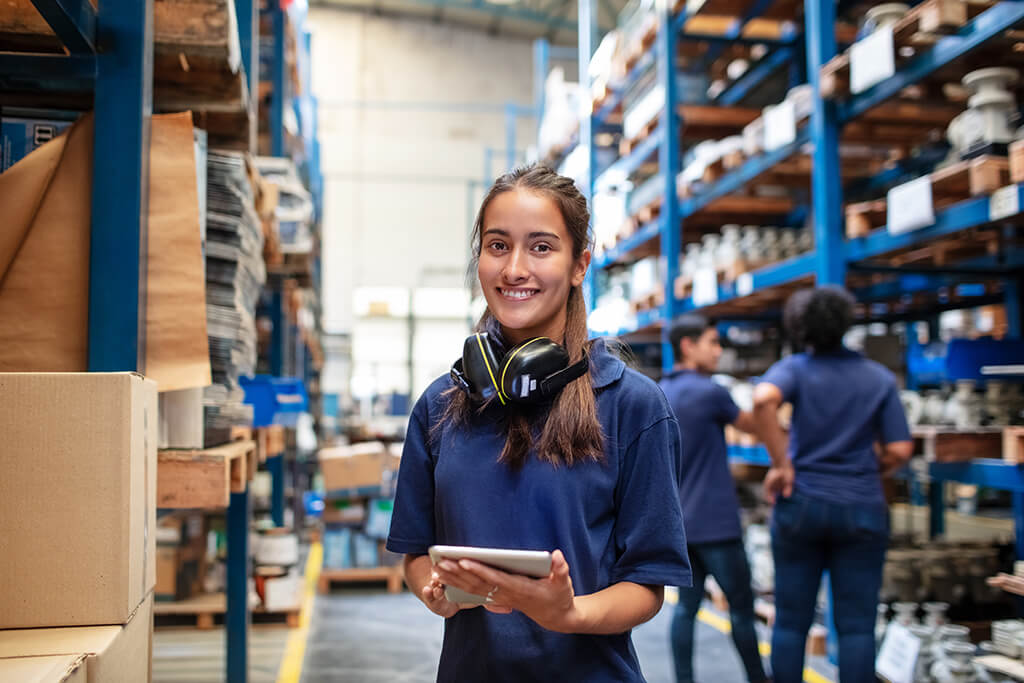 Digital transformation: a common framework for enterprise recovery
While the need for a new, collaborative approach to change in manufacturing is universally agreed, organizations are at different stages in their post-Covid journey. Starting with the initial crisis, then leading to economic slowdown, manufacturers need to be resilient before returning to growth and the 'next normal'.
Working together to move quickly through each stage relies on manufacturers using a common framework for change. And that framework is digital transformation.
For example: for manufacturers in recession, the key objective is reducing operational costs and finding efficiencies across design, production, logistics and sales. Digital manufacturing solutions can drive significant improvements, but it's important to prioritize where change is most needed and to focus on technologies that can be implemented quickly and cost-effectively in targeted areas.
For manufacturers returning to growth, digital transformation means adapting to new demands in the market. Working with colleagues and stakeholders to integrate technologies and achieve data transparency will allow solving organizational issues. Manufacturers also have to improve processes and set (and meet) KPIs alongside customer expectations.
"Data is there in fragmented form for many manufacturers, but companies are now pushing to give themselves greater visibility and digital agility," comments Paul Bresnahan. "As a result, we're seeing the IT and OT (Operational Technology) spaces converging."
Data integration and technology convergence are also supporting the front-line manufacturing staff that have worked so hard during the pandemic. Digital transformation is improving people's productivity and supporting their progress and wellbeing while enhancing their everyday experiences through flexible production capabilities and predictive maintenance.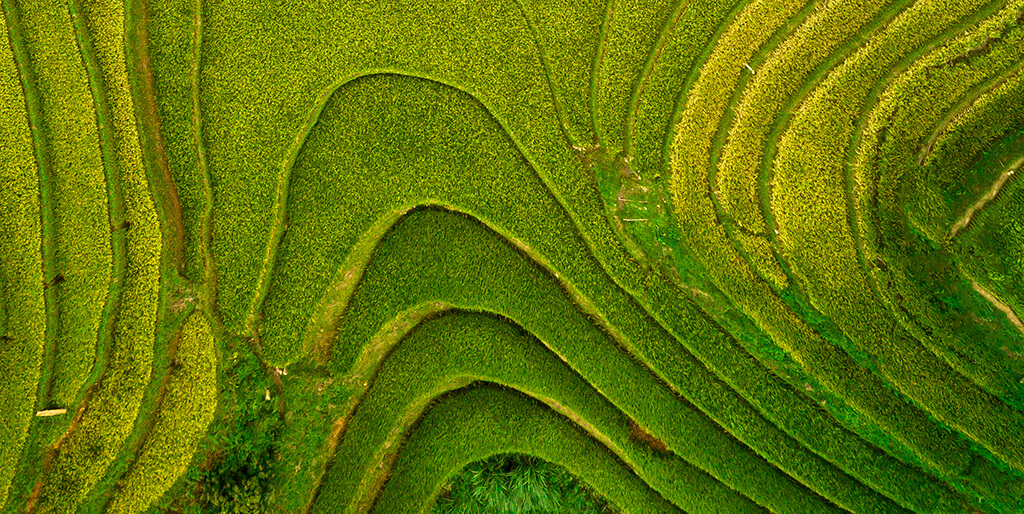 From crisis survival to creating sustainable change
For manufacturers striving for the next normal, lessons need to be learned during recovery and co-creative solutions developed and implemented to prevent pandemic problems from being repeated. The key goal is to create new value chains and business opportunities by working jointly to solve common pain points from the past 18 months – and before.
"You have to be brave and honest to yourself to allow an open discussion and create the right strategy for moving forward," urges Tassilo Pilars de Pilar. "Use data-driven operations to get as much information as possible, be transparent, and make the right decisions."
"There needs to be accountability across the entire value chain," Paul Bresnahan adds. "The excuse of 'I didn't know' doesn't hold water anymore."
One of the major gear changes between recovery and the next normal is shifting from optimization to protection; using cross-organizational collaboration to build closed-loop ecosystems that increase manufacturing sustainability. It's a different, longer-term survival mode.
The United Nations has laid down the gauntlet of achieving global Net Zero emissions by 2050 to avoid climate change overtaking the pandemic as the biggest crisis of the 21st century. And manufacturers need to co-develop smart, digital innovations to ensure the industry reaches this target ahead of schedule.
"Sustainability cannot be achieved by a single company; the whole industry needs to address the issue," admits Hiroyuki Goto. "Instead of separate investments by each company, we can jointly invest to drastically accelerate capabilities. Then each manufacturer can focus on differentiating their areas of investment, which will help to make the whole industry more sustainable."
This isn't a new concept. We've already seen manufacturing partners working together on eco-friendly initiatives, such as Mars Petcare distributing Perfect Fit cat food through Loop in France. However, if we want to keep driving change, these collaborations need to move beyond a proof of concept to become a standardized approach to innovation in manufacturing.
Greater power in shared innovation
We have long believed in the power of partnership to accelerate digital transformation, which is why we have formed our Changemaker community for the manufacturing sector. We know that change isn't a solo mission; it's an industry-wide movement and there's much greater power in shared engineering innovation and better service management.
"Collaboration does not mean opening up your engineering secrets – this is not the goal," Tassilo Pilars de Pilar explains. "It means giving companies the opportunity to describe your problems to others in the community, and then working together to find a solution to those problems."
The Fujitsu Changemaker community is built not just on the collective experiences of manufacturers but on our own experiences as well, using technology to solve real business scenarios and help manufacturing companies to thrive in the next normal.
This idea of 'sharing for the greater good' is particularly important as we move forward from the pandemic, to avoid repeating the disruptions we've experienced and also to support new opportunities that have been created by changing market conditions.
All three Fujitsu manufacturing experts agree that the speed of digital transformation will now increase, as more manufacturers focus on online customer communications and ordering capabilities. Some organizations also plan to launch or expand their direct-to-consumer (D2C) channels – for example, Peloton recently announced that it will build its first U.S. factory, scheduled to open in 2023.
The future of manufacturing is focused on integration: data, processes, and talented minds. And this journey of convergence is proving the business case for getting many heads around the table at events, such cross-company co-creation sessions, to workshop critical industry issues together.
As Paul Bresnahan concludes: "`There's immense pressure on manufacturers going through the recovery cycle. We want them to be more open; to share their challenges and experiences. And we've designed co-creation sessions to do just that."
Transform your makers into Changemakers: visit Fujitsu's manufacturing hub to learn more.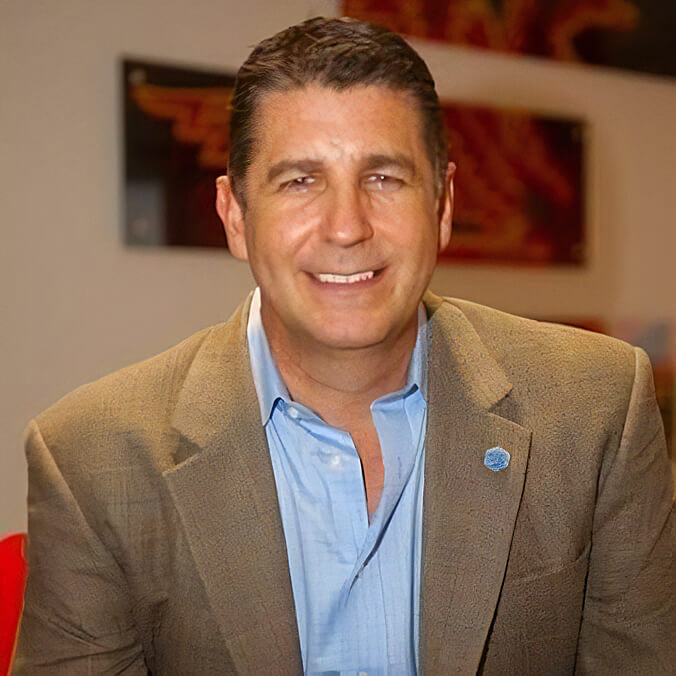 Paul Bresnahan
VP and Head of Manufacturing Industry, Fujitsu
As Head of Manufacturing Industry at Fujitsu Americas, Paul is adept at developing robust transforming programs designed for the manufacturing industry from outsourcing through application development, ERP. More recently, focus has been on creating new digital platforms and technology. Throughout his career Paul has helped organizations across the globe leverage technology to achieve targeted business outcomes. Paul partners with companies to define and frame their technology roadmap in the context of their business objectives and industry and market opportunities, fully exploiting the full extent of the IT industry to deliver programs. Paul and his team are highly specialized in manufacturing operations, processes and systems, with deep expertise in the business challenges and technology trends being applied to the industry.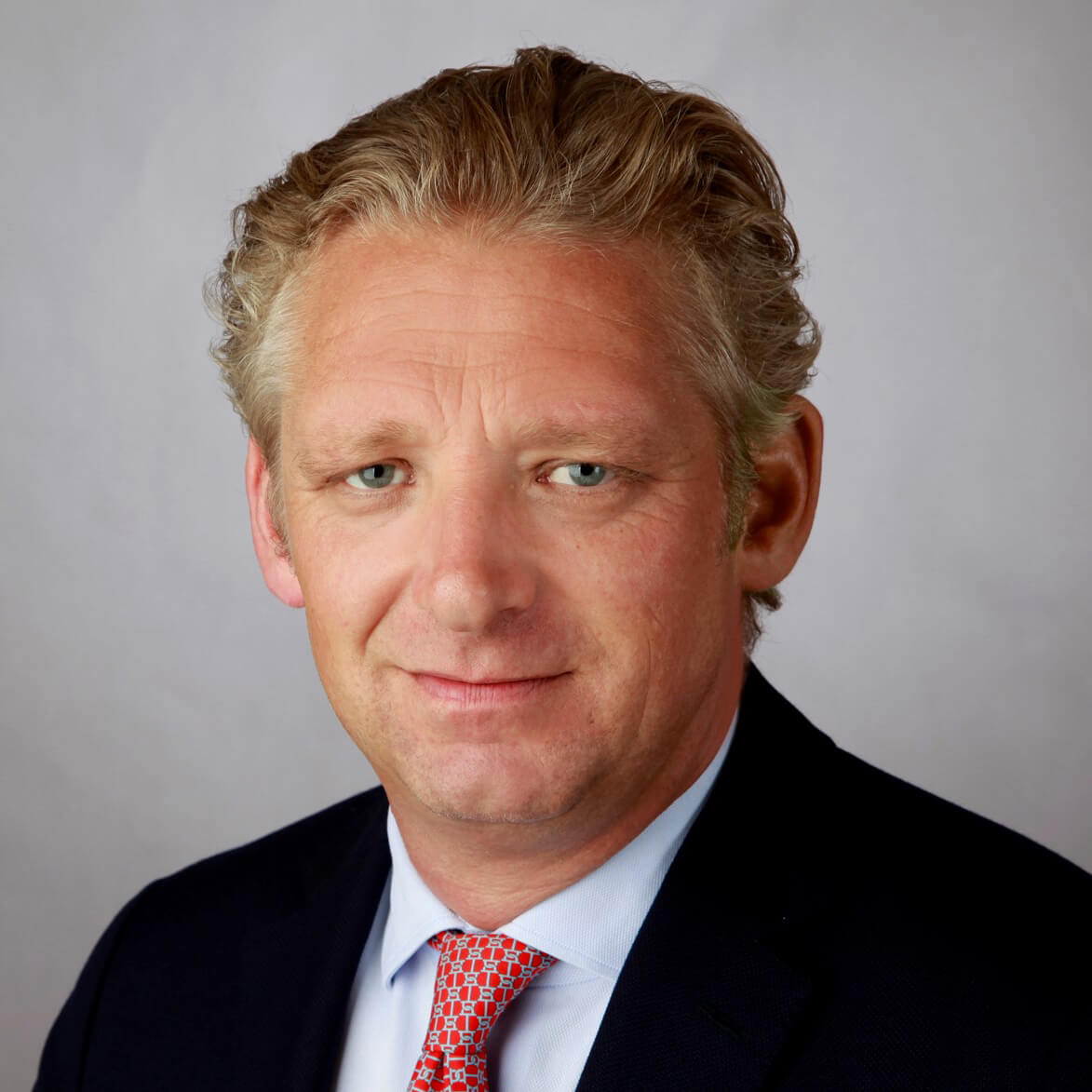 Tassilo Pilars de Pilar
Head of Digital Business Consulting, Manufacturing & Automotive, Fujitsu Central Europe
Tassilo Pilars de Pilar is passionate about technology and transformation of business models. Having an entrepreneur mentality, While working for a business consultancy he co-founded a start-up before joining Fujitsu. He was our family member from 2002 to 2010 in various positions in Munich, Düsseldorf and Berlin in the areas of Professional Services, Sales Consulting and Technology Integration Services.

From 2010 onwards Tassilo worked as an independent technology consultant in multi industry areas and for startups in senior international positions.

After returning to Fujitsu in 2021, with his team he is now actively guiding our Manufacturing and Automotive customers on their exciting 'Digital Transformation Journey' with Fujitsu.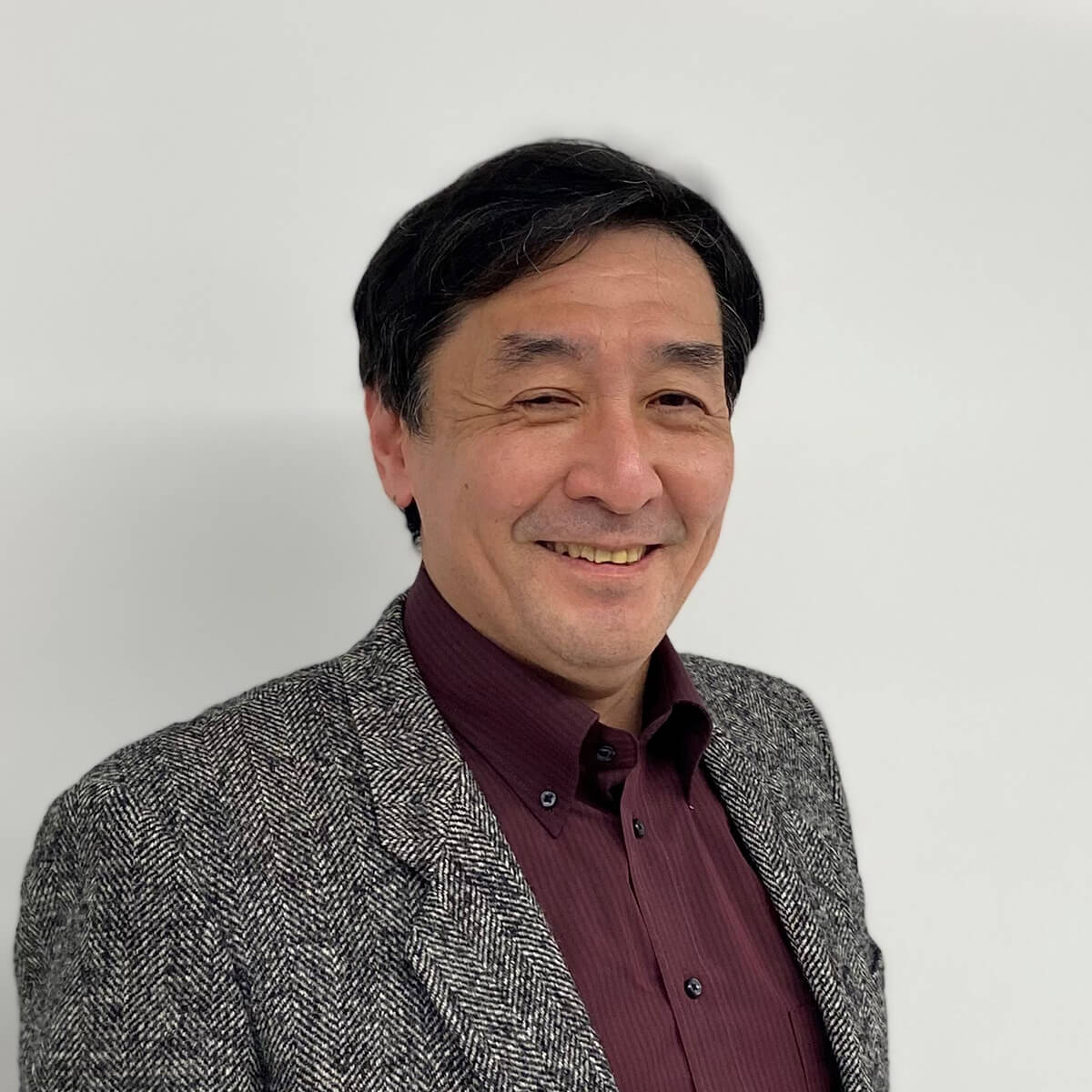 Hiroyuki Goto
Executive Director, COLMINA (Manufacturing Solution) Business Unit, Fujitsu Limited
After graduating from the University of Tokyo in 1988 in the area of BE Electronics, Hiroyuki Goto started his career at Toshiba. He worked for Mobile Phone Communication Division at Toshiba Information Systems UK for 5 years as Technical Director.
Bringing in his experience in Mobile Phone business, he joined Fujitsu in 2010 in a similar position as Technical Director for Global Mobile Phone products.
For almost 7 years Mr. Goto was Vice President IoT System, providing wearable device based IoT solutions, before taking his actual role as Executive Director, COLMINA Business Unit. Mr. Goto is passionate to lead the manufacturing solution business in Japan, Europe, Americas and Asia based on his global business experience.