Kawasaki's digital transformation project highlights how technology and citizen insight can create the city of the future
Fujitsu / October 12, 2021
Fujitsu established the Future Society & Technology Unit in April 2021 with the vision of developing the world's top technologies to bring about a trusted future society together with a diversity of people and organizations and design cities and lifestyles shaped around new digital experiences. As part of this initiative, Fujitsu partnered with Kawasaki City to launch a project for creating a sustainable future city. What does this future city, envisioned by Kawasaki City and Fujitsu, have to offer? How does technology contribute to building a future city that secures the well-being of its citizens?
We asked Keisuke Ikeda from the Future Society & Technology Unit to talk about the partnership with Kawasaki City and his thoughts on resolving social issues.
Sharing wisdom with 400 associates in bringing about a "Trusted Society"
- First of all, please tell us about the Future Society & Technology Unit where you work.
Keisuke: The Future Society & Technology Unit is a mix of professionals coordinating their efforts in the areas of designing the future of society and developing advanced technologies, including processors, next-generation networks, etc. Our mission is to achieve a resilient and sustainable society—a so-called "Trusted Society"—where people live life to the fullest in their own unique ways.
We are now in an age of global uncertainty and rapid change worldwide. We often see phenomena that threatens the environment and society occurring on a global-scale. Through innovation, we are proactively committing ourselves to solving social issues and transforming society. These are the values shared by our team of 410 professionals with diverse backgrounds, such as engineers, business producers, designers and architects.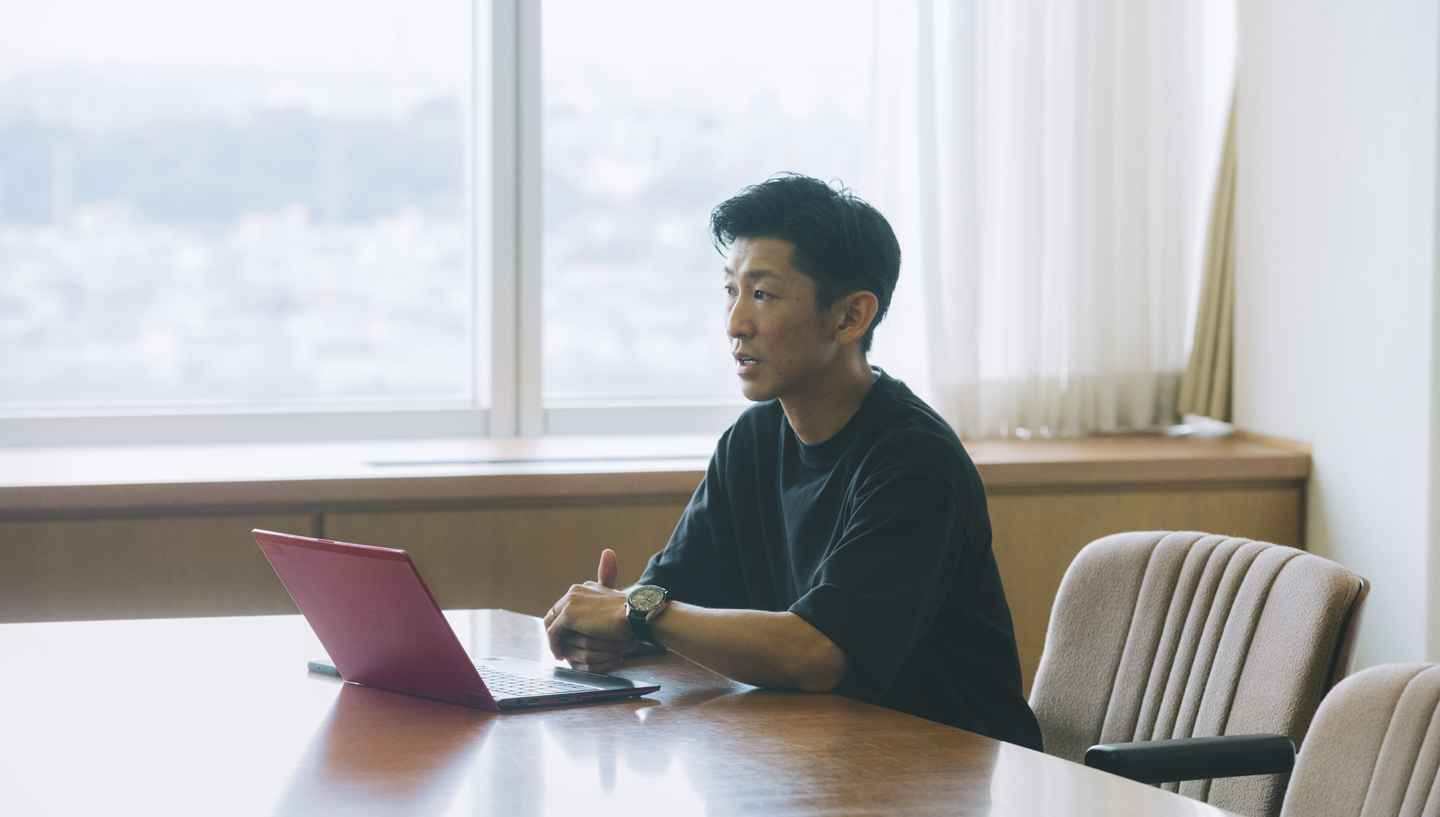 Striving to build the "Happiest City" together with citizens: City planning by Kawasaki City and Fujitsu
- In June 2021, Fujitsu announced a strengthened partnership with Kawasaki to build a sustainable future city. What is the project all about?
Keisuke: Together with Kawasaki City, we're seeking to create a sustainable future city by addressing social issues in four major categories: "Health," "Safety and security," "Environment," and "Work and living". As the business producer, I am driving the project forward by serving as the point of contact for connecting the Kawasaki City with those involved in the project, both within and outside of Fujitsu.
Since Kawasaki is the birthplace of Fujitsu, we have grown together with the city, enjoying a strong relationship over the years. In 2014, we signed a framework agreement for creating a sustainable city through collaborating in areas such as improving the ICT environment and nurturing the next generation. We have taken the initiative to solve local issues, such as joint research in 2017 to reduce the risk of tsunami damage in the coastal areas of Kawasaki using Fujitsu's supercomputer technology.
And in June 2021, we reinforced our partnership by focusing on the four major themes I mentioned earlier: "Health," "Safety and security," "Environment," and "Work and living". We will leverage our leading-edge technologies, such as AI and 5G, supercomputing, and future-generation networks, to add the value to the city. Our journey towards the goal of transforming Kawasaki into a progressive model has begun.
With respect to the themes, we are working on specific content based on a back-casting approach. For instance, the theme of "Environment" aims to achieve an ideal world through a decarbonized society. In tandem with Kawasaki City, we are looking into potential problems in achieving this vision for society and exploring what kind of technology would be of service in solving these problems.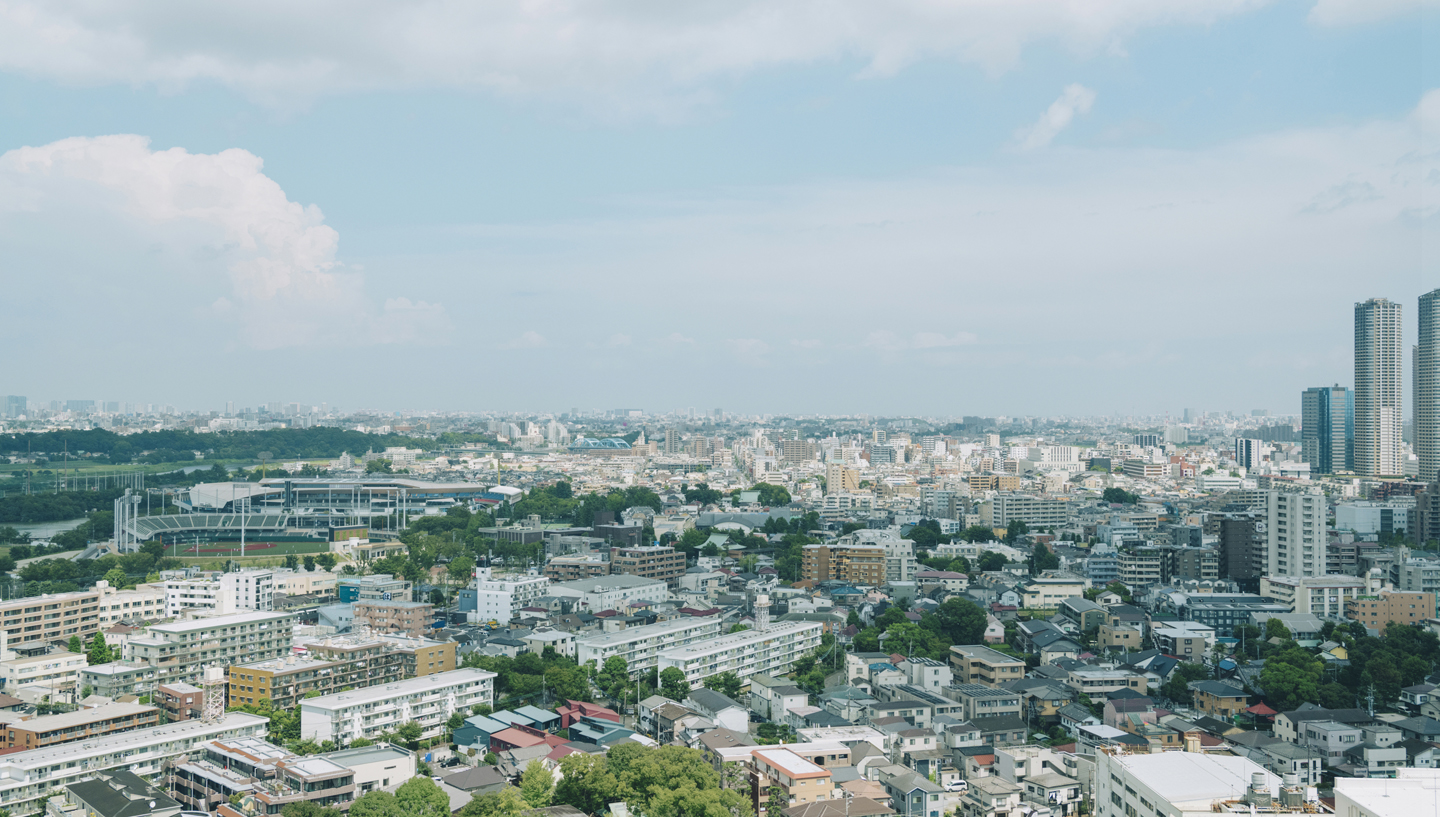 - Are there any special points for consideration as you move forward with the city planning project along with Kawasaki City?
Keisuke: A city has a multitude of issues that are intricately intertwined. We need to address them, not from the perspective of a single industry but with a cross-industry approach. At the same time, it is important to perform an issue-based analysis and consider input from the citizens of the locality where the problem actually exists.
Therefore, when I work with the staff of the Kawasaki City, I try to think of the tens of thousands of citizens in Kawasaki; 260,000 in Nakahara Ward alone, for example.
As part of our initiative to deepen understanding of Kawasaki City from the citizens' point of view, our Unit distributed a questionnaire to 2,000 Fujitsu employees residing in the vicinity of our headquarters in Kawasaki ("Kawasaki Plant" hereafter). We asked them want changes they want to see in the city, as well as problems and goals so that we could hear voices from a wide variety of citizens. We are also holding online workshops where people can express and exchange their views on how they want the city to be. Through discussions between Fujitsu employees and Kawasaki City, we have been inspired by community-based opinions and innovative ideas.
- What kind of feedback did you get from the citizens?
Keisuke: Most of the comments were related to their daily lives, such as easing traffic congestion, reducing wait times at hospitals, and requests for recreation and entertainment areas. One of the issues, already on the agenda of the Kawasaki City, was the weakening of relationship between fellow residents.
We will continue listening directly to citizens' voices, to analyze and reflect them in our city planning activities with great agility.
- What do you think are the characteristics of Fujitsu that appeal to Kawasaki City as their city-planning partner?
Keisuke: As a technology company, our work is not accomplished simply by visualizing a desirable future; we must continue until the problems are solved through the use of our unique advanced technologies. Furthermore, it is the strength and allure of Fujitsu to be able to lead the project by combining cross-industry capabilities and the perspectives of citizens on-site based on the practical wisdom we've achieved through working with customers in diverse businesses and industries.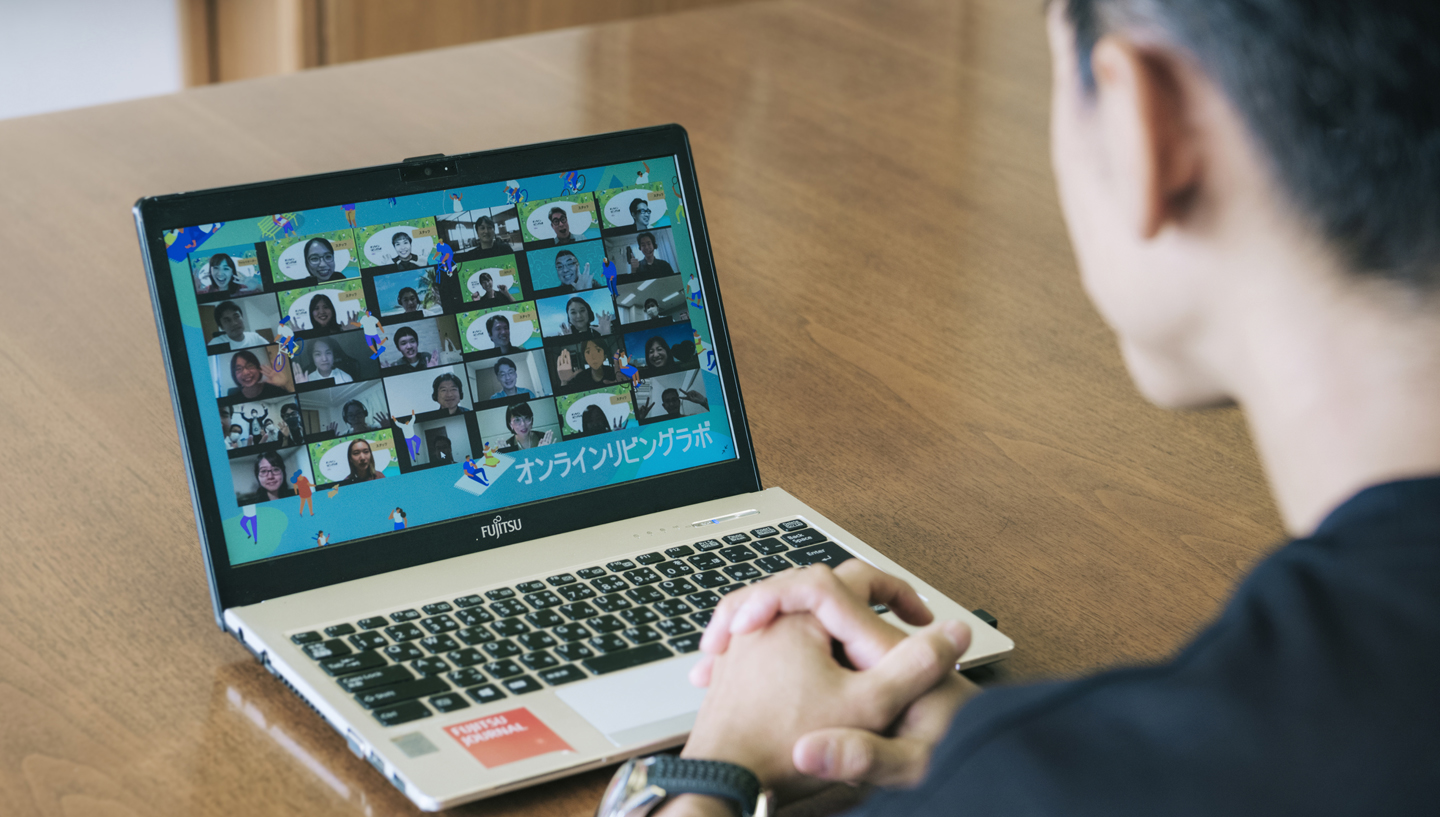 Online workshop for exchanging views between the staff of the Kawasaki City and Fujitsu employees residing in the vicinity of the Kawasaki Plant
Nevertheless, Fujitsu alone cannot bring about a sustainable future city. I strongly believe that we need to advance the project through the joint efforts of citizens, public administration and private industry. All the staff members of the Kawasaki City Office that we work with on a daily basis see local problems from many sides based on administrative perspectives and citizens' perspectives. They are our reliable partners for constructing the future of society.
- Tell us what you have in mind in terms of the ideal society for the future.
Keisuke: An ideal society for me is where Fujitsu technology is closely integrated into the daily lives of citizens, always supporting their health and safety behind the scenes so that each person is able to enjoy well-being. I want to create a sustainable city of the future by solving social and regional problems that Kawasaki City faces.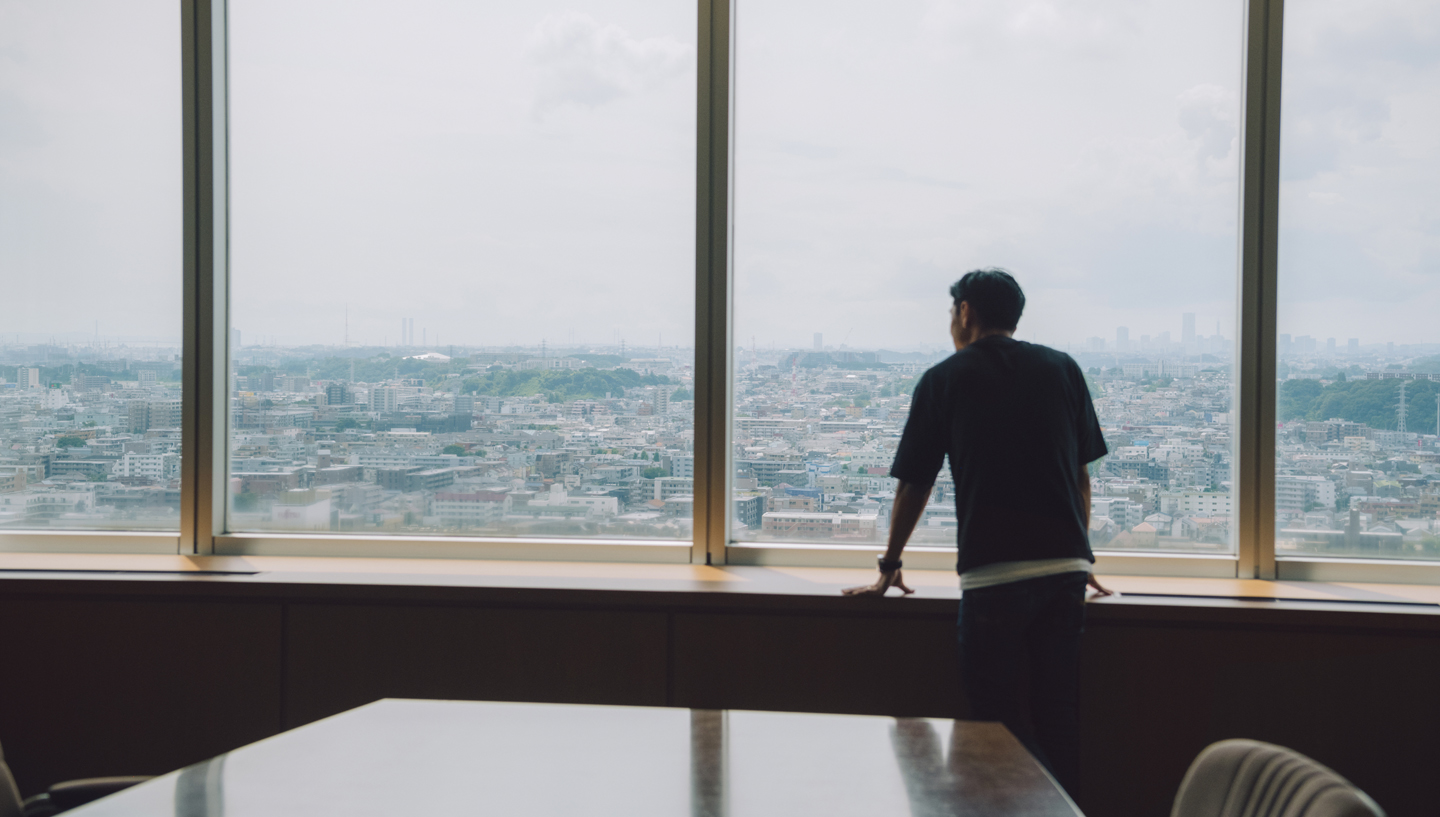 Taking charge: Regional revitalization project that made me reexamine my values.
- Tell us how you came to be involved in city planning.
Keisuke: I joined Fujitsu with a dream of playing a part in large influential operations dealing with customers from a wide range of businesses. For a decade or so, I was in sales, making proposals to customers of distribution companies as to how to leverage Fujitsu technologies and systems to innovate their business.
In the meantime, I got interested in city planning when I worked for a project proposing a mutual-aid delivery system to the village in Yubari, Hokkaido ("Yubari City" hereafter), which was faced with a multitude of issues, including an aging population.
While visiting Yubari City a number of times, I was greatly inspired by the people working for the local government and NPOs who were motivated to protect and preserve the village by finding ways to improve life for the villagers.
There are things that an individual can change even if they don't belong to a large company. How can I contribute to society, not as a Fujitsu employee, but as a person? With such thoughts in mind, I was engaged in the project for Yubari City and Regional Revitalization for about three years. Around the same time, I heard that Fujitsu would launch the Future Society & Technology Unit and I volunteered to join as a founding member.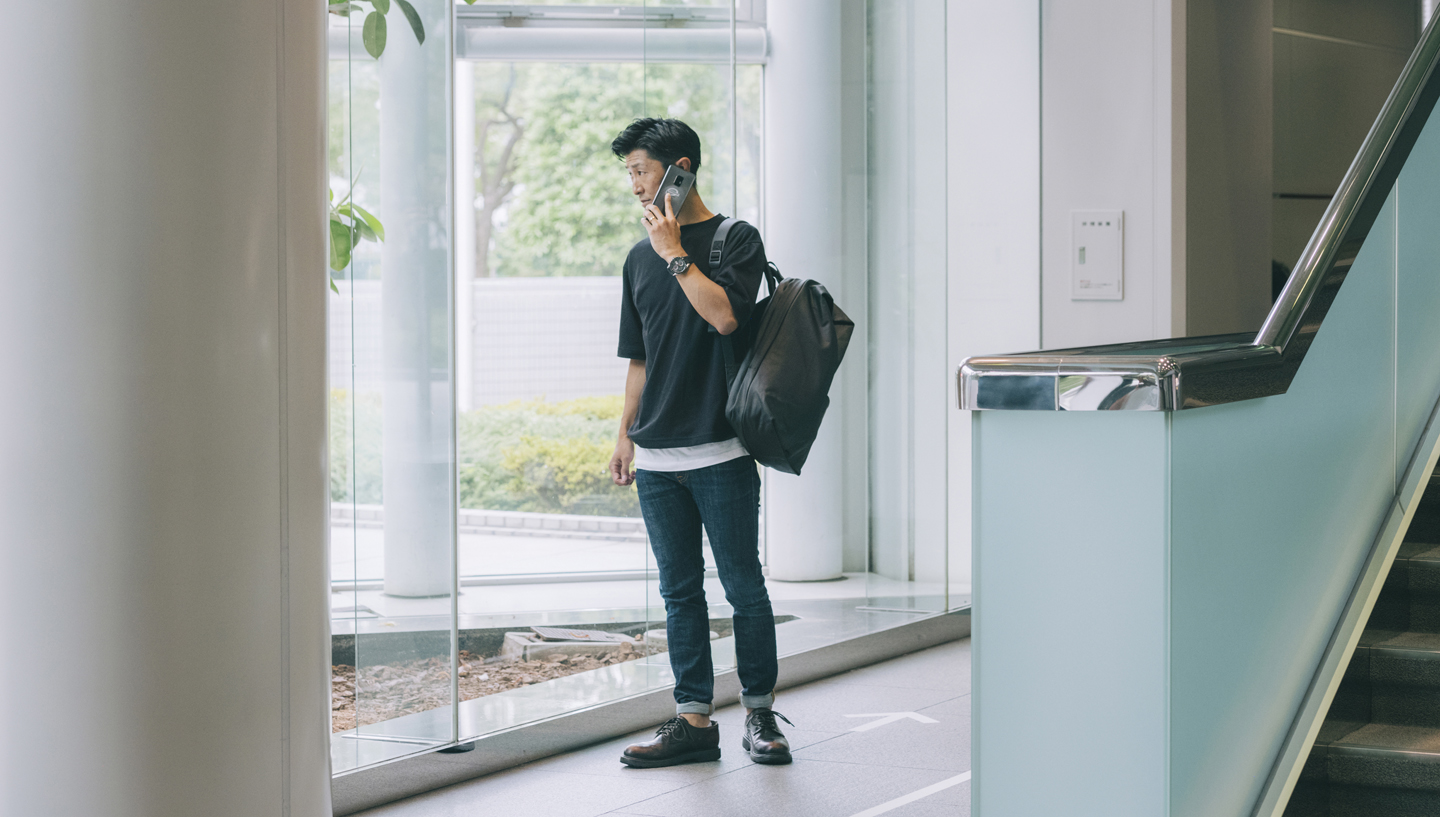 From baseball to business: Embracing teamwork across different fields.
- What are the values you cherish when you perform a task?
Keisuke: I feel motivated by planning how we should respond to our customers' requests and problems as a team, and the best way to manage that team.
Ever since I was a child, I enjoyed doing things together with peers. I was immersed in baseball all through my childhood days. I belonged to the baseball club in elementary, junior and senior high schools, and at university—and I was always captain except for the junior high school days.
At university, I was in charge of nearly 120 members of the baseball club, where I discovered that members on the first, second and third teams had different levels of motivation. As captain, I constantly communicated with the members to understand their thoughts in the hope of making the team better. By doing so, I found that we were able to get much closer emotionally, no matter our difference in positions.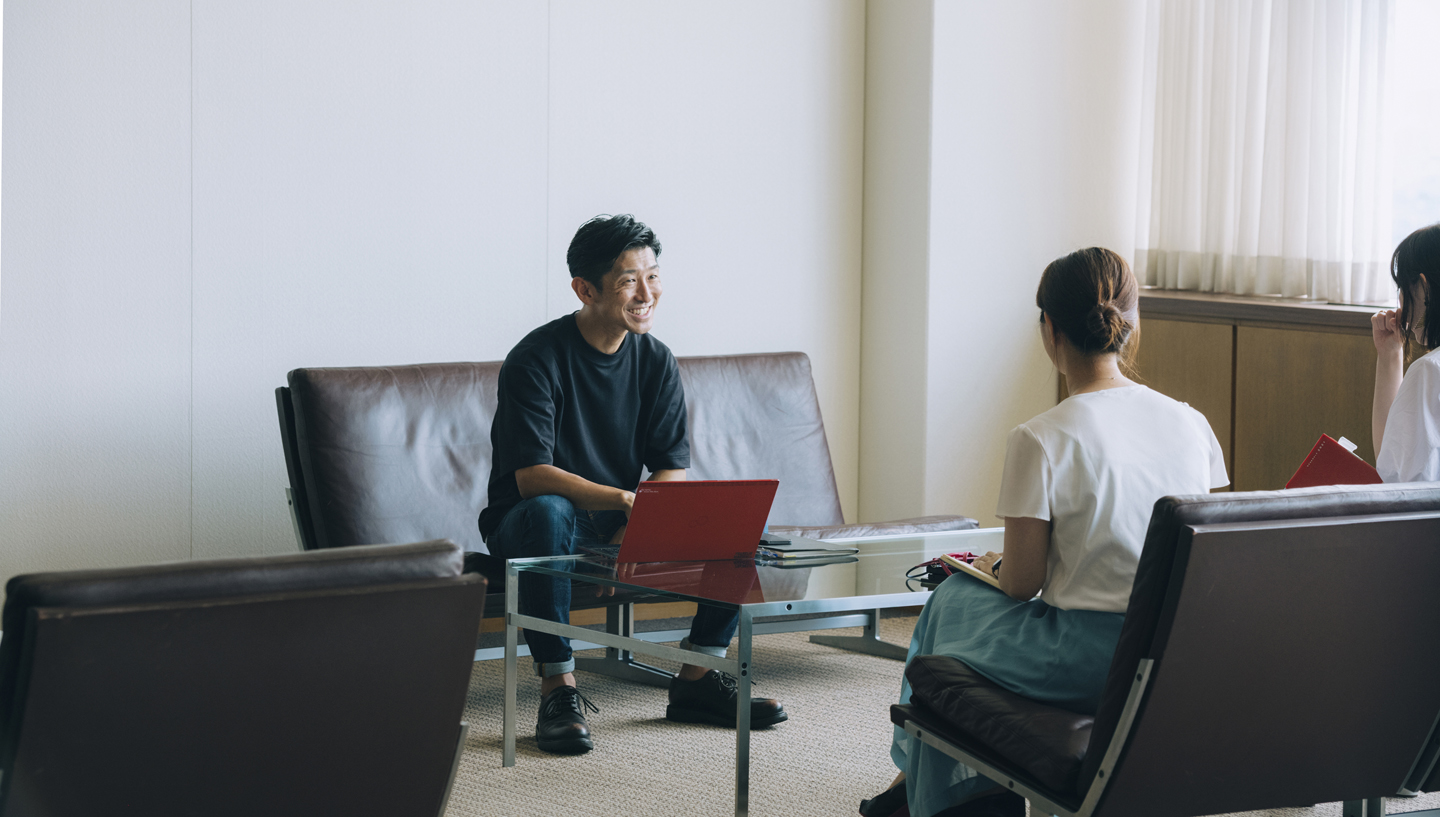 This is true for my current job, too. The most important thing for me is to try to convey my thoughts through my words. I'm a straight pitcher, telling members that the project needs their skills and strengths to motivate their work and build teamwork.
It's very simple. I want everyone to enjoy working together so I place importance on creating an enjoyable atmosphere where each member can display their own wisdom and cooperate toward a common goal. I believe that this approach will lead to innovations to make real progress.
- Lastly, please share your vision for the project with Kawasaki City—and for yourself going forward.
Keisuke: I want to work toward the common goal of making Kawasaki a better city and the "Happiest City" alongside my Fujitsu colleagues, who have diverse thoughts and backgrounds, as well as Kawasaki City and citizens.
Furthermore, it is my desire to introduce our completed Kawasaki City model case as an example for solving social issues, not only to other towns in Japan, but also abroad. Being a father of two children, I want to create an environment for people to be able to balance work and parenting. Through a network of diverse people, new values will be conceived for bringing about a future society where every single person is respected and enjoys life.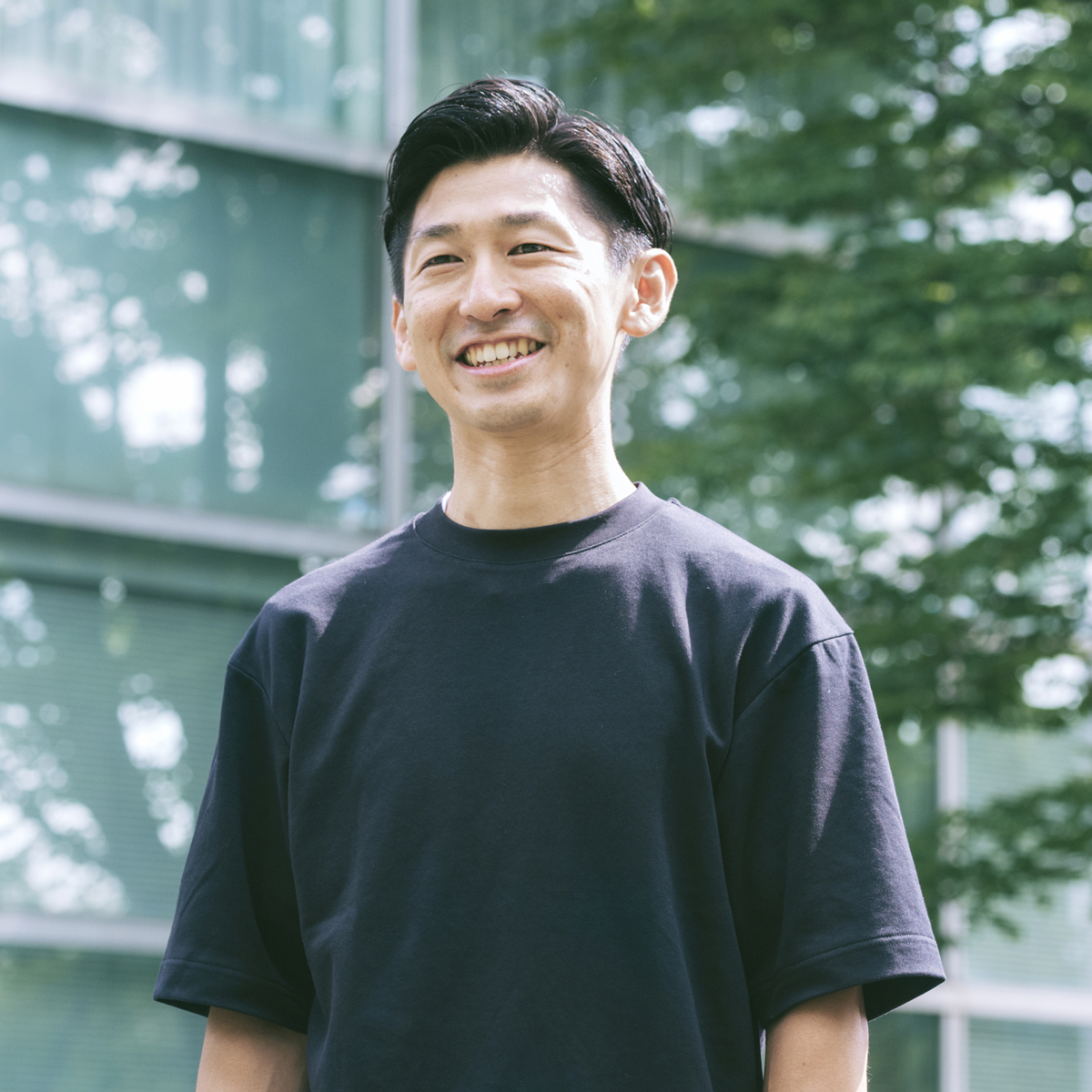 Keisuke Ikeda
Born in Kanagawa Prefecture, Japan in 1988. Upon joining Fujitsu, Keisuke was assigned to a sales role for the logistics industry. He moved to the New Business Division through an in-house recruitment system. While in charge of the logistics industry, he says the market undergoing rapidly changes with the rise of e-commerce. He worked on digital transformation in the delivery business and constructing new delivery models using driver terminals. As his insight into his work increased, he went on to ideate new operations based on hypotheses contributing customers' business expansion policies. Starting in April 2021, Keisuke has been engaged in city planning projects.