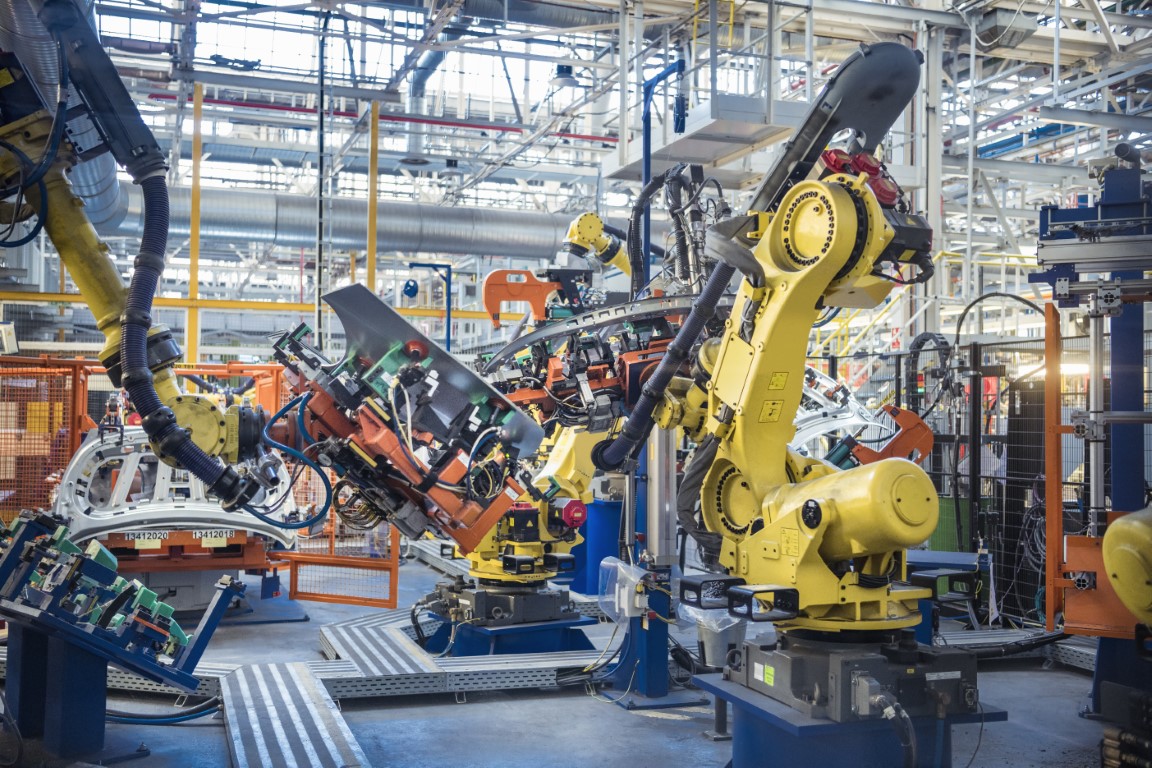 Throughout history, manufacturing has been at the heart of the global economy. But from the First Industrial Revolution to the rise of Industry 4.0, it's never stood still, owing to periods of momentous technological, socioeconomic and cultural change.
In 2020, COVID-19 was the catalyst for one such period of change, which traversed all of the above. Yet, for all the extreme disruption, manufacturers displayed even extremer resilience and agility to keep production lines – and the world – moving.
But if the past year has taught us anything, it's that business moves fast and life moves faster, so manufacturers must be prepared for whatever comes their way. In response, factories must get smarter and drive resilience with the most powerful form of defence: data.
In a recent Breakout Session at Fujitsu ActivateNow, I was joined by Christof Schleidt to share our ideas on the future of data-driven manufacturing. In this article, I've summarized the key take outs to help you reimagine operations with data at its core, on your journey to becoming a Smart Factory.
Understanding the manufacturing landscape
Even before the pandemic turned our world upside down and shook every industry to its core, digital transformation was on the mind of many manufacturers. But with the emergence of COVID-19, this quickly changed from being tomorrow's nirvana to today's needs-must.
For manufacturing in particular, processes and procedures were subject to seismic shifts when the pandemic struck. Supply chains were exposed to unparalleled pressures and globalisation, which was once a necessity, now became a hindrance.
In the midst of the chaos, transformational digital technologies emerged as a lifeline for many manufacturers, with their ability to automate operations, shore up supply chains, anticipate increasing customer demands and safeguard employees against the constant threat of COVID-19.
Perhaps more significantly, however, those who seized the opportunity to reimagine operations and accelerate digitalisation were not only able to keep pace, but also catapult themselves into pole position to drive business growth.
Today, as the pandemic matures and (eventually) passes, if you haven't yet joined the digital race, it's time to make the transition and move from lean to smart manufacturing. Doing so will be essential to keeping up with increasing customer demands and navigating any unforeseen obstacles.
Unlocking the power of data
In our fast-moving world, factories need to be more efficient and resilient. In other words, they must become Smart Factories – leveraging technology to drive operational excellence and connect every element of the factory floor.
But at the heart of any smart factory is reliable, high-quality data. By relying on data to inform decisions, this can elevate operations from reactive, to preventive and predictive, giving you the power to deal with bottlenecks and any unplanned production issues.
In addition, manufacturers have historically had to deal with siloed departments and processes, such as the disparity between design and production, or the interoperability between OT and IT, which was only accelerated in the wake of COVID-19.
Such was the scale of this disparity, the lack of communication was akin to every department speaking a different language. Data, however, is a universal language and both a means to break down silos and bring departments together, to ensure everyone can reach the same data-driven conclusions.
But as a manufacturer ourselves, Fujitsu understands that this is easier said than done. And when using data in our own manufacturing processes, we realised that just as important as the data is the need for it to be user friendly and always available for new analytics.
By learning from our own experiences, we created a data model, combing industry standards with addons to overcome our own data challenges. Following its far-reaching successes, we decided to share this framework with the world in the shape of COLMINA.
Reimagine data-driven manufacturing with Fujitsu
In a nutshell, COLMINA is Fujitsu's IoT solution for manufacturing companies, which unlocks the full potential of your data and enables it to flow throughout your organisation, to enhance the flexibility, speed and efficiency of your production processes.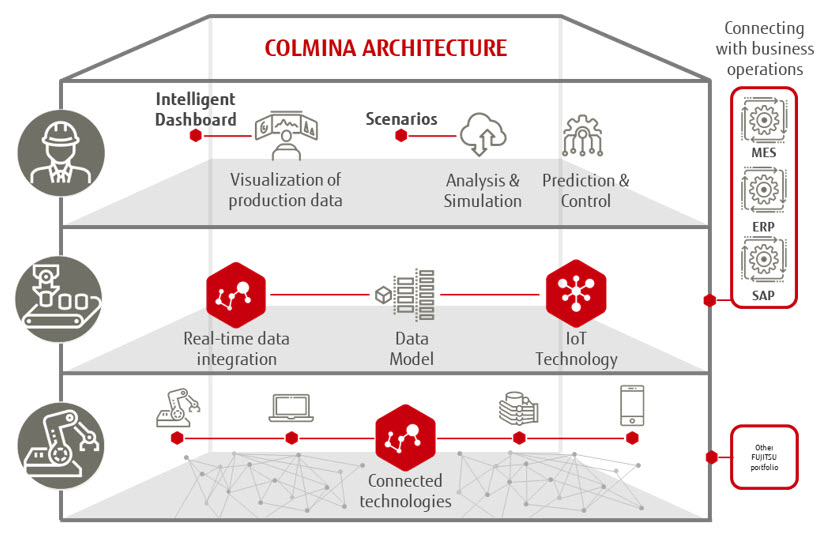 Hundreds of manufacturing customers around the world are already benefitting from our on-premise end-to-end solutions, to streamline supply chains, make production smarter and better prioritise and plan.
However, we also understand that manufacturers are increasingly looking to SaaS solutions, owing to their ease and affordability, which is why COLMINA will soon be available to factories via a convenient software subscription model.
Either way, data will continue to be the lifeblood that runs throughout manufacturing. And be it on-premise or via SaaS, COLMINA will be the beating heart of your factory and the vessel to help you address customer needs, drive efficiency and futureproof your factory floor.
But, like the human body, the heart needs support. So, to truly unlock the full potential of your own factory, COLMINA can be used in harmony with other solutions – such as Quantum-Inspired Optimization and Robotic Process Automation – from our Smart Factory Toolbox.
Get in touch today to learn more about COLMINA and our other solutions, services, technologies and products, to help you embrace data-driven manufacturing and propel your workforce from makers into changemakers.
Fujitsu is at the Hannover Messe 2021 Digital Event - join us on 13th April for a livestream discussion "Smart Manufacturing: Think Beyond the Factory". Preview below!
by Mao Onuki
Fujitsu
April 7, 2021