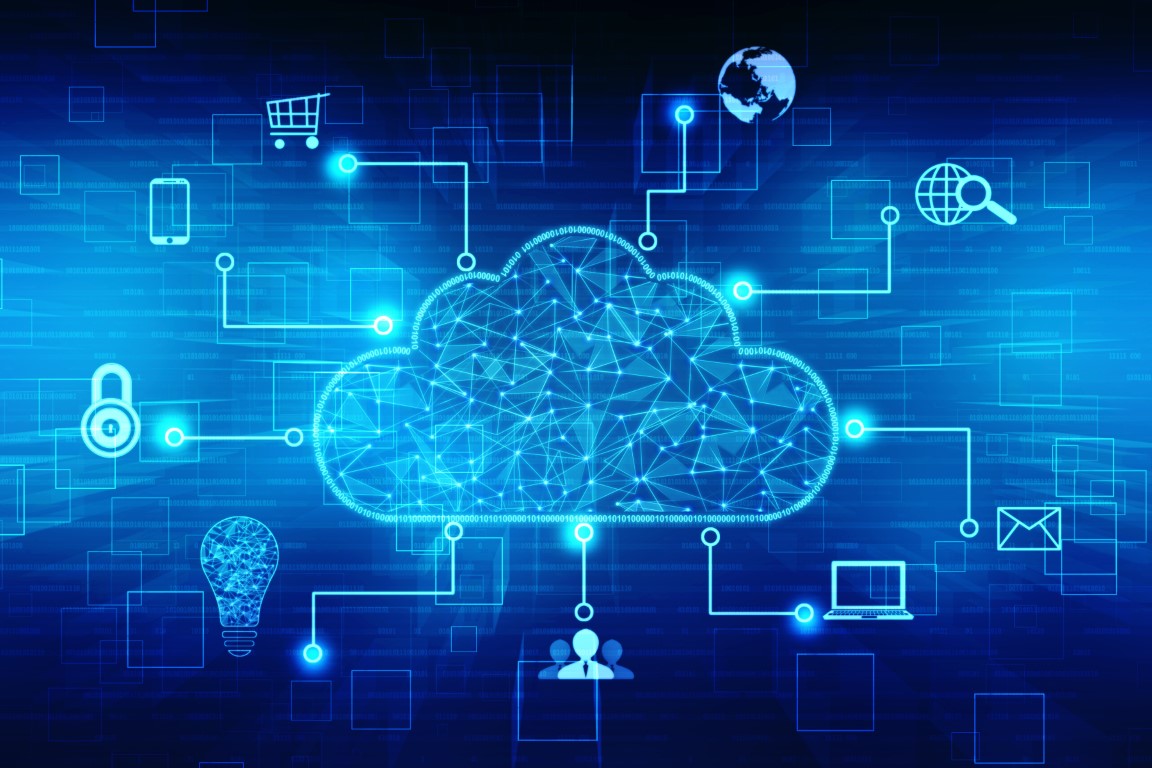 With the rise of the cloud, a lot of businesses are changing their game. New business ideas are born and are now getting faster realized than a few years ago. Where the business is exploring the boundaries of innovation, the challenges are stacking up for the technical teams.
With this new way of adopting new technologies to help fast track business solutions, some old challenges are lurking on the horizon. In this article I will try to explain the first two infrastructure challenges I have seen at my customer visits recently and what possible solutions are.
Connecting multiple clouds
In the age of Service Orientated Architecture (SOA), a lot of companies choose to redesign their landscape to fit this way of working. The age of coupling and decoupling began and took a big jump to creating smaller micro services that gave the business ways to innovate with new business services.
With the cloud, businesses are rapidly innovating their business services to serve their markets better. However, in their journey to the cloud, including adopting new technologies, a lot of companies are struggling to successfully connect multiple cloud services in a logical way.
Cloud providers such as Azure, AWS, Google Cloud and other cloud services such as Salesforce are getting more popular and have a strong need for integration. Also the integration of customers' own datacenters (hybrid cloud) with the cloud is increasing.
This makes sense because hybrid cloud solutions offer a lot of new possibilities to extend the datacenter to the cloud. This started the first migrations of applications to the cloud already a few years ago.
This new way of extending the datacenter offered more flexibility, but also more challenges. These solutions are often based on on-premises datacenter architecture, resulting that the solutions are tightly coupled with the datacenter.
When I talk to customers and try to understand their business goals and challenges, the question around connecting multiple clouds arises many times. The business is not always happy, they sometimes feel slowed down due to the technical challenges.
Two areas that present particular headaches are DNS and managing Identity Provision.
Choosing the Identity Provider
From the business and user point of view, all solutions should work seamlessly together. Nobody wants to have to enter your user name and password over and over again.
The use of Single Sign-On (SSO) improved the end user experience because users had access to multiple applications without having to re-enter their credentials.
In a multicloud environment, it is highly preferable to use a single Identity Provider (IdP). A common solution is to extend Microsoft Active Directory to the cloud, using an on-premises version as the master. This way of decoupling allows users to keep working with both environments, even if the connection is lost.
The challenges will begin if there is a broader solution in place where multiple clouds and cloud services are connected.
In these scenarios, the most favorable solution is to bring the master IdP to the cloud to serve all requests. Cloud IdPs tend to be more resilient that local versions and offer the possibility to integrate more effectively with other cloud platforms and services.
Migrate DNS to the cloud
With the transition to the cloud, the hybrid and multicloud solutions are often integrated using DNS capabilities which remain based in on-premises datacenters.
While the different cloud providers offer their own DNS solutions, a lot of customers continue to use a hybrid solution where their on-premises DNS is used for all services.
This appears to offer a strong capability for control and management. However, it is not the perfect solution. In my experience with customers, I have seen cases where the on-premises DNS lost connection with the cloud services. While the cloud environment was still available and operable, the lost connection with DNS meant that users were unable to access it.
The solution in this case is to use a Cloud DNS. In most cases, these will be more reliable than an on-premises service – while still retaining the potential to integrate with the customers' own datacenter.
Together, the right IdP and DNS solutions are key to success in a multicloud environment.
Multi-cloud to the rescue?
The Identity Provider and DNS are the starting points for creating a multi-cloud solution to support the business. The next step is integrating different services with each other.
Normally at this stage customers will question how their applications should be distributed over the different cloud providers to better divide the load. This can be done in two ways; the first is that the business applications will be spread around cloud platforms where there is a good fit for the needed services. This could be a good approach if the business application uses services and/or features specific to that platform.
The second option is to spread one business application over two cloud providers. This presents many challenges. While the fundamental capabilities of cloud providers are similar, there any always significant differences in their implementation, and critical services such as load balancers may work in very different ways.
In the majority of cases, I would not recommend taking this approach.
Cloud integration
The discussion around integration normally starts at this point. How do we integrate these platforms and different applications?
Cloud integration focusses on three areas, with the integration of successively security policies, applications and data.
These three topics are normally the next step in designing a multicloud solution. In my next article I will dive more deeply into these areas and explore what is possible. I hope you will find this useful to support your multicloud transformation.
Interested?
In the meantime, if you would like to explore more on Fujitsu and multi-cloud, visit our website www.fujitsu.com/nl/multi-cloud. You can also do a multi-cloud maturity quickscan: www.fujitsu.com/nl/multi-cloud/quickscan. Find out your cloud maturity score by filling out only 10 questions! We will be happy to contact you to discuss whether we can help you further, for example with a half-day Multi-Cloud Assessment.
by Christian Siegers
Fujitsu
December 17, 2020