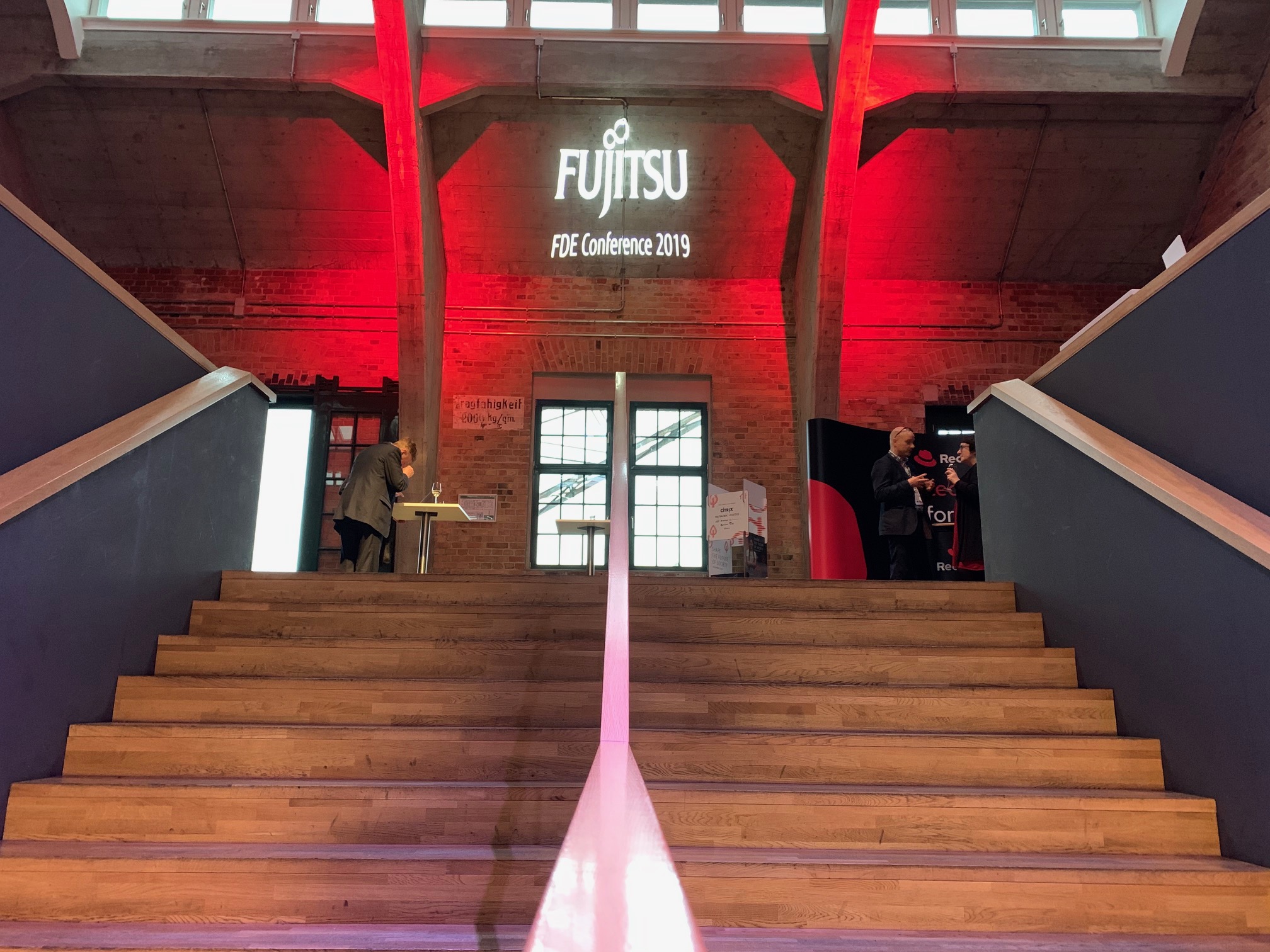 For the sake of our planet, human society needs to become far more sustainable.
At Fujitsu, we believe technology is key to this shift to sustainability. And at our 2019 Fujitsu Distinguished Engineers' (FDE) conference in Berlin, technologists from around the world put their heads together to innovate the future of sustainable cities.
What do Berlin, Tokyo, and Bangalore have in common?
Yes, they're large global cities. But they were also the focus of Fujitsu's FDE conference 2019.
Why? Because this year, we decided to investigate how technology can make cities more inclusive, safe, resilient, and sustainable, to help achieve the UN's sustainable development goal (SDG) 11. This is important for us all because:
The world's cities occupy just 3% of the earth's land but account for 80% of energy consumption and 75% of carbon emissions. *
95% of urban expansion in the next decade will take place in the developing world. *
There are on average 2 million deaths per year due to pollution. *
(*UN, World Health Organization)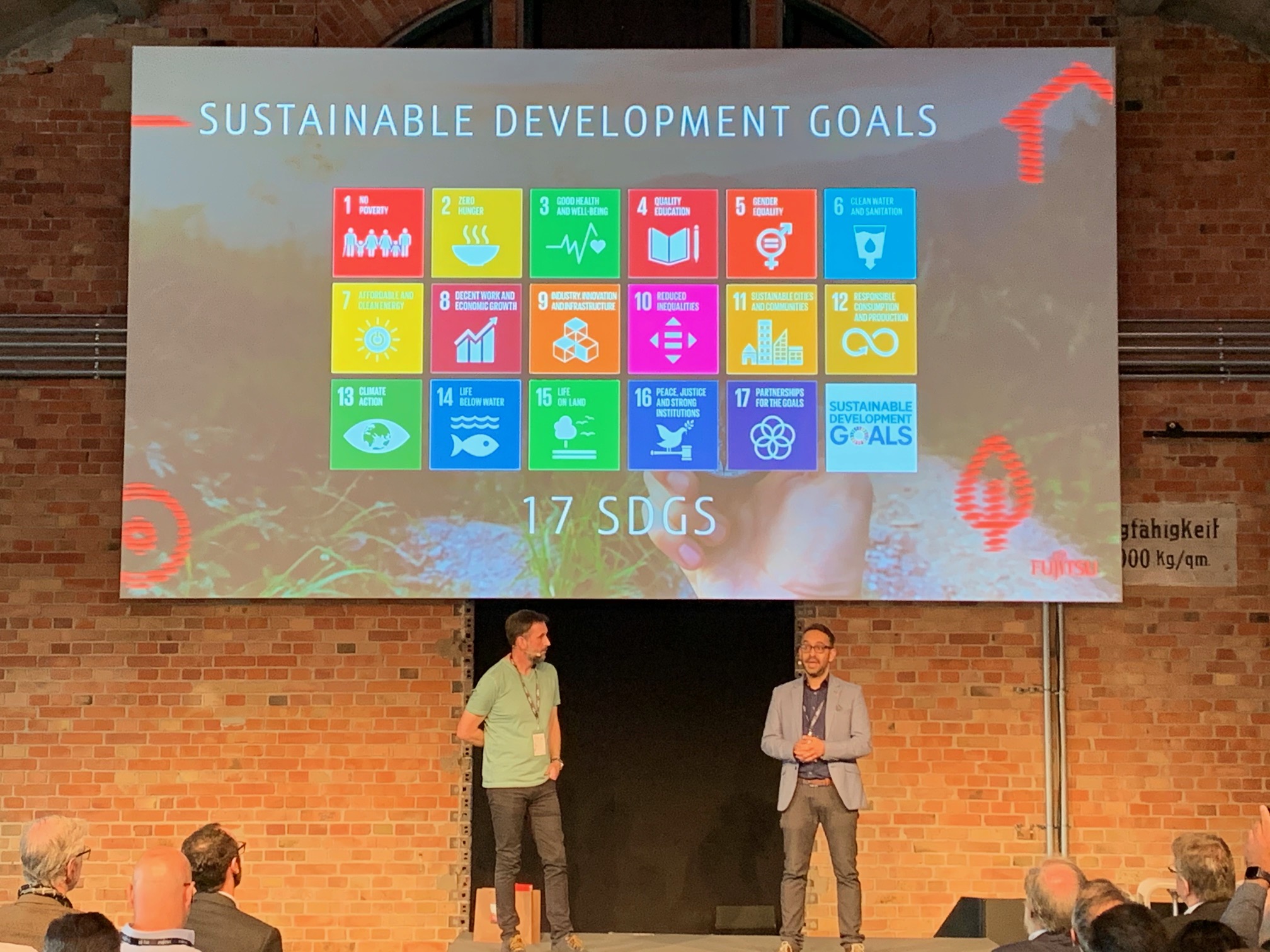 So, we invited 270 of our brightest technical minds from all over the world to help us address these shocking statistics and provide real-world solutions.
We utilized our participants' breadth of expertise and skills to come up with concepts around how to provide affordable housing, basic services, and smart infrastructure solutions for our future cities.
Around 27 teams went head-to-head with ideas on how to improve one-of-three cities. The cities represented three archetypal characteristics we see in urban areas around the world; Tokyo as the megacity, Bangalore as the fast advancing IT landscape, and Berlin as the traditional city.
The best bit is that this isn't just a task carried out in the confines of WECC Berlin. We plan to evaluate not just the winning idea, but all the great concepts our FDEs developed, over the coming months.
Our aim is to put theory into impactful practice and make more sustainable cities a reality.
This is much more than just a co-creation exercise for us. It's an example of the possibilities that can result from technology and a human-centric approach combining to solve real-world challenges.
Technical takeaways
The FDE conference is also an opportunity for our technical community to share insights and develop skills further. This ensures Fujitsu can deliver the innovation our customers demand, in a quickening tech landscape.
At the conference, our breakout sessions covered several key themes.
Firstly, cutting-edge innovations and their potential to shape the future of business and society. This included discussions around making AI a reality, featuring topics such as image recognition and generative adversarial networks.
James Bulpin from our partner Citrix presented a vision for the future of work. It was inspiring to see the potential technology holds in allowing us to focus on more meaningful and creative work.
Many of the sessions shared best practices for delivering the technologies of today effectively. These sessions covered topics, such as development operations, cloud, micro-services, and support centers.
The cyber threat intelligence and dark web monitoring session was particularly popular. Security is vital in delivering trusted technology and our FDEs heard how threat intelligence is key to securing our customers' data.
Finally, some breakouts explored the more intangible aspects of technology culture and leadership.
It was great to hear Nate Walkingshaw from Pluralsight discuss how to adapt to an accelerated and agile technology world. For me, a key takeaway was the importance of focusing on customers and their data – using this to drive continual improvement.
This is definitely something we agree with at Fujitsu.
Why you need to be thinking about sustainability
Sustainability is sometimes seen as nice for businesses to do, but not as important as the real business of making money.
Or, worse, it's green-washing – a way to polish corporate reputation while not changing.
Needless to say, we don't agree.
The evidence suggests acting responsibly is not only the right thing to do but also a good thing for business. Our conversations with customers reflect this; they're highly conscious of the importance of sustainability.
We believe sustainability is also a cohesive force for shared purpose in an organization. As we have explained in the Fujitsu Technology & Service Vision, our shared purpose drives performance and delivers real commercial benefits.
In short, if you're not thinking about sustainability, then you're not thinking about the future health of your business.
Harnessing the power of co-creation at scale
As part of the co-creation exercise, teams used Fujitsu's established human-centric experience design (HXD). The philosophy brings together a diverse team of people, a strong purpose, a defined outcome, and an energized fail-fast environment. This achieves four results:
An understanding of the challenge.
Multiple perspectives on an issue.
Thorough business and technology expertise.
A working plan for experimentation.
We usually take this approach with 10-15 people in a workshop environment, so working with 270 FDEs presented an interesting challenge.
Our FDEs split into 27 groups, with nine groups each tackling sustainability for one of the three cities – Berlin, Bangalore and Tokyo.
We provided teams with information about their city, and input from three guest experts: Thomas Deloison, Director of Mobility at the World Business Council for Sustainable Development, Neil Barrett, an expert in urban planning at Farrells, and Dr Leonardo Gheller Alves, a thought-leader in sustainable cities.
In a series of fast-paced TED-style talks, the three experts inspired our FDE teams with key insights into the challenges and opportunities of city sustainability.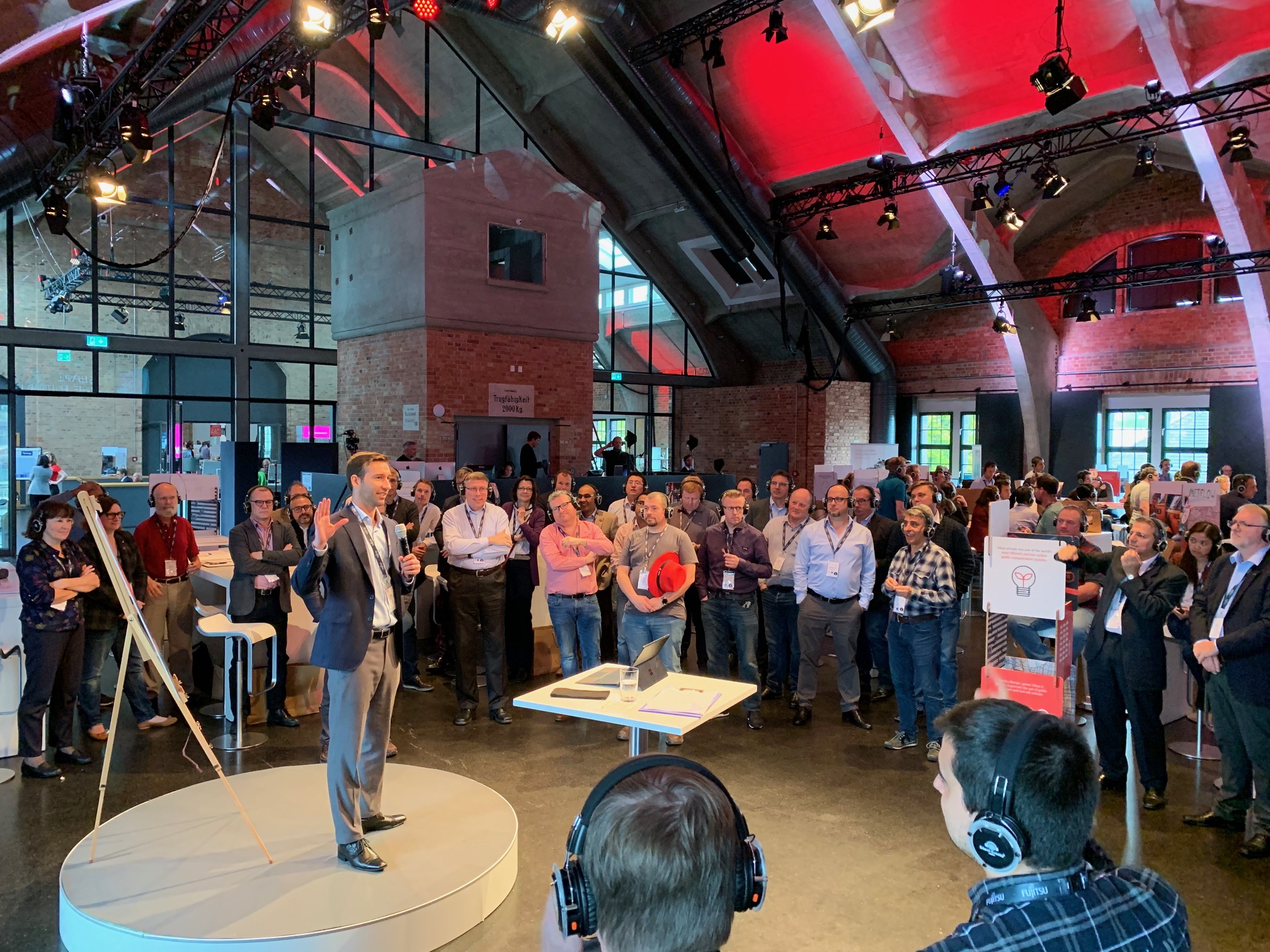 Armed with facts and expert insight, our teams worked hard to develop their ideas and concepts.
Part of our HXD approach is to make ideas as real as possible to evaluate them accurately and experiment. So, the teams modeled their ideas with clay.
I was expecting our FDEs to be more comfortable with laptops, servers, and data centers, but I was very impressed with their clay models – truly a multi-talented group.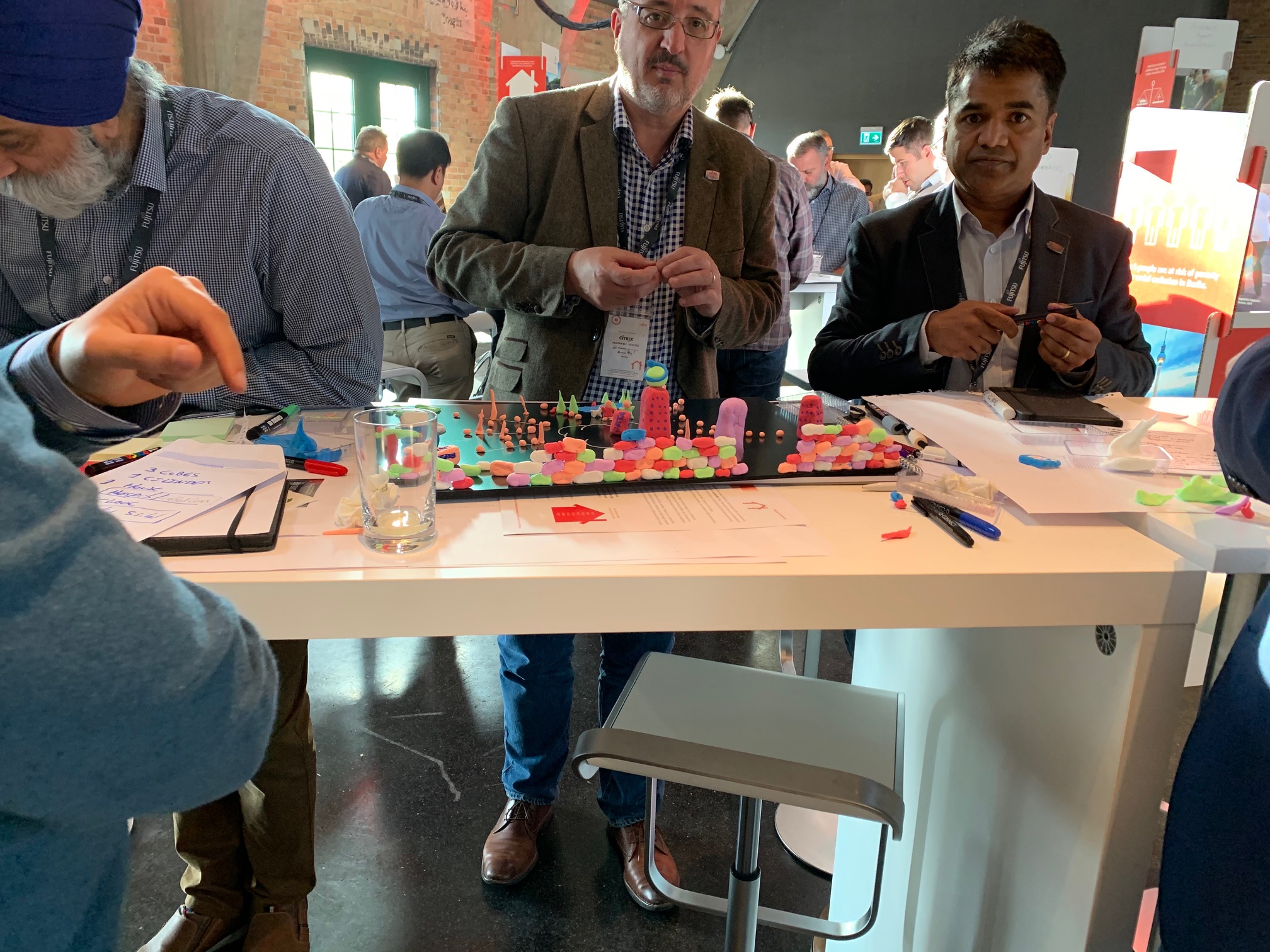 Once the teams had developed working plans and models to prototype their solutions, they had just three minutes each to pitch their concept to our expert judges.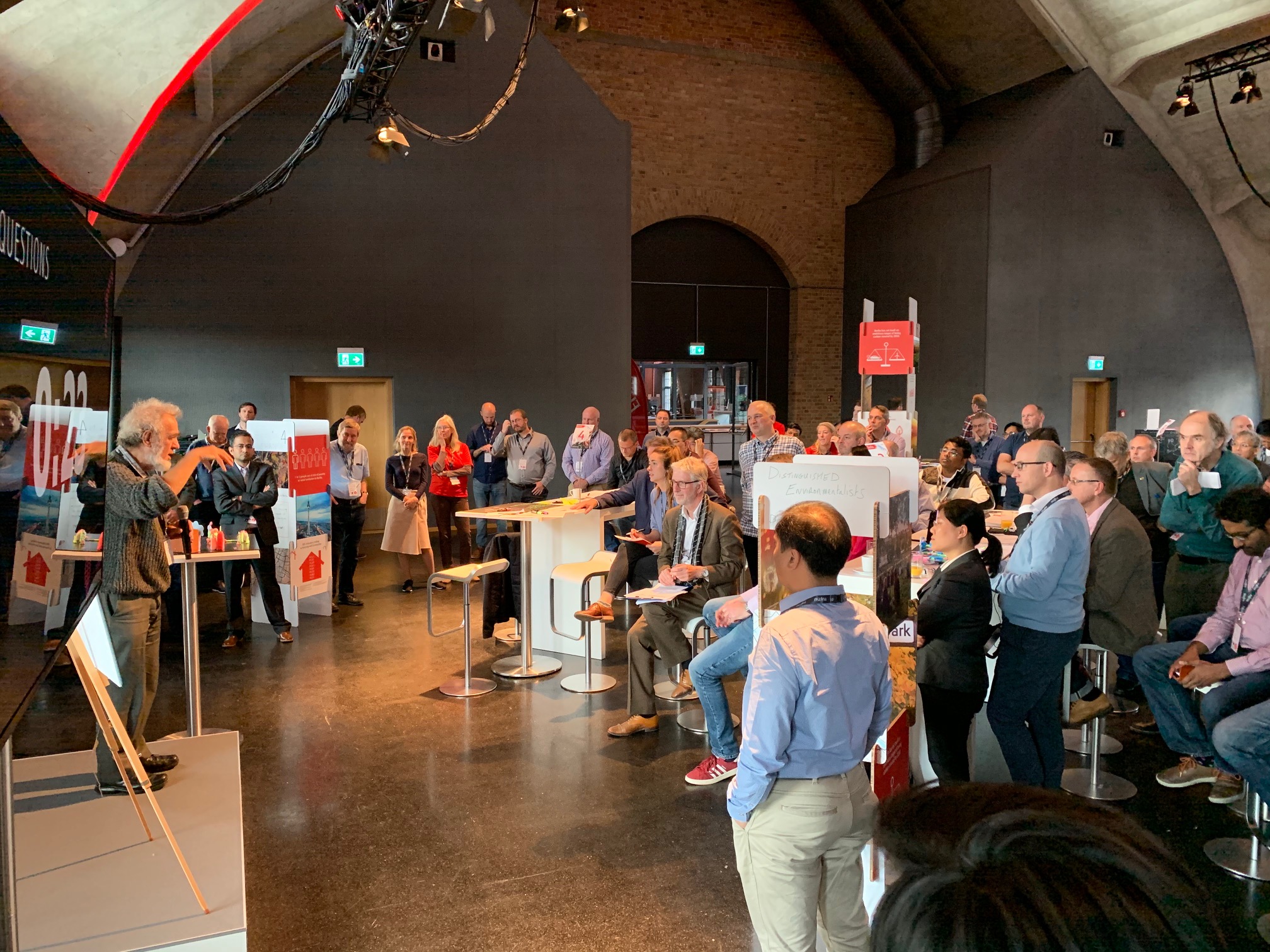 Pace is vital to HXD. A short pitch time encourages participants to focus on the strongest concept and strip out unnecessary additions.
The judges had a tough job, but eventually three teams – one for each city – were selected as finalists, and had to pitch again to the group to secure votes.
This resulted in the overall winner – congratulations to Bangalore team three.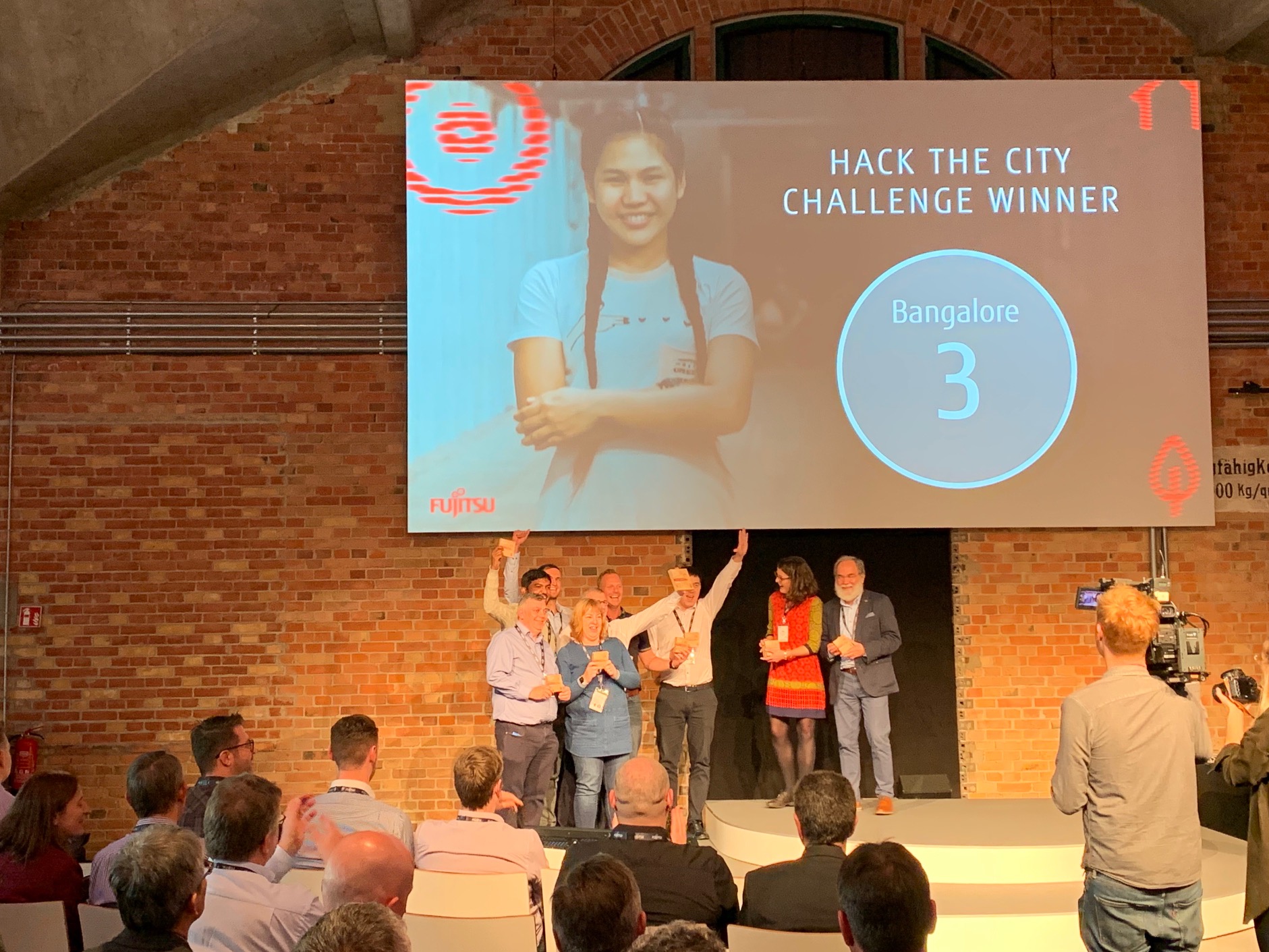 We were impressed with the winning team's idea for using technology to make community engagement a key part of city sustainability. It was a truly human-centric approach and has huge potential for the future.
I was expecting some great ideas and concepts. But coming away from the conference, I was astonished at what they had managed to come up with, in the space of just one day.
It was a strong testament to the strength of expertise and creativity here at Fujitsu, allied to a meaningful purpose. I'm very much looking forward to seeing how we can develop these ideas further and help make our communities more sustainable into the future.
Interested in finding out what HXD could do for your organization? Find out more here.
We'll be discussing the outcomes from our FDE Conference co-creation in more detail at Fujitsu Forum in Munich next month. Click below to register or follow #FujitsuForum for all the updates.

by Joachim Box
Fujitsu
October 21, 2019