Sustainable transformation must be a priority for every company―Here's why and how to achieve it
Fujitsu / June 17, 2022
Is it possible to achieve the sustainable development goals (SDGs) by 2030 and become a more "affluent society in which major social issues have been resolved" by 2050? Yes, it may be possible, but for that, companies must prioritize implementing global sustainability guidelines, while at the same time take measures to meet the demands of specific organizations.

Fujitsu and Ridgelinez provide sustainable transformation (SX) consulting services, CO2 emission output calculation and visualization services to help companies achieve their SDG targets - with the overall aim of the harmonious coexistence of people and the earth.

So why should companies prioritize SX management right now, and what specific areas should they focus on? We spoke with two SX experts, Shota Fujikawa, who is the Principal of Ridgelinez, and Kenji Aoki of Fujitsu Uvance Division.
SX and carbon neutrality are fundamental to business continuity
― First of all, how are Ridgelinez and Fujitsu supporting companies on their journey toward greater sustainability?
Shota: We make proposals on how to handle social issues in a corporate context and provide solutions aligned with the eight SDGs(*1) which link to SX. We place particular emphasis on ideation to form strategies, which are then put into practice through measured consultation.
(*1) The eight SX issues highlighted by Ridgelinez consist of five environmental issues (GHG climate change, energy, water, waste and biodiversity) and three social issues (physical, spiritual and social human rights.)

Kenji: Together with Ridgelinez, we provide SX consulting services for customers looking to fulfill their SDG targets and learn more about sustainability management, while also providing targeted services for specific initiatives. My role is to form carbon neutrality strategies, drawing upon Fujitsu's technology and collaborating with our partners. As a first step, we have started offering a solution to help customers visualize their CO2 emission output.

― Supply chain companies that have been impacted by the pandemic appear to have their hands full simply maintaining the status quo, making implementation of SX measures a lower priority. What are your thoughts on this?
Shota: Many companies have already updated their international trading practices to incorporate sustainability into their procurement standards. However, if they do not promote SX and carbon neutrality, they risk losing out on current business. I strongly believe that SX should be considered a "necessity." Responding quickly and publicizing the company's efforts to the market can be a proactive strategy to maintain – and even expand on – existing business.
Kenji: Certain practices at manufacturing sites – such as streamlining and digitizing processes, mechanization and automation – also reduce CO2 emissions related to manufacturing, the movement of people and goods and the operation of facilities. In this regard, some practices are already an extension of quality, cost and delivery (QCD) KPIs by including environmental improvements (QCDE)(*2) as well. Although it is a difficult challenge to overcome, we believe that being conscious and raising the visibility of these KPIs will contribute to carbon neutrality goals.
(*2)An indicator that adds environment to QCD, indicating the importance of reducing environmental impact in the production process to enhance product value.
― Are there any differences between Japanese and global companies in terms of SX and carbon neutrality?
Kenji: Various types of initiatives have been launched globally. In terms of legislation and regulation, Europe is leading the way, and is recognized as a key promoter of carbon neutral initiatives. One example that comes to mind is the introduction of carbon border tax.(*3)
In the U.S., alongside the efforts of individual companies, the government has been making legislative inroads. For example - a company that exports products and services globally using a considerable supply chain – regardless of country or region – must, by law, be proactive in disclosing climate-related information on products. In terms of CO2 output reduction, companies will need to invest and commit various resources as well. However, it is also important to pay close attention to the regulatory trends and efforts of individual companies in order to respond quickly.
Shota: There is great potential for Japan to create environmentally progressive companies. This is because there is not yet a SX service that can help enterprises visualize CO2 emissions and distribute key data with confidentiality guaranteed by international standards. On the other hand, since no company has been able to complete the scope 3(*4) calculation, companies that can redefine economic rationality with SX as a management priority may take the initiative.
(*3)A system under which EU importers pay a carbon price based on CO2 emissions when importing products from outside the EU – applies to five key areas of trade: steel, cement, fertilizer, aluminum and electricity Actual tax burden will be mandatory after 2026.
(*4)The scope of greenhouse gas (GHG) emissions in the supply chain is simply called 'scope.' Scope 1 refers to the direct emissions of GHGs by the business itself. Scope 2 refers to indirect indirect emissions from electricity, heat and steam supplied by other companies. Scope 3 is defined as indirect emissions other than scope 1 or 2. Source: www.env.go.jp. (n.d.). Green Value Chain Platform Supply-chain emissions Information Platform: https://www.env.go.jp/earth/ondanka/supply_chain/gvc/en/supply_chain.html
Becoming a SX partner with extensive knowledge to reduce the burden on companies
― What efforts are being made to achieve carbon neutrality ?
Kenji: First of all, although many customers are already engaged in this activity, it's necessary to understand the current situation to form and implement the next steps required to reduce emissions. Namely, that means calculating CO2 emissions on a company-by-company basis. We can help companies calculate or visualize scope 1, scope 2, or even scope 3 by leveraging Fujitsu's in-house expertise.
Next, the granularity and complexity of carbon data needs to be refined in order to achieve reductions. Data must be collected by each site, plant, production line, product and piece of equipment to narrow the scope of precisely where measures will be most effective at reducing CO2 emissions.
Shota: To reduce emissions, we will also promote consultations aimed at reforming the "venous industry(*5)" in the supply chain and the use of biomass. For example, we can contribute to emission reductions by extending the usage cycle through promotion of product sharing, and by replacing fuels used in manufacturing and distribution with biofuels.
In addition, disclosure of sustainability initiatives, including emissions reductions, can also be important for a brand looking to enhance corporate value.
We envision a consultation service that will support the process of disclosing non-financial information to the external market, including the use of digital technology to promote greater efficiency. Given the trend to move toward mandatory publication of climate-related information by listed companies, we are taking the opportunity to provide consultation services to help facilitate this. For example, we would look to publish data in accordance with the TCFD(*6) framework.
Kenji: We receive inquiries from customers across various sectors. In terms of volume, however, many of our customers are in the manufacturing industry and they are highly interested in regulatory trends and climate-related data disclosure.
(*5)In contrast to "arterial industry," which produces products such as manufacturing, "venous industry" is an industry that recovers, recycles, reuses, treats, and disposes of its waste products.
(*6)The Task Force on Climate-related Financial Disclosures, established by the Financial Stability Board (FSB) in 2015 to encourage comprehensive financial information reporting on the impacts of climate change that pose risks to the global economy.
― You mentioned that SX consulting will provide solutions to the issues surrounding ESG. How do you see each of these issues being addressed and what value do you think you can provide?
Shota: We believe it's important to create a balanced catalogue of services and products for our customers to address the five environmental issues highlighted. It's also important to address the social issues expressed in physical, mental, and social human rights – as companies working to solve these environmental challenges are also required to be socially conscious.
We will provide support in three fundamentals.
Firstly, we will contribute to the rule-making process regarding the standardization of such initiatives, by lobbying relevant industry groups . Secondly, we'll provide expertise surrounding CO2 calculation and TCFD-related learnings from Fujitsu to other enterprises, as well as providing Ridgelinez's consultancy advice on benchmark mechanisms from a global perspective.
And thirdly, we'll also participate in consortiums that connect companies to promote cross-industry initiatives.
As for accelerating initiatives, Fujitsu's unique solutions can promote automation, and the vendor-free nature of Ridgelinez gives us the advantage of being able to provide support through collaboration between Fujitsu and other tech companies.

Kenji: We are pleased to promote this project - we believe our role is to help each and every member grasp the current status of their own activity and the full scope of their contributions. We will do this by tearing down the hurdles that stand in the way of data collection, visualization, and information distribution, by utilizing technology to solve these problems, and lastly, by collaborating with a broad spectrum of other companies and enterprises.
― Can you give advice to companies that may be interested in working with Fujitsu and Ridgelinez, and how they might go about forming solutions in social and environmental issues?
Shota: If I had to make one suggestion in a single sentence, it would simply be: "Let's get to it together, right now!"
Essentially, that's all there is to it. The failure to act now will lead to a loss of corporate competitiveness. We need to think of global recommendations and guidelines as 'must-haves' rather than a 'good-to-have.' It's important to forecast the impact of sustainability on businesses over the next three years and visualize the importance of these issues.
Kenji: I think there are many issues that need to be addressed, such as regulatory compliance, disclosure of climate-related information, requirements from business partners - and I believe this will keep changing. At the same time, however, we hope that our customers can take advantage of their own business expertise to create new value that appeals to both economic and environmental considerations. Towards a positive future, we hope we can share each other's throughts and challenges - to overcome collective issues together.

Building a sustainable society for the next generation
― Finally, please tell us about your own purpose, and personal aspirations in helping more companies fulfill their SDG targets.
Shota: My current life's purpose is to create a society in which the next generation can live comfortably. To achieve this, it is essential we fulfill sustainability obligations through initiatives such as the SDGs. And among these, environmental issues are what have the greatest impact on the social value chain. Therefore, we are working to create opportunities to solve these problems, which will inevitably lead to long-term initiatives over the next 28 years until 2050.
With this in mind, I would like to provide value to individual companies through consultancy work and system solutions, and then build a common catalog of offerings based on this work, which we can then spread more broadly. I believe the one-company-at-a-time approach has only a limited value to society because the progress is too slow. Working towards this, we will be launching an automated and standardized platform to reduce the burden of TCFD's annual response workload, currently for 2,180 listed companies.
Kenji: My purpose is to deliver a better world for the children of the future. Efforts to combat climate change affect us all, and we've all had to adapt and make individual sacrifices. Linking corporate initiatives to daily life may not be easy, but if we can use technology to lower the hurdles for our customers, and society as a whole, we may be able to increase opportunities to deliver information and bring awareness about CO2 emissions in our own lives.
I believe that changes in awareness and values will have a significant impact on corporate activities. It is essential that these efforts are not limited to specific companies or organizations – they must be broadly applied throughout the value chain. To this end, my goal is to work with people in various fields, across companies, industries, countries, and regions, to innovate and fulfill SDGs – thus doing my bit for the Earth.
Explore manufacturing insights that benefit people and the planet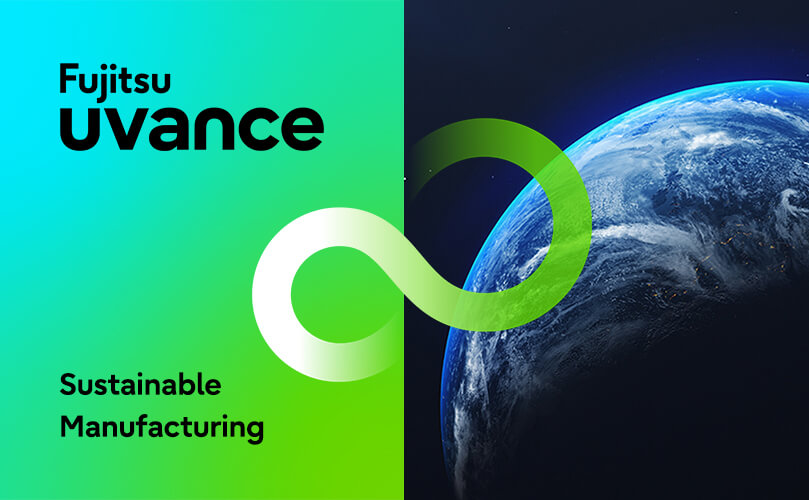 Sustainable Manufacturing
Fujitsu introduced a key focus area called 'Sustainable Manufacturing' as a part of its business brand, Fujitsu Uvance.
We support sustainable growth and the coexistence of nature and humankind through innovation in manufacturing, industry, and across the supply chain.
Read more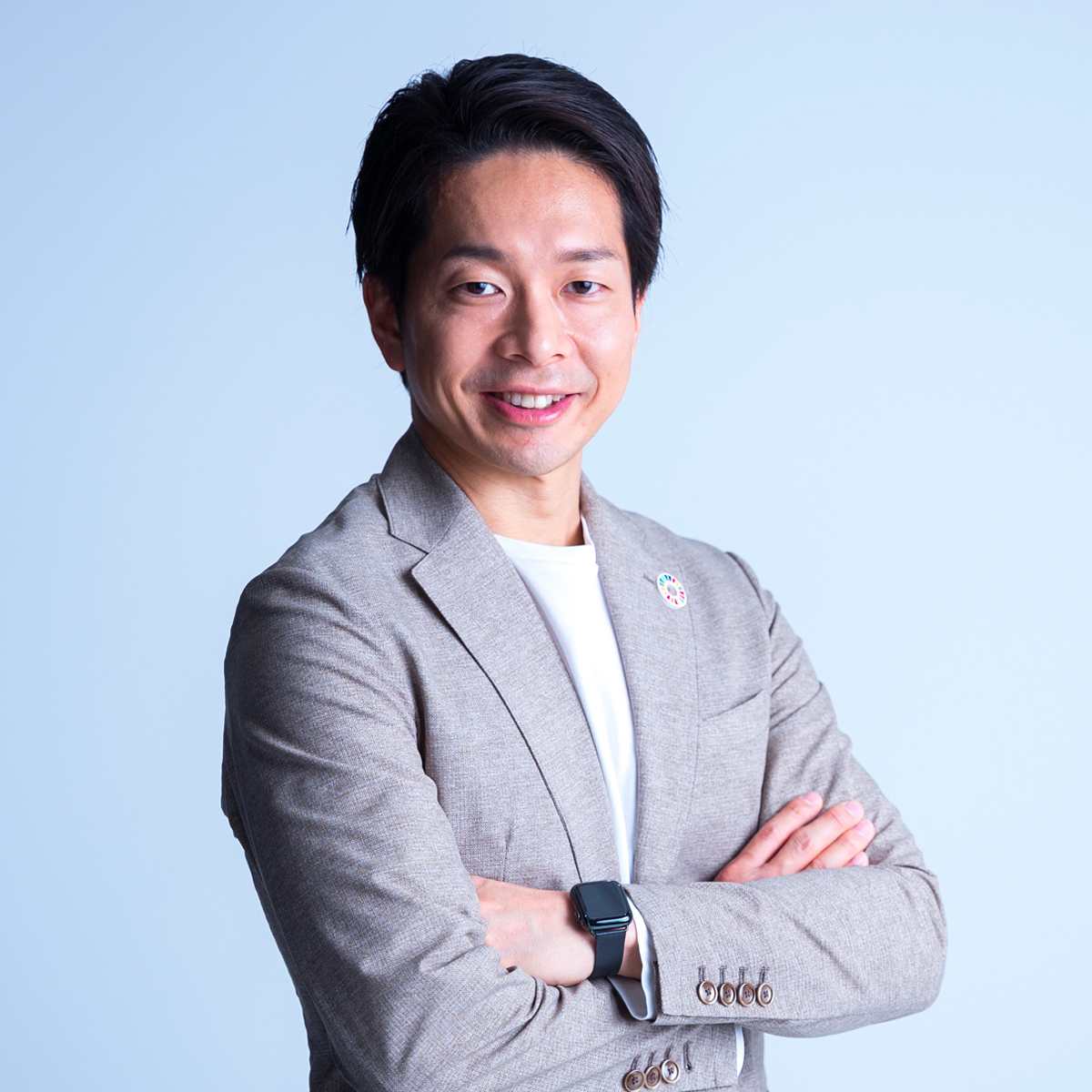 Shota Fujikawa
Principal, Sustainability Transformation Practice Leader. Telecom, Media & Technology Practice Leader, Ridgelinez
Prior to assuming his current position, Shota was a partner in the strategy group of a foreign general consulting firm. He has been involved in many DX projects such as business startups, organizational reforms, and SCM reforms for telecommunications, high-tech, and financial companies using cutting-edge technologies. In recent years, he has also been involved in SX consulting specializing in achieving the SDGs, such as carbon neutrality and well-being.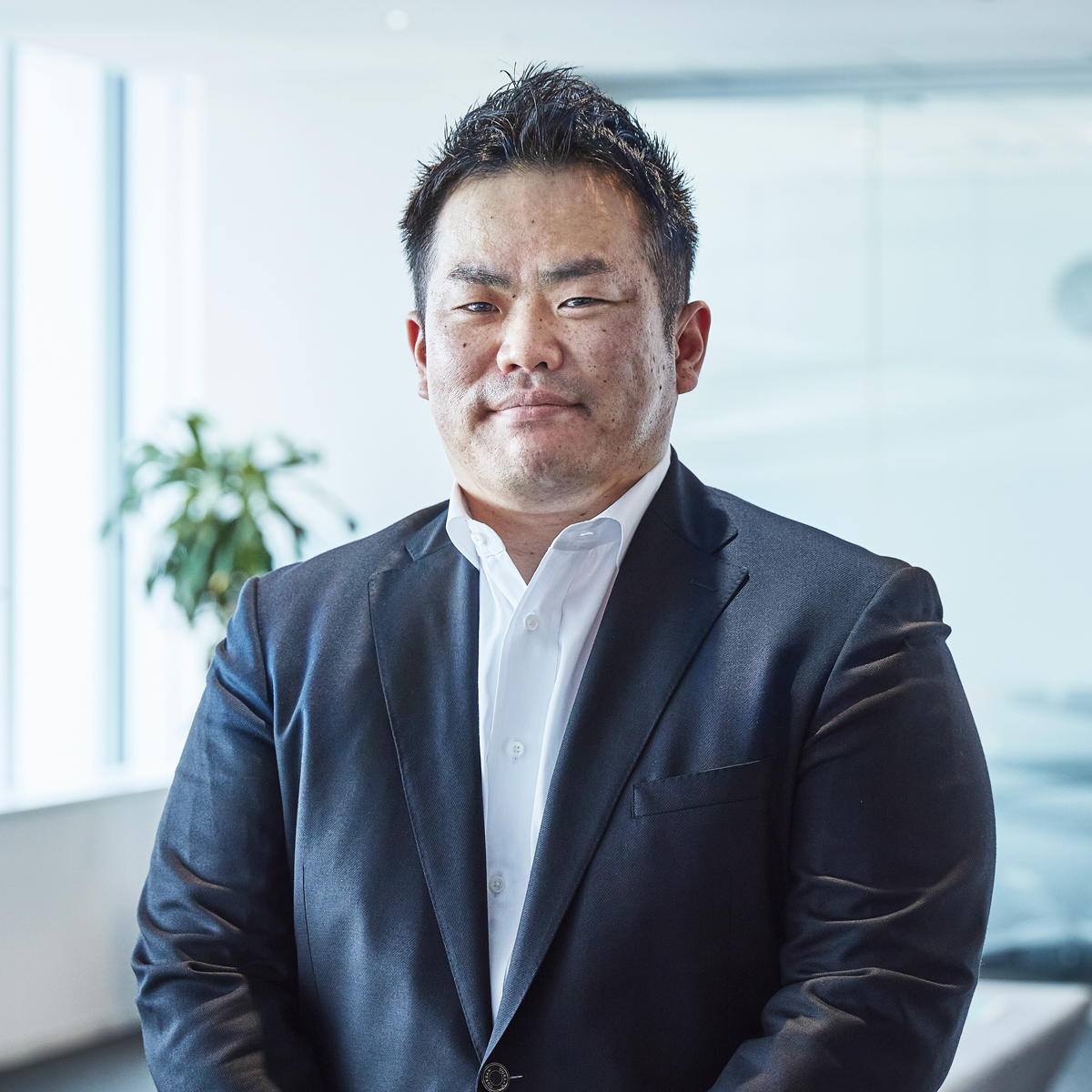 Kenji Aoki
Senior Manager of Portfolio Strategy Office, Sustainable Manufacturing Department, Uvance Division, Fujitsu
After joining Fujitsu, Kenji was in charge of sales to the manufacturing industry, mainly in the heavy industry and automobile industries.
He introduced business systems in the area of manufacturing, mainly from design to production, as well as account systems.
In addition, he promoted DX business by utilizing SAP and supported the start-up of customers' overseas factories.
Most recently, he has been supporting customers' DX business as a DX business consultant, while participating in the Uvance project from 2021, where he is engaged in strategic planning for new services.
Editor's Picks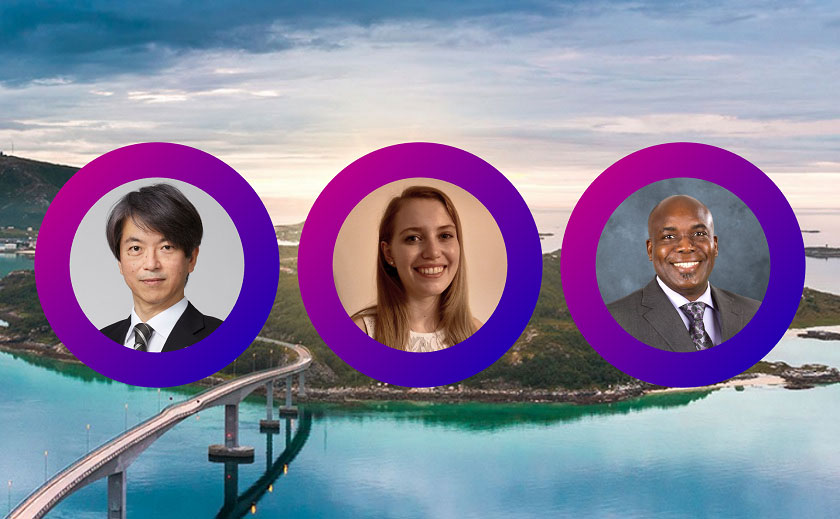 Exploring the role of emerging innovations in Sustainability Transformation
Technology session highlights from Fujitsu ActivateNow 2022. Vivek Mahajan, Fujitsu CTO, explores t…
Fujitsu / October 31, 2022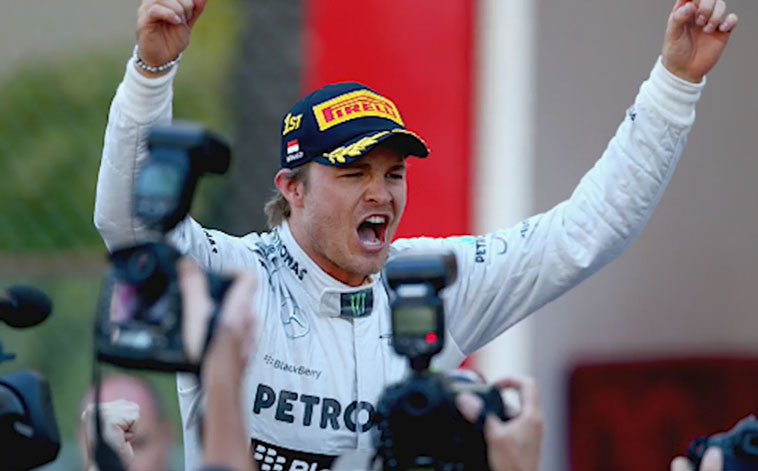 Nico Rosberg – Racing towards a greener future
Nico Rosberg, former Formula One World Champion, who, after leaving his racing career behind, has t…
Fujitsu / November 14, 2022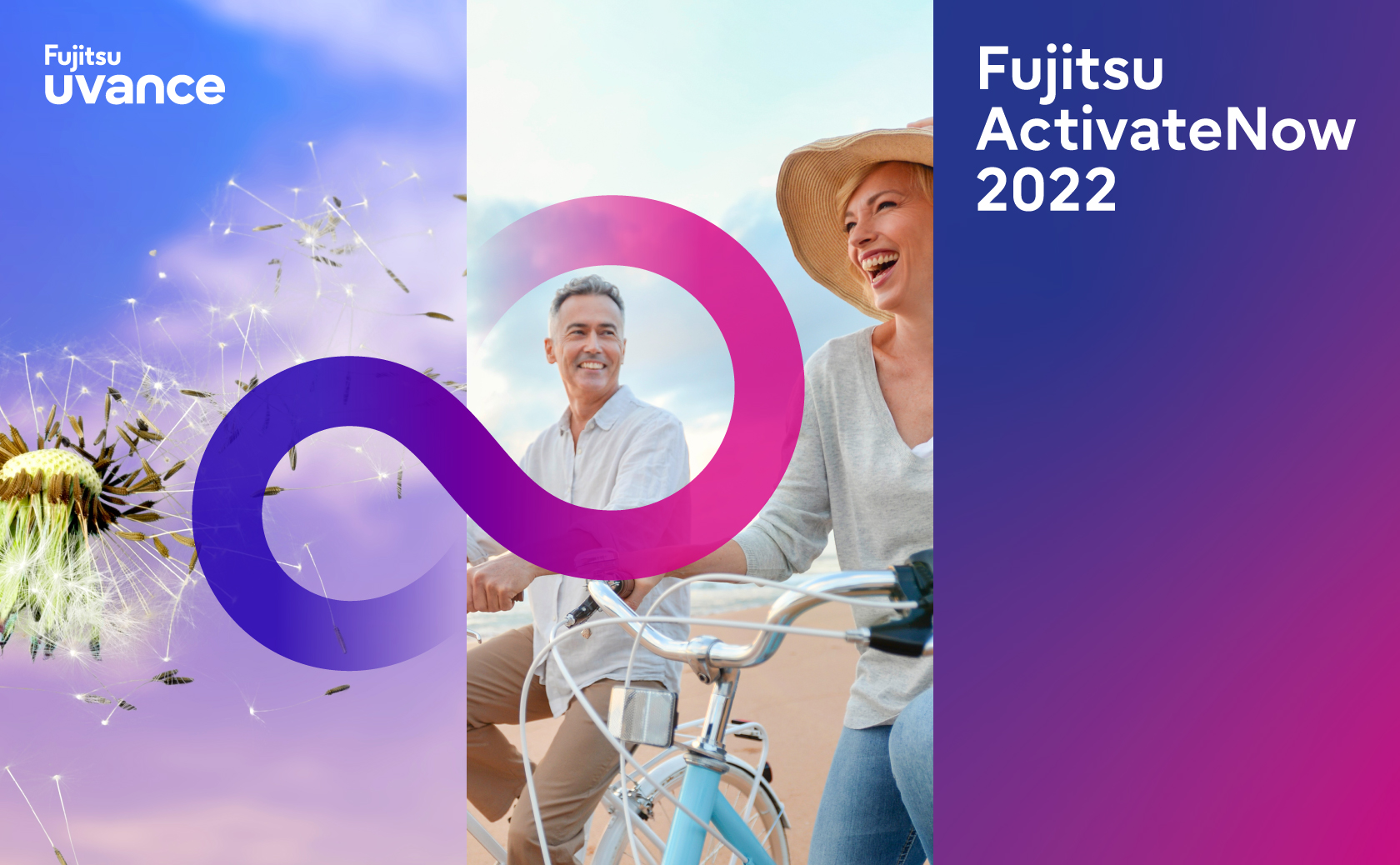 Your path to Sustainability Transformation starts here: Fujitsu ActivateNow 2022
Transforming your business for a better future makes a world of difference. Join our virtual global…